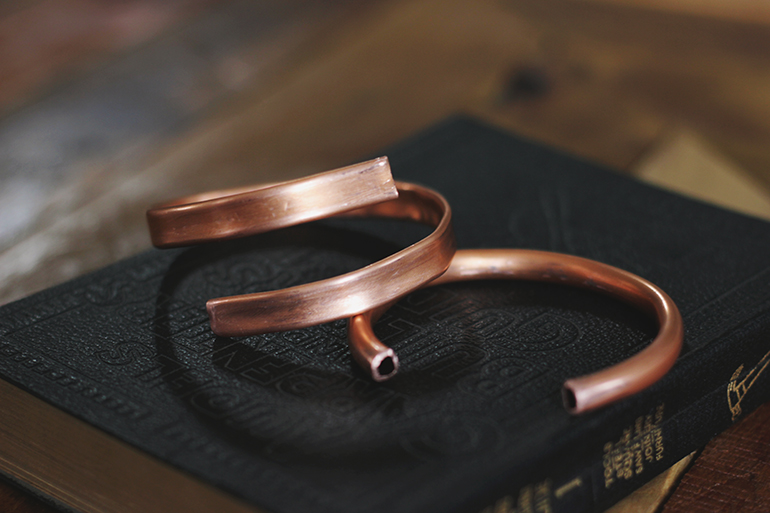 I had a super productive weekend this weekend! Got ahead on some blog posts and got some cleaning done around the apartment. I feel like I can finally breathe! This was one of the projects I decided to give a try this weekend. I had some copper tubing left from the twig bracelets that I made a few weeks ago and I decided to put it to use (and not clutter up my already chaotic crafting corner) and make a few simple copper cuffs. All you need is a bit of strength and a tubing cutter and you can adorn your arm with one of these beauties.

What you need:
–Copper Tubing
–Tubing Cutter

-Hammer
How to make it:
Measure out how long you will need your cuff with a flexible tape measure. Use the tubing cutter to cut the wire to size and sand the ends so they are smooth. If you want a flat cuff, use a hammer to pound it flat on a smooth, hard surface. Use something sturdy and round (and a bit larger than the size of your wrist) to bend the tubing around. Wear it!

Off to work this morning before spending the afternoon with Levi. What are you up to today?
xo. Caitlin
Psst… check out our DIY Etched Copper Cuff too!