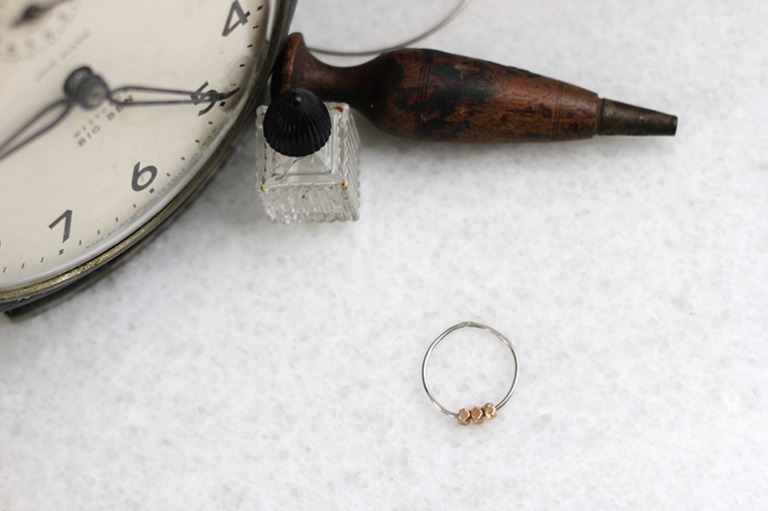 Teaming up with KanduBeads again to bring you another lovely project. This one is my absolute favorite one so far! You can make this sweet ring in under 5 minutes! Or spend the day making a bunch of them to stack your hands or share with friends!

What you need:
-Wire (I used an old bangle.)
-Pliers
-3 Brass Geometric Small Nuggets
-Soldering Kit (My soldering stuff was included with my woodburning kit.)
How to do it:
Cut a piece of wire that is longer than the circumference of your finger. Begin to bend the wire around something round that would be about the same size as your finger (markers, lipstick, etc.) Continue to bend until ends are almost touching. Trim the excess wire and slip beads onto the wire. Continue bending and shaping the ring until the ends are touching without you holding the wire. Solder the two ends together. You can sand down the solder a bit afterwards if it isn't smooth.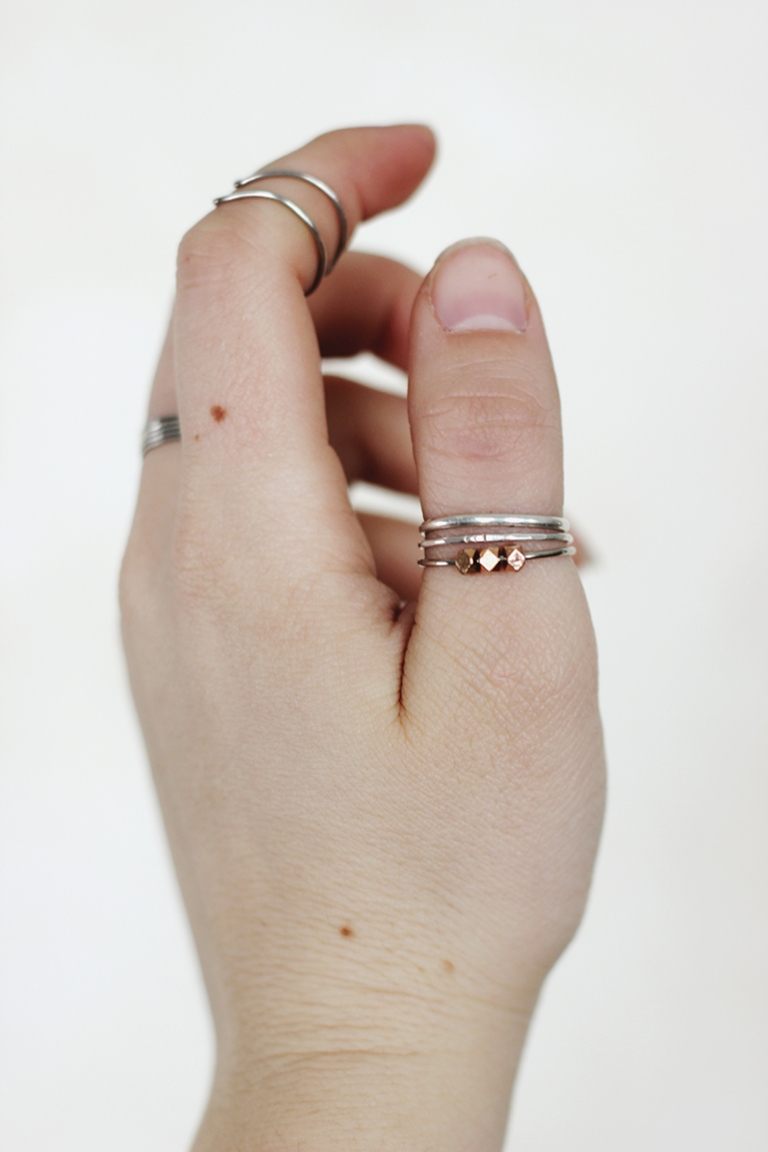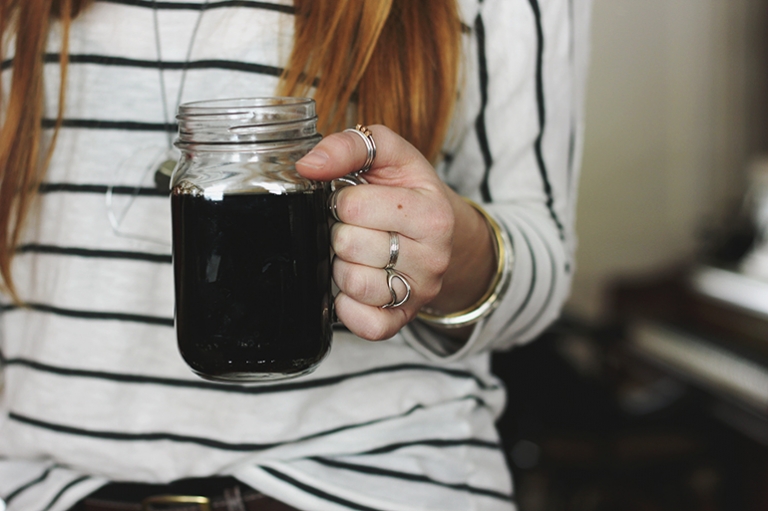 I just love it! What do you think – could you see yourself stacking a few of these?
Be sure to click over and enter our giveaway to win a gift certificate from KanduBeads!
xo. Caitlin