7 Tips for a Summer Room Refresh
Sponsored by Aera. All ideas, thoughts and opinions expressed are our own. Thanks for supporting the brands that keep us bringing fun, new content to you.

After living in Western New York for most of my life, it always felt like you would wait all year for summer to come and then it would be gone in the blink of an eye. I've found that a good way to celebrate the sunny season is to revamp your space to bring more summer inside! Since moving into my
apartment
in the winter, I had a lot of warm neutrals in the
space
to bring some feelings of warmth during the cold months. So here are a few tips I use when redecorating a space for a new season or even just when I'm bored of what I have!
1. Remove everything from your space
This step is always so important for me. If I don't do this I always get stuck doing a layout too similar to what I previously had because I don't have a blank canvas to envision a new set-up in.
2. Build the decor around a central piece or theme
I choose one larger piece that I really love first and then add in accent pieces that fit well. Sometimes if I have a little collection of smaller pieces that I like, I'll start with those. Then add other pieces that match that style.

3. Add fresh flowers and plants
Obviously we have to include this. We always use every excuse possible to buy new plants. Ha! But being able to go out in the summer and pick fresh flowers to bring inside is one of the greatest things ever to enjoy the season! I've been missing my peony bushes back in NY this year!

4. Add in a diffuser and your favorite fragrance
I tried out the Aera Smart Diffuser in our space with Himalayan Rose fragrance to add some floral summer notes to the room. This is the perfect options for my space to be able to pop in a scent and just turn it on or off whenever I want… like when people are coming over and all I can smell is the garbage I haven't taken out or the hiking shoes I threw in the corner. I love that the smart diffuser has fully adjustable settings and can be connected to my phone and I can turn it on in the living room while I'm in the bedroom getting ready or when I'm heading home from work and want the house to smell fresh!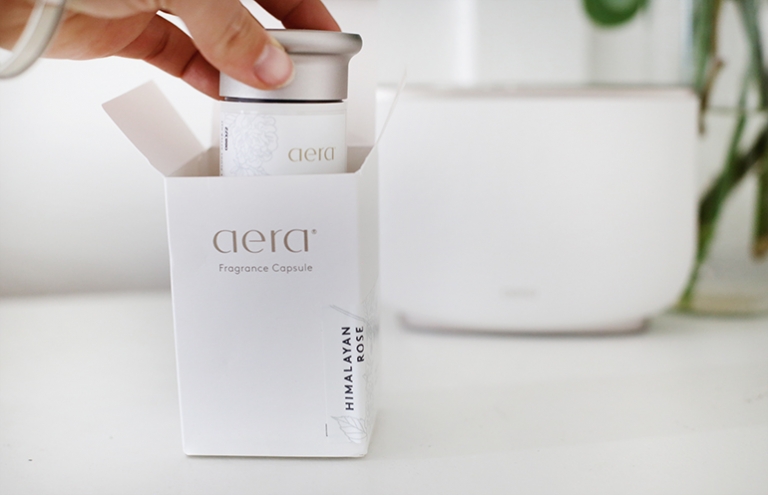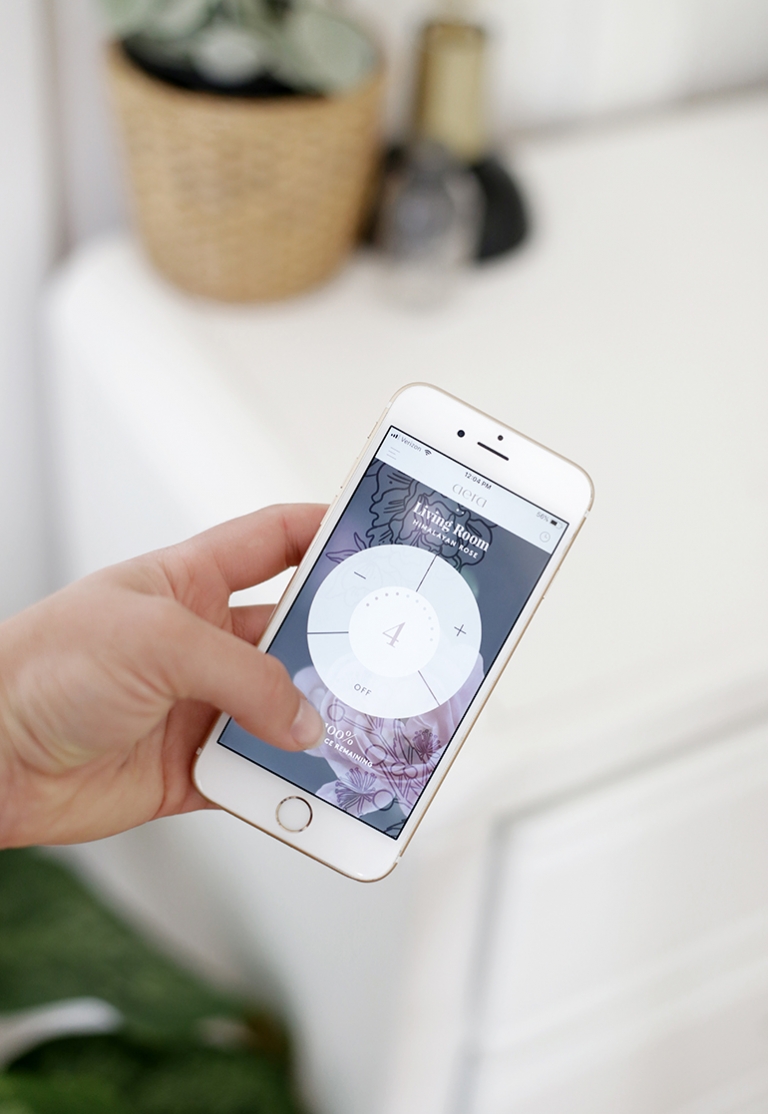 5. Change out pillow/throws
Exchange those heavy, cozy, dark toned pillows and throws for some lighter, brighter, cheery options for the summer!

6. Give a piece of furniture a makeover
I took an old stool and spray painted it to brighten up the space a bit. I've also reupholstered chairs that have a fabric cushion in the past when I'm looking for a quick change.

7. Reorganize and change pieces as needed
Give yourself some time and don't force everything to come together immediately. I find it helpful to take a photo on my phone of the space once I have it put together. It makes it easier to look at as a whole and see if there's something that isn't quite right.