Small Outdoor Space Makeover Sponsored by All Modern
After a year and a half of living at this apartment I finally was so sick and tired of having no outdoor space to enjoy the amazing Colorado weather that I decided I was just going to make one! This is the "backyard" at our apartment… last week it was full of weeds and garbage and cigarette butts (and I took no before pictures! Ughhh!) but I cleaned it up! And I'm equally excited to share it with you guys as I am to spend time out here enjoying it!
I picked out a few pieces from All Modern and then added in a couple little DIYs and ended up with the sweetest outdoor space that is perfect for sunbathing and for attempting to grow some fresh herbs and veggies. Right after I put this together, I text all my friends telling them we're just going to live out here this summer! Ha!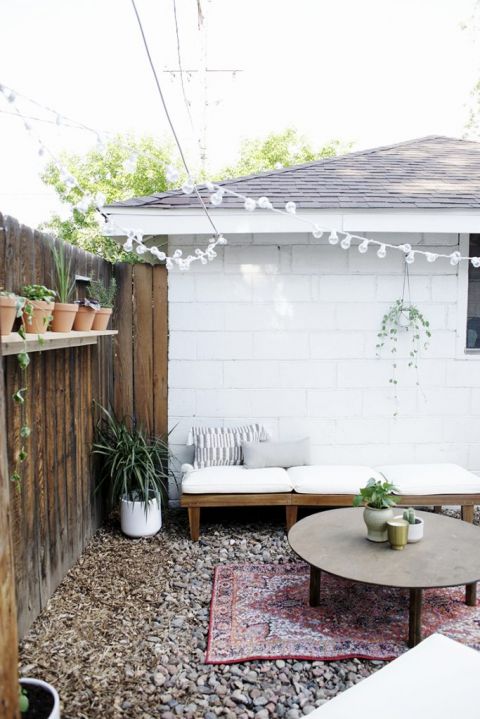 GET THE LOOK of this Small Outdoor Space Makeover:
diy mini trellis container planter (coming soon)
diy outdoor plant shelf (coming soon)