Looking for a project that takes approximately two movies to make but requires barely any attention? Look no further! This DIY wrapped fiber art project is the perfect way to burn some of that anxious body energy while trying to relax with your favorite movie. Wait… is that just me? Sometimes I can't quiet my mind enough to enjoy movies and having a little something to work on helps slow things down a bit. This is just a very repetitive motion but doesn't take much thinking beyond that. Anywaysss – if these weren't time consuming, I would make them allll the time! I really love how it turned out and the texture it adds to the wall.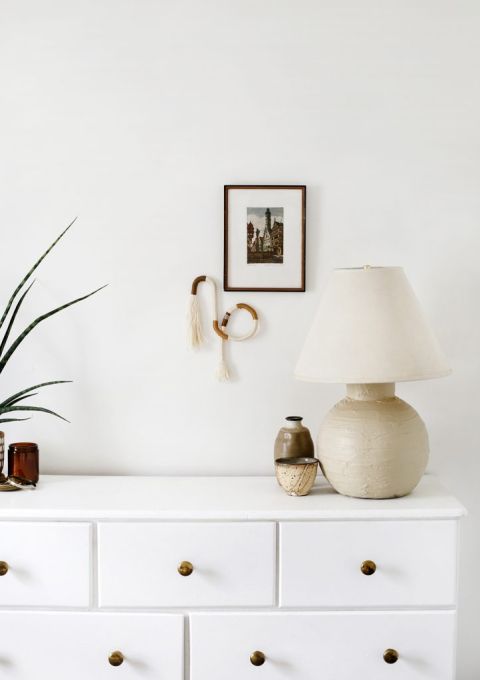 Materials:
twisted cotton rope (I bought a thick rope and untwisted one of the cords to use as the center)
scissors
Follow the video below for step by step instructions!