Checking off a few more projects off the list for my brother's room makeover this week! This DIY plaster wall art was SO easy and it's a perfect option if you don't want to spend much money and need a big piece of art!
I tried a different version of this first and added in a bunch of wood pieces to try to give it more texture and HATED how it turned out hahaha. It looked really good in my head beforehand and then was awful. An honest account of how half my DIYs go. But also hopefully it's encouraging for you all to just get out there and try! Crafting and DIY is all about trial and error. And sometimes you end up with projects that are just what you had pictured!
So after that failure, I ended up just adding extra spackle and a few extra layers of the baking soda/paint mixture to a different piece of plywood and then I loved how it turned out! Just perfect for my brother who doesn't necessarily care one way or the other. Ha!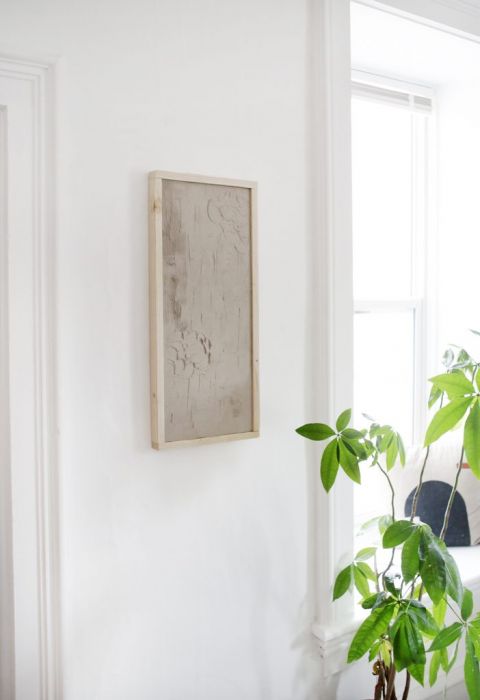 What you need for DIY Plaster Wall Art:
plywood
baking soda
paint
paint brush
wood
miter saw
wood glue
trim nails
Watch the video below for how to put this together!