This tutorial will show you how to age brass – in just a few minutes time! I wanted to give our new cabinet pulls an aged look to fit in better with our old farmhouse. I used a brass ager solution to quickly take the cabinet pulls from being a shiny brass to a darker, antique-looking brass. They fit in so much better after aging the brass!
I loved the style and size of these brass cup pulls, and knew since they were un-lacquered brass, that with time, they would age nicely and darken with a nice patina. However, I didn't want to wait that long to get the look I wanted – the brass just seemed too new and shiny. So I bought some brass ager and aged them in just a few seconds! I did this to our cabinet latches on our coffee cabinet as well.
This really is a simple DIY and the best part is, as long as you don't put any kind of finish on the brass, you can easily get it back to its shiny state! Our pulls have definitely aged even more since using the brass ager and I love the worn, aged look they have! Just a reminder, this only works with un-lacquered (real) brass pieces, you must remove the lacquered finish if your piece has any on it.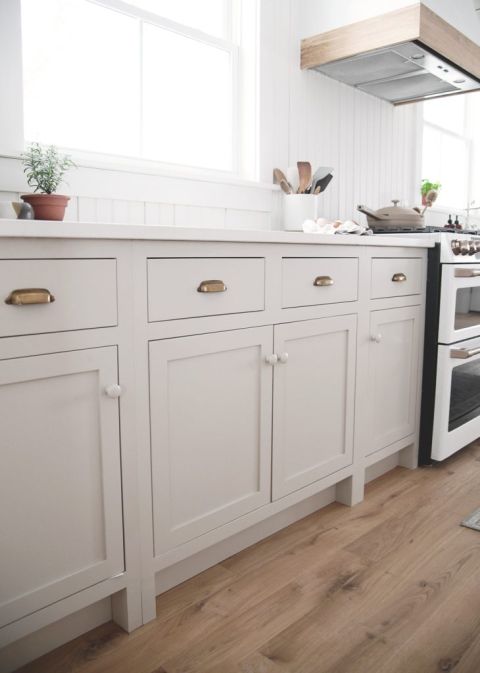 Supplies:
container that your piece fits in (that's not metal)
water
fine steel wool
rubber gloves
Watch the video below to see how we made it: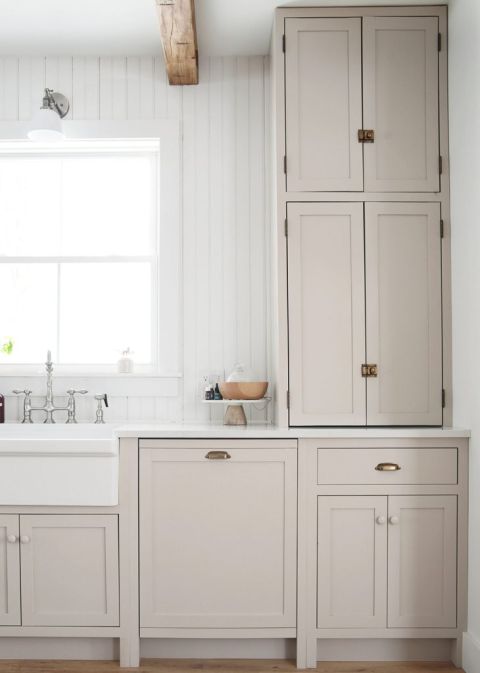 You can see the full kitchen here!
-Manda