This post has been sponsored by Behr Paint Company. All thoughts and opinions are my own.
If you've been following along on Instagram, you probably already know that I recently moved to Colorado Springs! While having major difficulty finding an apartment over the past month, I've been living at my brother's apartment. I decided to use my time here to start making some simple changes that made the space look and feel completely different—a little more like a home for my brother than a standard rental. We got permission from his landlord to redo the old, grungy kitchen cabinets. I partnered with Behr to bring this vision to life! I used
Behr MARQUEE® Interior Paint & Primer in One
to update them.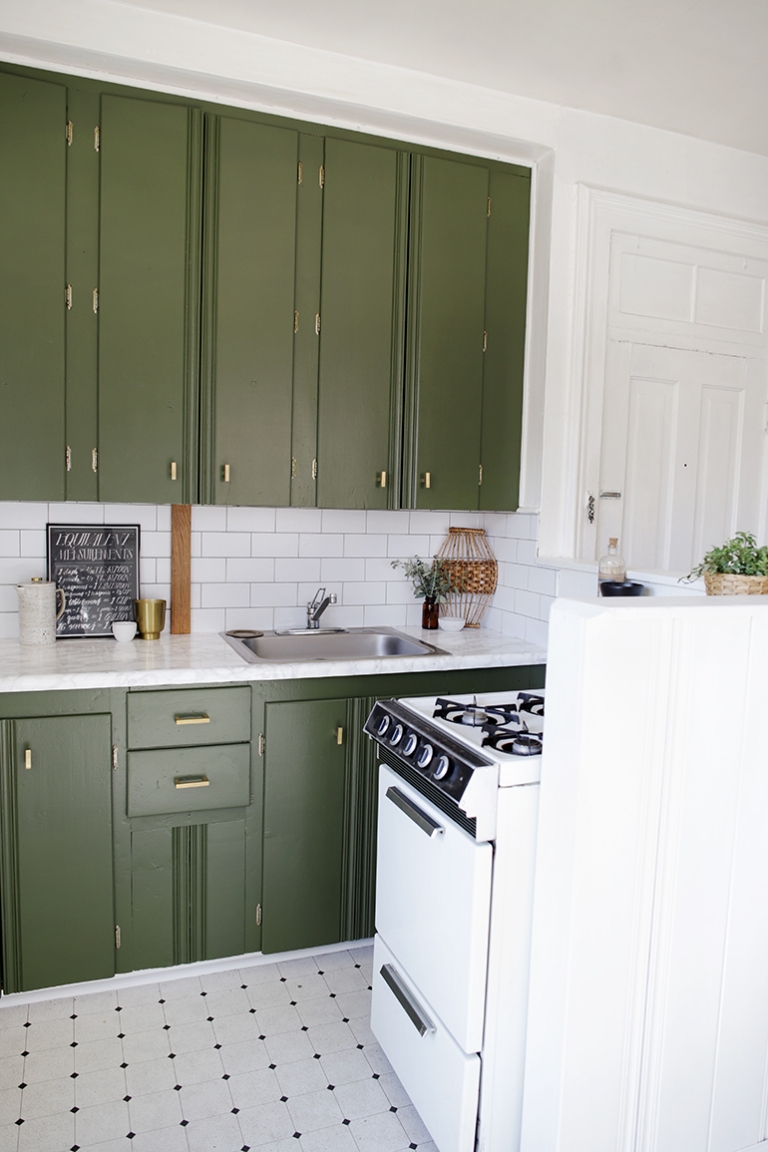 After deciding to go ahead and try out the cabinet re-do, I popped into
Home Depot
and snagged a few of Behr's booklets and paint cards and scoured over the color options for a few days, trying to decide what color to go with for the cabinets. Super thankful for multiple locations in the Springs area so I can easily stop in to pick up whatever I need for projects like this! I'm not usually big into colors, I'm more of a neutral girl, but my brother likes color in his space so it was fun to experiment with and honestly has inspired some new upcoming projects! This room has really great light and my brother wants to fill the space with plants, so we decided to go with a green tone for the cabinets. I chose
Fig Tree MQ6-58
in satin; I love the olive-y tone to it! After deciding on the color, I ran back to
Home Depot
and they mixed up my Behr® Paint in just a couple of minutes while I grabbed everything else I would need for the project.
I have looked at so many different types of apartments since being here and have learned a lot about the challenges of finding an apartment that has the style or feel that you want for the space that you'll call home. There are so many beige-walled, ugly-carpeted apartments out there in the world! This kitchen update has given me so much inspiration and hope for all of the bland apartments out there in the world! The whole process was pretty easy, and it completely transformed the room for under $100! If you're at a place where you can't invest in an entire renovation or you're in an apartment that's in desperate need of some updates (and you have a landlord that doesn't mind the changes), painting your cabinets is the perfect solution to creating your dream space!
What you need:
-Cleaner/Degreaser
-Rag
-Palm sander
-Tack cloth
–BEHR MARQUEE® Interior Paint & Primer in One
-Drop cloth
-Paint brush
-Roller
How to do it:
-Start by taking off the cabinet doors and drawers.
-Remove all hardware. **Be sure to label each cabinet door and each piece of the hardware so that the process of putting everything back together later will be quick and painless.
-Clean all of the surfaces thoroughly to remove any grease or gunk on the cabinets. (I ended up using a TSP degreaser that many other people recommended when prepping cabinets for paint, and it worked really well.)
-Use a palm sander with 100-grit sandpaper to sand down cabinets until the sheen is gone.
-Wipe down all surfaces with tack cloth to remove dust.
-Use BEHR MARQUEE Paint to cover the cabinets. I used two coats, but I honestly couldn't believe how well it covered with just one coat!
-Let dry overnight and then put the cabinets back together.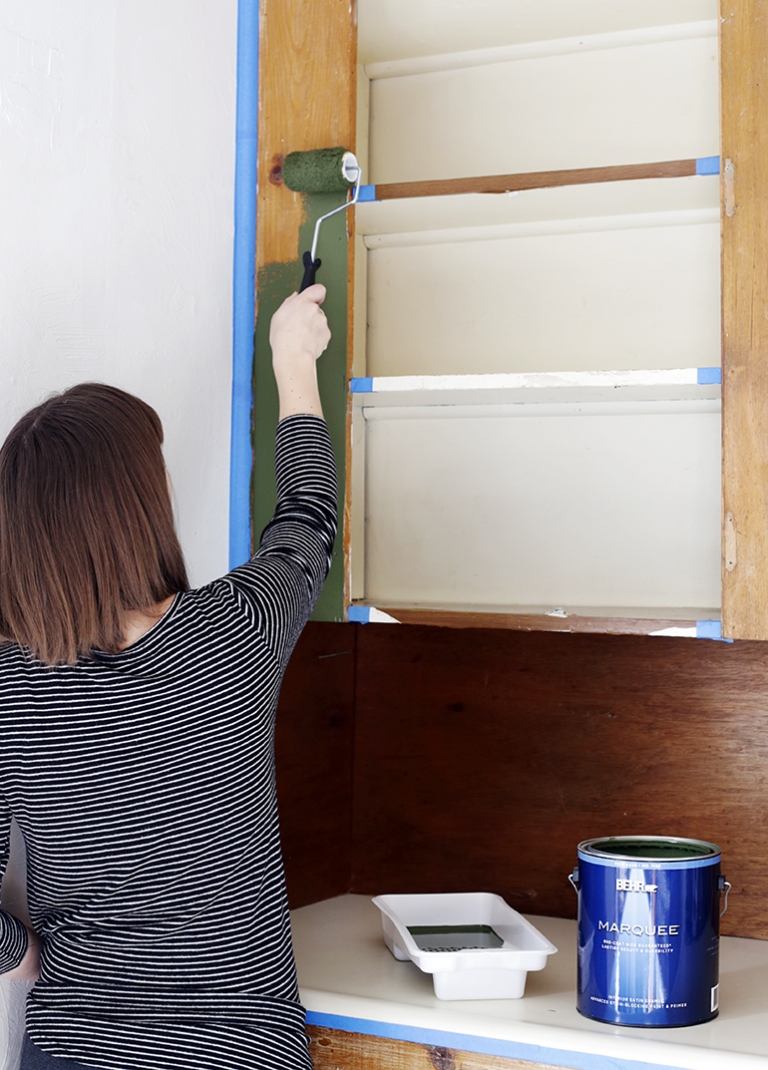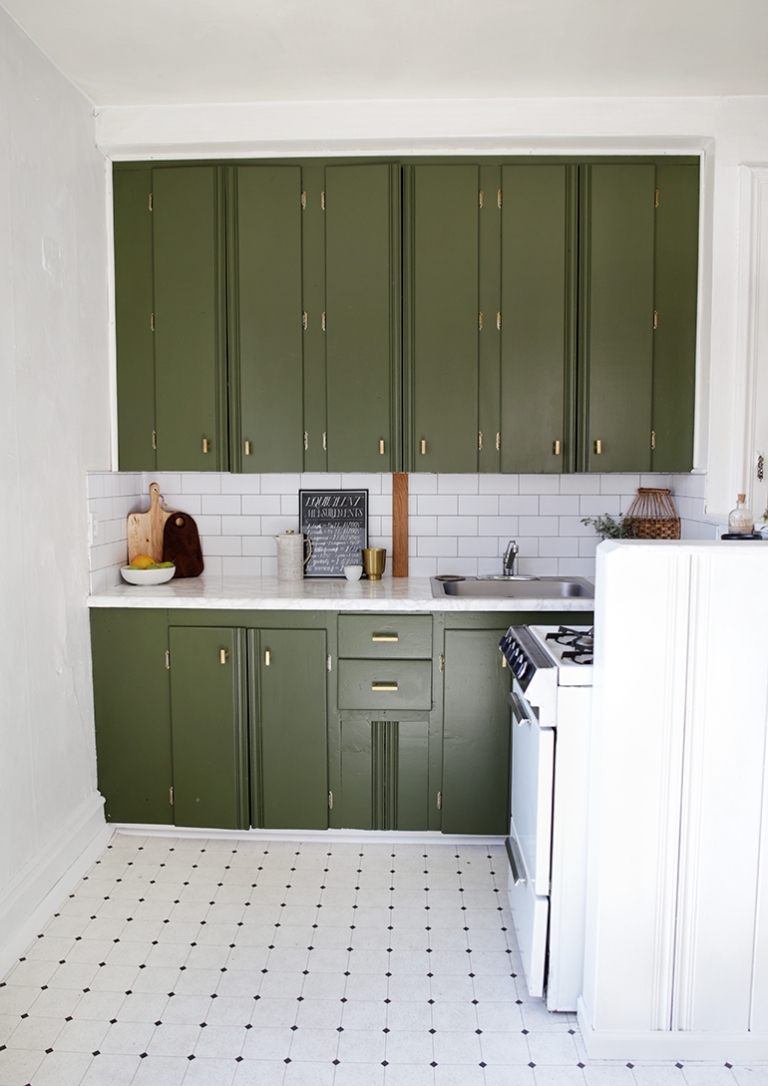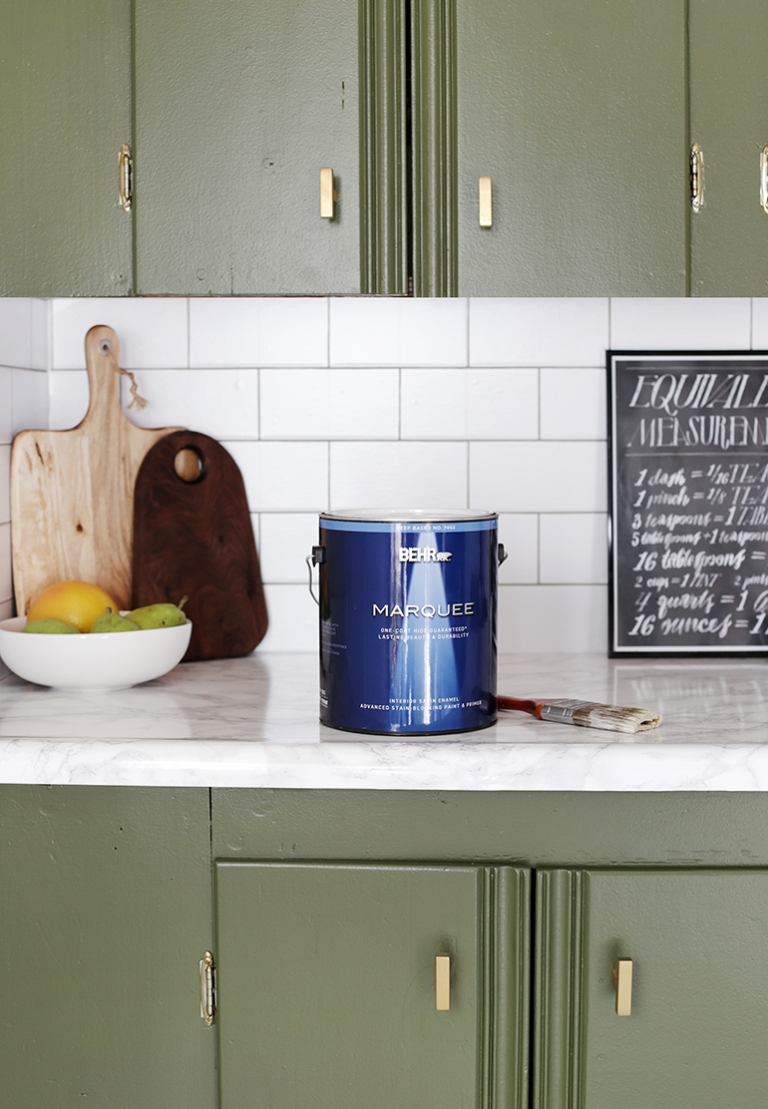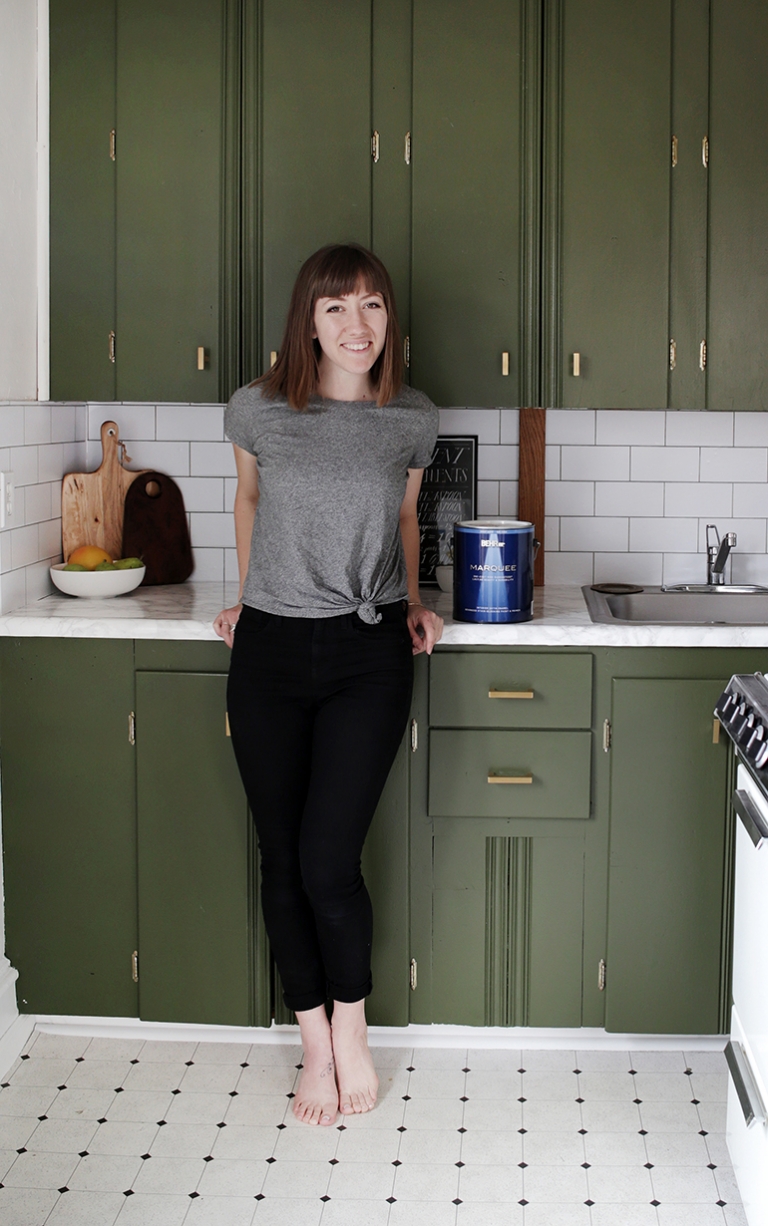 -Caitlin