We're partnering with Scotties Tissues to share how to make this simple Merry Christmas letter garland – made from your old tissue boxes! This is a simple, quick project to brighten up your home for the holidays! This Merry Christmas garland is perfect for adding to your decor, it can be made to fit right in with your style, choosing any color or box design you like for the pattern!
When Scotties shared their new tissue box designs with us, we loved them – just look as those neutral designs in the picture below! (I've talked before about how I'm not a fan of those bold, crazy patterned boxes out there, so these are definitely more our style! 😉) The designs were created in partnership with Genevieve Gorder (Trading Spaces anyone? 😉I was a fan of that show!) and are stylish enough to be decor pieces themselves! They can be used throughout the winter months, with the cozy vibe they have. You can see all eight designs in the collection here.
We love projects that involve repurposing or upcycling! Last year, we showed you how to turn your old tissue boxes into holiday planters. This year's Merry Christmas letter garland is another simple DIY that turns something you'd be tossing in the trash into pretty decor for your home! You can do this two ways, paint the boxes whatever color you like – um, yes, of course we chose black 😁 – or just use the design on the boxes, you can see that option down below too. Either way, it's a quick and easy craft that's super cute and helps out our planet a little by upcycling!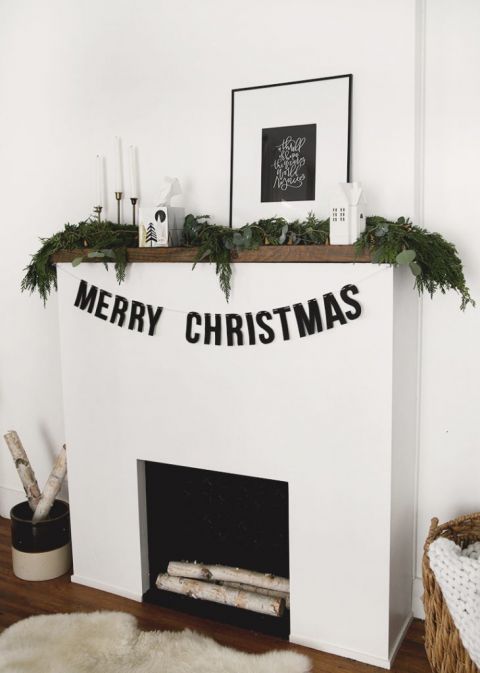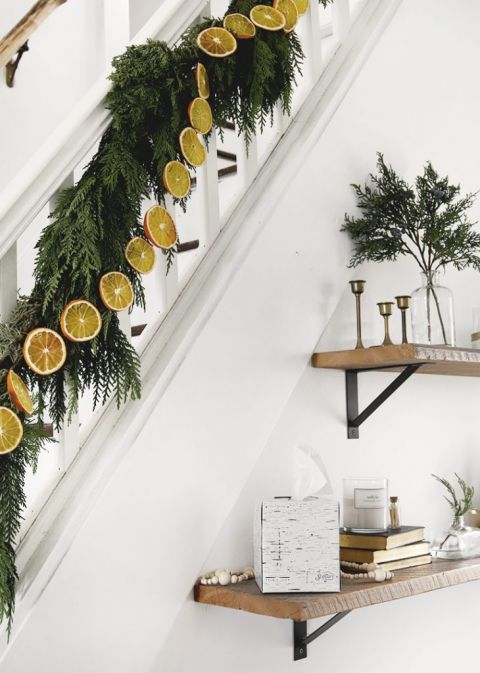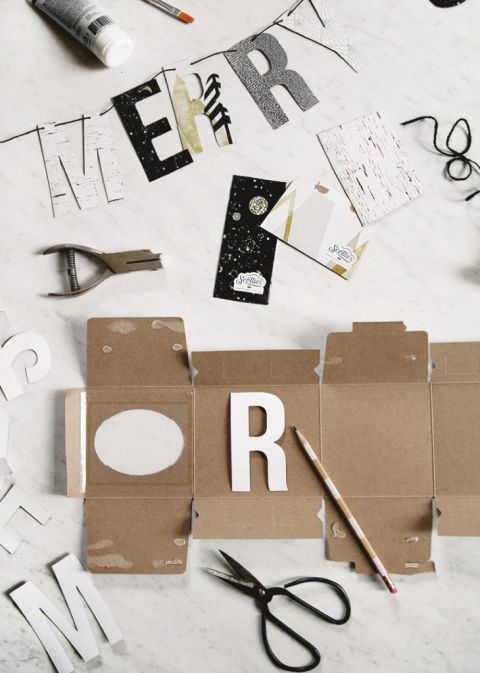 Materials:
– tissue boxes
– letter stencils
– pencil
– scissors/X-acto knife
– paint & paintbrush
– string/twine
– hole punch
Directions:
Carefully open up your tissue box so it lays flat. If you're going to paint the box, paint before you trace your letters (painting the plain side will work best). Trace letters onto cardboard and then cut out. Punch holes in top of letters, and slide letters onto string. (Tip: the holes should be close in size to the string you are using so they don't slide around). Hang garland and enjoy! 
Sponsored by Scotties. All ideas, thoughts and opinions expressed are our own. Thanks for supporting the brands that keep us bringing fun, new content to you!