So who is busy still decking the halls? We pretty much keep adding to and rearranging decor all season long! It's just so much fun, and when you've only got about a month to play with it all, you've got to make the most of it while you can! We like to keep things simple and natural when it comes to our decor. Lots of greenery with a few other accents thrown in, but overall keeping it somewhat minimal and subtle.
Scotties
recently sent us some of their facial tissues featuring their holiday box designs and we love the pretty designs they have! They're stylish without sticking out and blend in well with our Christmas decor.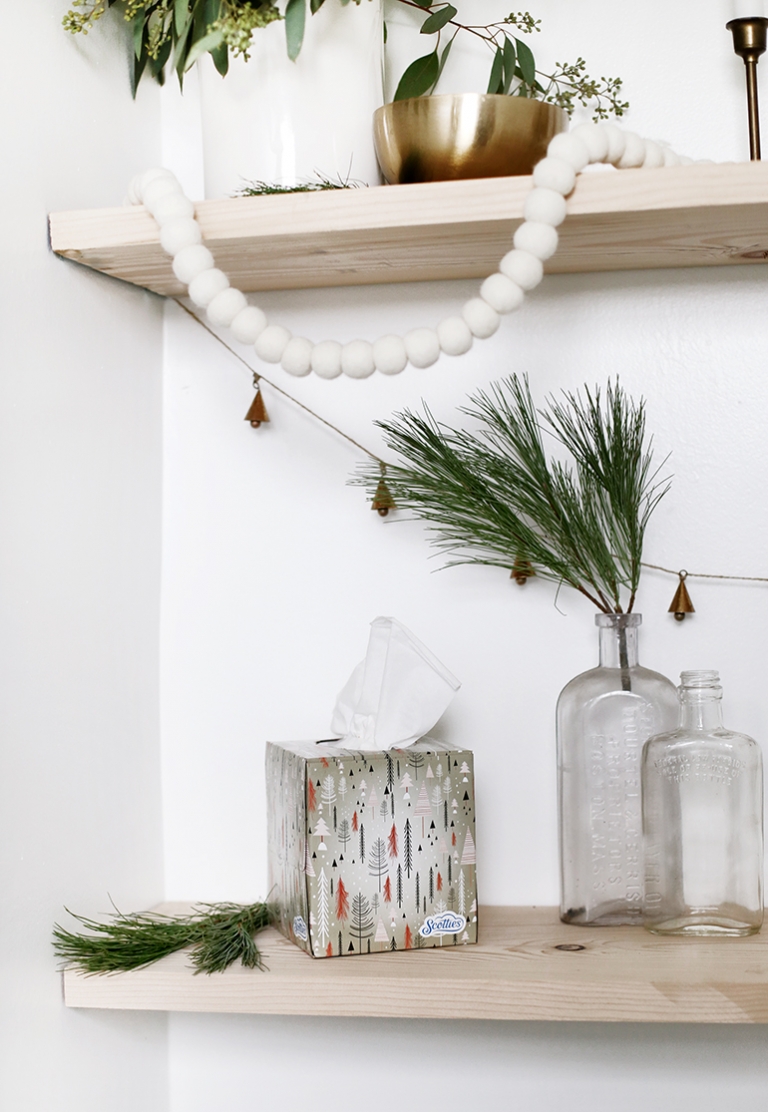 Not only do they fit in with
our
decor, but the boys were really into decorating their rooms this year, and Scotties has a cute holiday polar bear tissue box that fit in perfectly on their shelf! The boys loved the fun pattern and were happy to add it in to their bedroom holiday decor.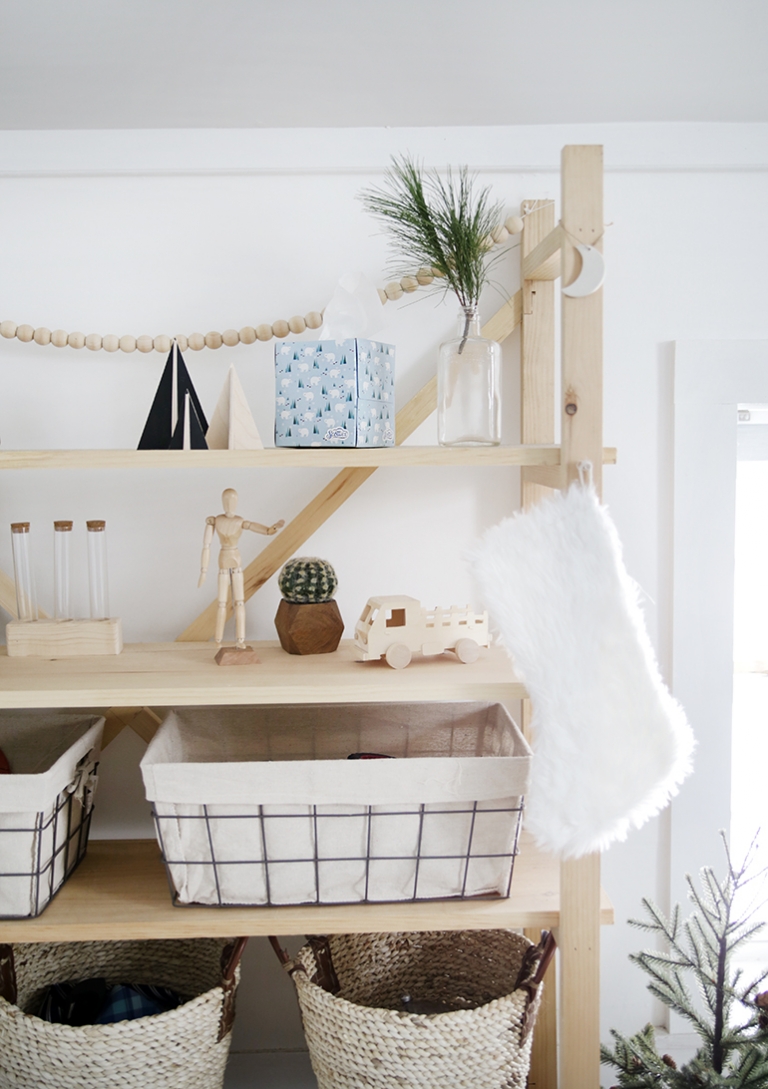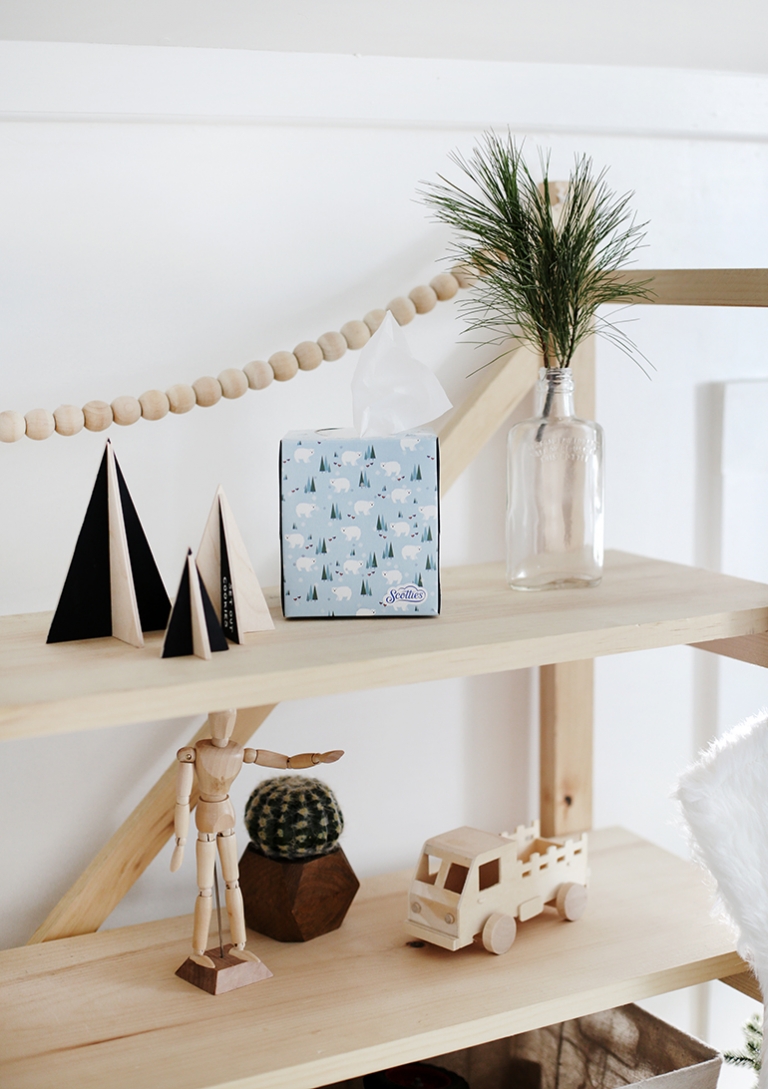 Once your tissues are gone, don't throw out your box! There are so many fun projects you can reuse them for – some of our favorite projects have been made from repurposed items. We combined our love of plants and design to create these simple, modern holiday planters with our empty tissue boxes. Of course you can use non-holiday sayings/patterns on your tissue boxes to use them year round, but we wanted a way to show off our holiday boxes a little longer. These would also make sweet gifts to give to teachers or to take to holiday parties as a host/hostess gift!
What you need:
– empty tissue boxes (we used Scotties facial tissues boxes)
– spray paint
– stickers
– X-ACTO knife
Directions:
– Arrange stickers where desired on empty tissue box.
– Spray one to two coats of spray paint on all four sides of tissue box to evenly coat, following directions on can for dry times.
– Once dry, carefully peel off stickers to reveal box pattern underneath.
– Using the knife, remove the top of the tissue box.
– Place plant/mini tree inside tissue box*! We like to use dwarf Alberta spruce trees, they're the perfect touch for holiday decor.
*Make sure the plant/tree is in a water tight container so that it does not leak into your box when it gets watered.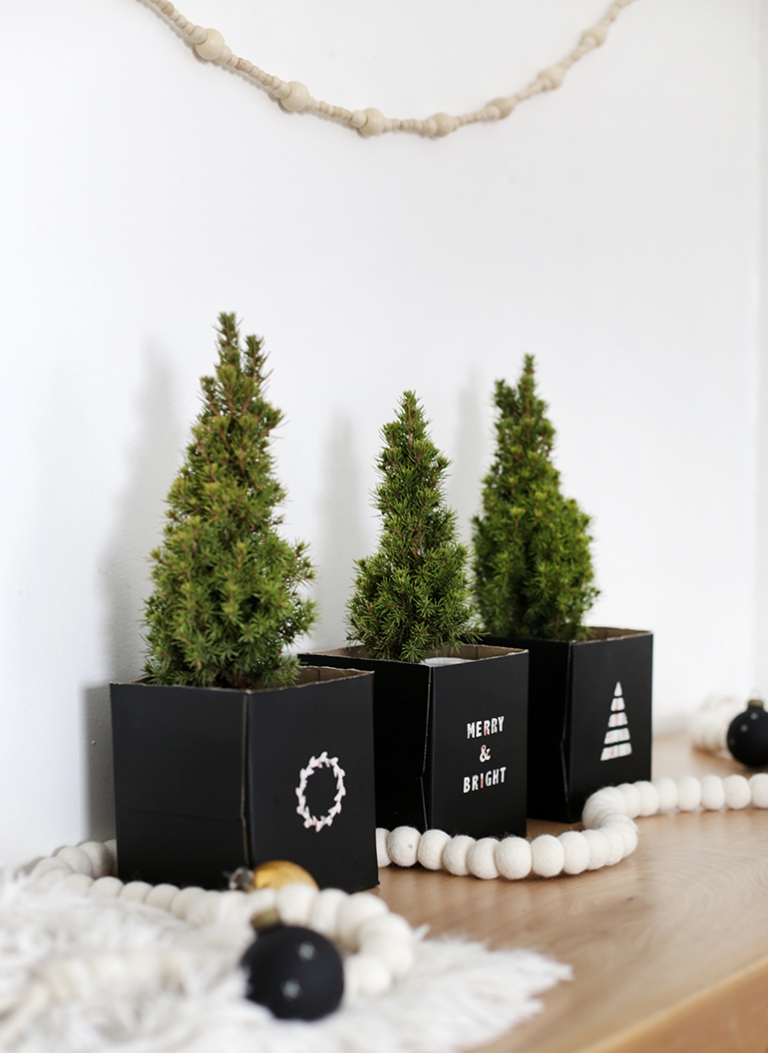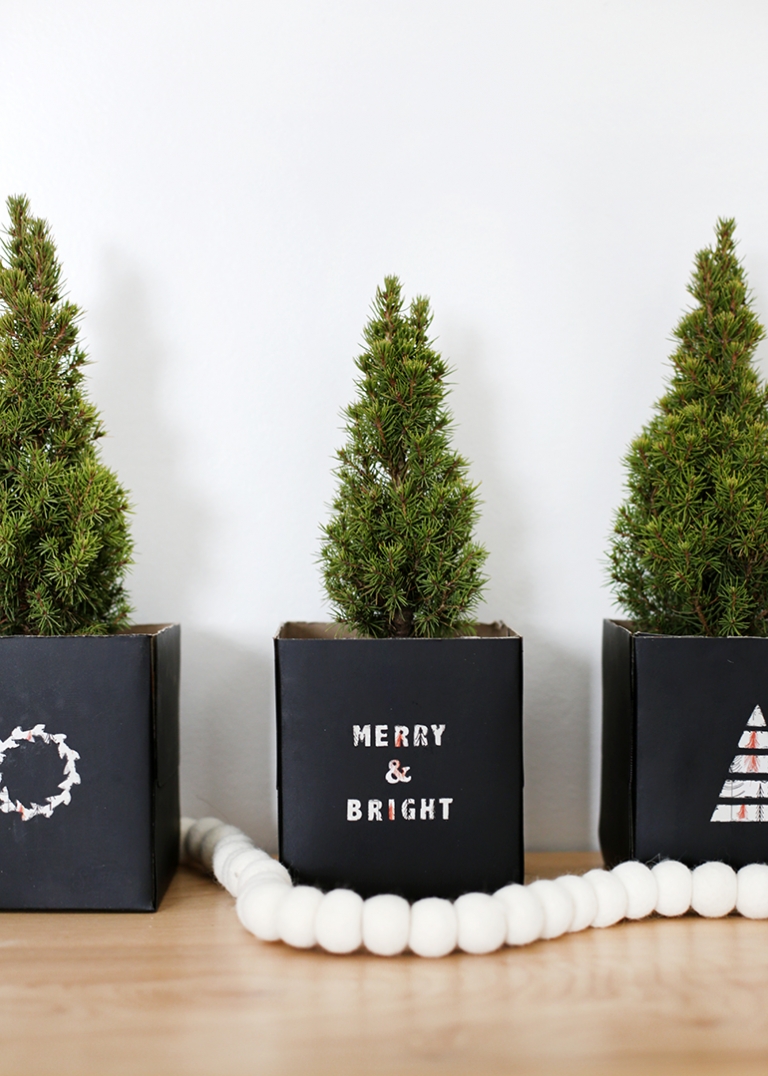 Do you have upcycling projects that you make/use during the holidays? We'd love to hear what you create and how you repurpose things over the holidays!
Sponsored by Scotties. All ideas, thoughts and opinions expressed are our own. Thanks for supporting the brands that keep us bringing fun, new content to you!