I've spent years dreaming about what I'd want my kitchen to look like if I could renovate it. One of the top things on my kitchen wish list: inset kitchen cabinets…with feet! I shared a few inspiration photos last year when I talked about our renovation plans that show similar style cabinets. One of my favorite kitchen companies is DeVOL, and their kitchen cabinets were a major source of inspiration for our DIY custom inset kitchen cabinets.
I had major sticker shock when we started looking at cabinets. I knew cabinets were going to be a big part of the budget, but honestly, some of the prices out there are so, so extreme. Especially for inset cabinets. Our original plan was for Mike to build some of our cabinets, because we knew we'd need to customize the cabinets for our space. But we had planned on buying some as well, just to help out on time and Mike's workload. (Fun fact: Mike worked for a cabinet company, making cabinets, years ago. So it's something he's rather good at…well, what isn't he good at?!).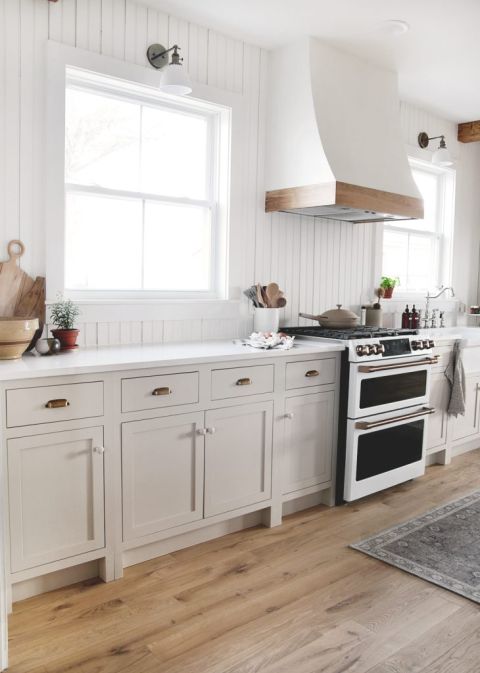 THE PLAN:
After checking around and finding that a lot of places don't even offer inset cabinets, and a lot of places were asking way too much for cheaply made cabinets, we decided to go the DIY route…big surprise! The plan: buy quality, affordable kitchen cabinets, with overlay doors and turn them into custom kitchen cabinets with inset doors. We also would be adding feet to the cabinets for an even more customized look. And that's what we did and what we're showing you how to do! 
We bought our kitchen cabinets from LilyAnn Cabinets. These are the same exact cabinets Caitlin has in her kitchen (at my niece's house). They've had them for years, and they've held up well, so we knew they would be good quality. They are also very affordable. We bought the white cabinets, knowing we were going to choose our own paint color and paint over them.  
I recognize this is not a super easy DIY, it involves a bit of know how and the right tools. But for those are wanting an affordable option for inset kitchen cabinets, and willing to tackle a bigger project, this DIY is for you!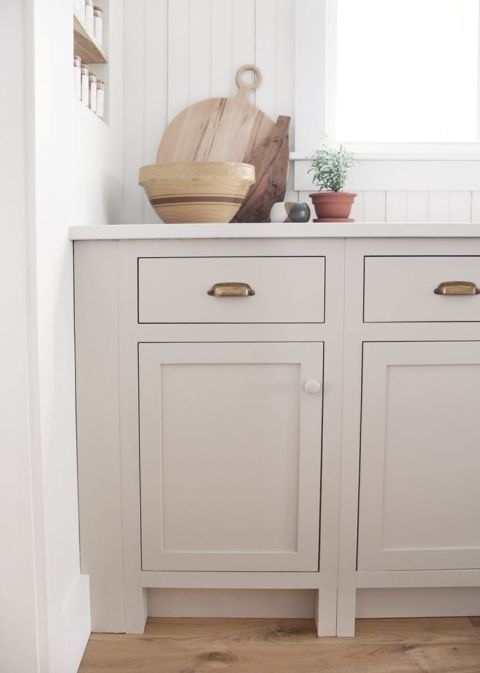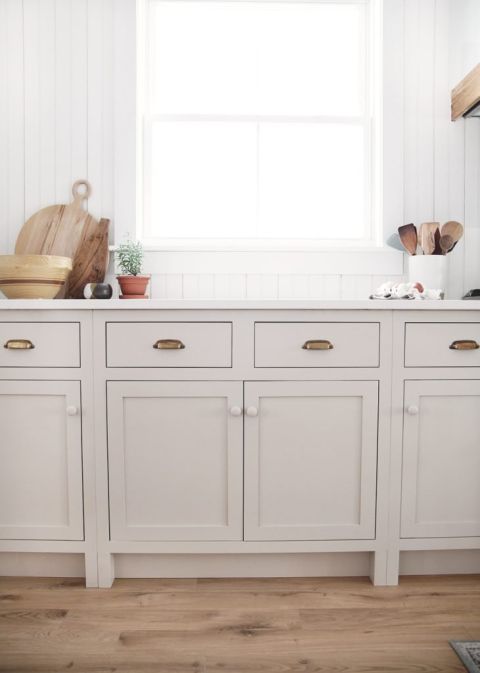 DIRECTIONS:
Check out our video to see how we made these: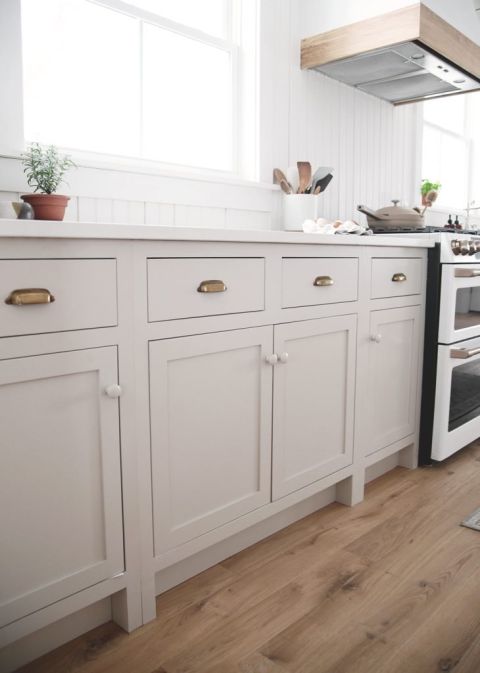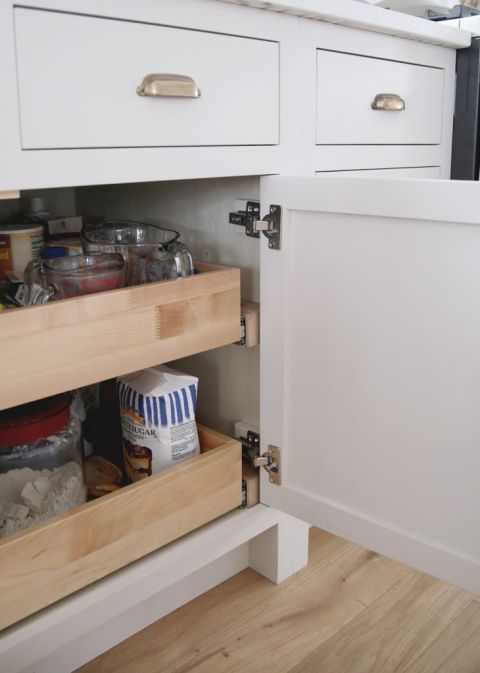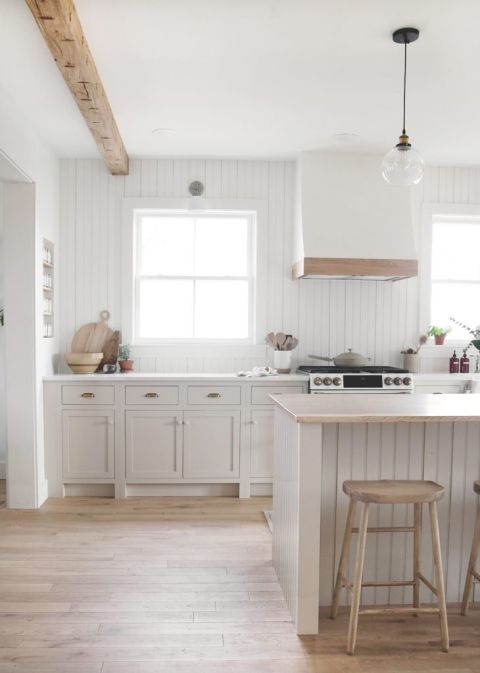 -Manda
SOURCES:
PAINT COLORS:
Cabinet Paint Color – Sherwin Williams Accessible Beige
Wall & Trim Color – Sherwin Williams Alabaster