Sharing how to make the DIY plywood counter I shared in my friend's laundry closet makeover a couple weeks ago! I was looking for a simple affordable way to create a counter that she could fold laundry on – that was one of her requests. So I put together this easy one and I know I probably should have created a full frame underneath but I wanted it to be easy to remove and to move the washer and dryer in and out if necessary. I went with a dark stain because that's what she preferred and I think it went well with the taupe wall tone.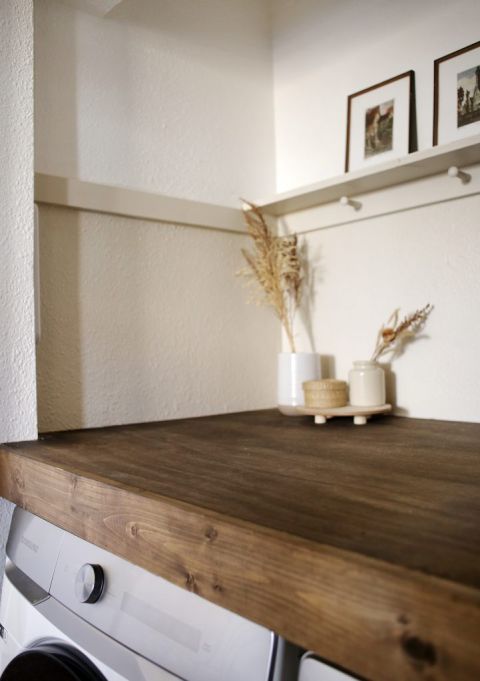 MATERIALS:
1″ thick plywood
3″x1″ wood
2″x1″ wood
sand paper
tape measure
pencil
level
drill
screws
drywall anchors *if you can't drill directly into a stud.
scrap wood
Watch the video below for step by step instructions of how I made mine!