With Super Bowl Food Sunday coming up soon, I've got appetizers on my mind! If you've been a follower for a while, you know appetizers and desserts are my favorite foods…to make and eat! I just recently realized that I've never shared this amazing spinach and artichoke dip recipe on the blog. It's been a family favorite for years, so I can't believe it never made it on here before this. (I did have a fancier version of it on here, back from our first year of blogging, but during one of server moves, we lost it).
I guess the good news is, I've spent more time perfecting it, so now we really do have the best spinach and artichoke dip recipe to share! It's creamy, full of flavor, and pretty easy to make as well. Can't beat that! We like it best with tortilla chips, but it's good with crackers and baguette slices too. (You can toast your baguette slices if you'd like, or not, either way is delicious!).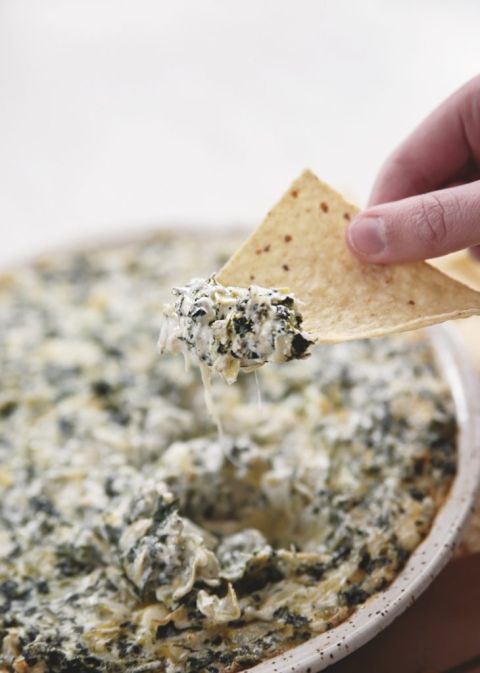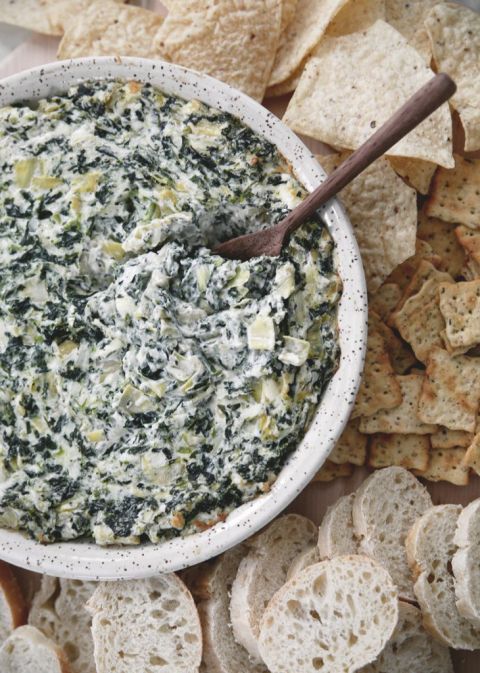 Best Spinach and Artichoke Dip
Ingredients
8

ounces

cream cheese, softened

1/4

cup

sour cream

1/4

cup

mayonnaise

2

cloves

garlic, minced

1/4

teaspoon

salt

pepper, to taste, if desired

10

ounce box

frozen chopped spinach, thawed & drained

14

ounce can

artichokes, drained & chopped

3/4

cup

shredded parmesan cheese

1/2

cup

shredded mozzarella cheese
Instructions
In a mixing bowl, combine softened cream cheese, sour cream, mayo, garlic, salt and pepper and mix well. Stir in spinach, artichokes, parmesan and mozzarella cheese until combined.

Spread mixture into baking dish.

Bake for 20 minutes or until bubbly.

Serve with tortilla chips, crackers or baguette slices. 
And here's an IG reel of it being made:
 

 

 

View this post on Instagram

 

 
We've got so many more delicious appetizers here on the blog, you can find them here.
-Manda