Today we're showing you how to build a french cleat. A french cleat is a way of mounting or hanging things. It's two pieces of wood that each have one edge beveled at a 45 degree angle. One cleat is attached to the item you're hanging, and the other to the wall. Then one cleat hooks onto the other to hang. It's a secure way to hang heavy or bulky things. It's a great, simple way to hang a mirror or artwork or even cabinets.  
When we redid my parents' bathroom, we decided to use a french cleat to hang the mirror. It gave us good support, since it was a larger mirror. It also allowed us to have the mirror hang sightly away from the wall so it could hang over the beadboard. We're showing how we created a french cleat to use to hang our mirror. 
Supplies:
wood
mitre saw
table saw
drill and screws
measuring tape
level
Watch the video to see how to make a french cleat or see the written steps below:
Directions:
Cut your wood to length using a mitre saw. We made ours slightly smaller than the length of the mirror. 
Use a table saw with a blade set at 45 degrees to create a beveled edge along the length of your piece of wood.
Then flip the board over and cut another piece the same way.
You'll have two pieces the same size, the same angle.
Next we pre drilled screw holes in the cleat we were attaching to the mirror. 
Then we attached that cleat to the back of the mirror with screws. Make sure the angled side is facing down.
Measure and mark for the second piece to attach to the wall. We determined where we wanted the top of the mirror to be, the top of the cleat is even with the top of the mirror. Measure down the width of the two cleats together to get the location of the line where the bottom cleat will attach to the wall. 
Make a level line. This line will be at the bottom of the cleat on the wall. 
After you draw the line, determine where the studs are, and note those measurements. The cleat will need to be screwed into the studs.  
Pre drill the second cleat, making sure to drill the holes so they line up where the studs are in the wall. 
Attach the cleat to the wall with screws, making sure the angled side is up. 
Then set your item in place!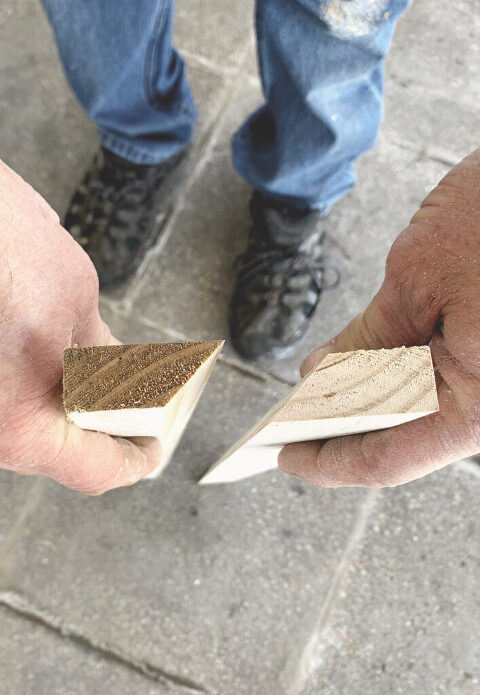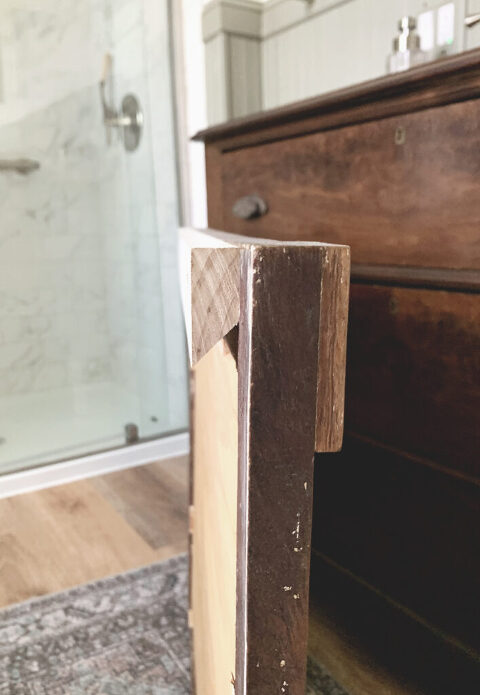 You can see the entire bathroom makeover here.
-Manda