9 years ago (!) I shared a tutorial on how to make your own spoon rings. They were inspired by rings my mom had made when I was young. I found a few more sterling silverware pieces last year and I wanted to update the tutorial a bit and add a video so people can follow along with that!
Sterling silverware is a bit harder to find now than it used to be – for me at least. But I keep my eyes out at thrift stores, estate sales, and flea markets. But you can also check eBay, Etsy, and antique stores so you can search through and find a piece with the perfect little design that you want. There are some really intricate and beautiful options out there! And while I appreciate a beautiful old spoon, it's just so much more lovely as a ring!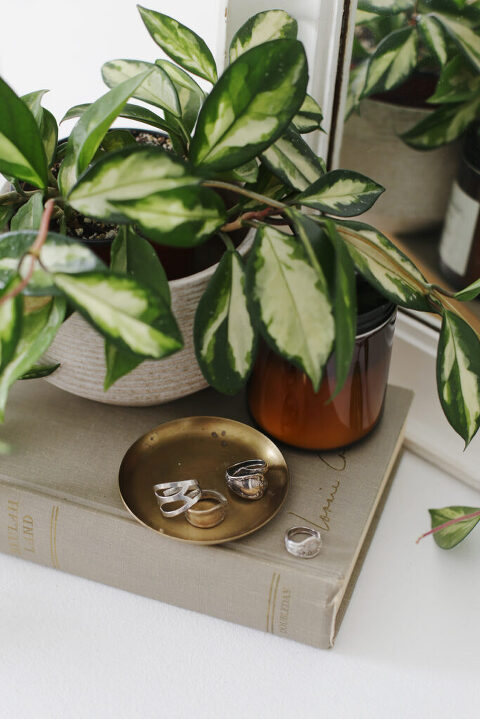 Supplies:
sterling spoon (or other sterling silverware)
string (to measure finger)
metal file or dremel
rubber mallet (if you don't feel like buying one, just a regular hammer wrapped with leather and a tied with a rubber band does the trick – this is what I used)
muscles! 🙂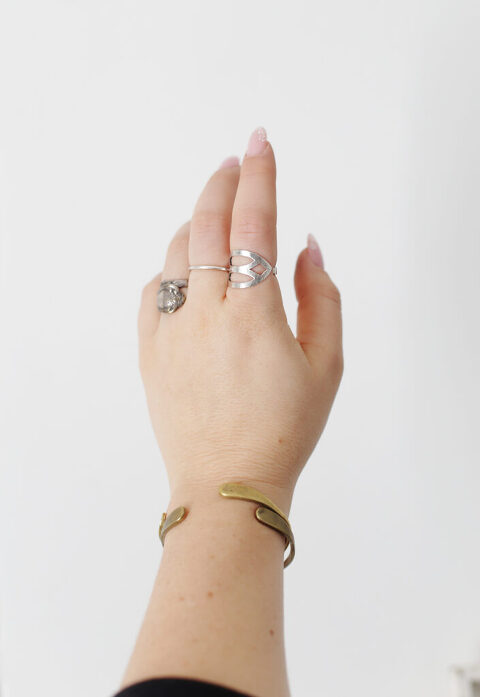 How to Make Spoon Rings:
Follow along with the video below! Or if you like written out instructions, you can follow along with the old tutorial.