If you saw the bathroom update, you saw that one of the big changes was adding doors to cover up the built-in shelves. Today we'll be sharing how you can add doors to built-in shelves! Or open shelving, bookcases, or really any space that you need covered up. We have been living in this house for five years now and three adult ladies in one tiny bathroom can really leave you with some clutter. Ha! These shelves were so hard to keep tidy looking and I had finally had enough. This is really the project that brought about the entire update!
I still love open shelves to display beautiful things, but having all your tampons on display all the time doesn't necessarily make you feel cozy and inspired. Now we each have our own shelf inside the doors and can fill it with nonsense without every visitor having to see it all! And then the top shelf got extra girly with some old photographs, dried flowers and mini perfume bottles!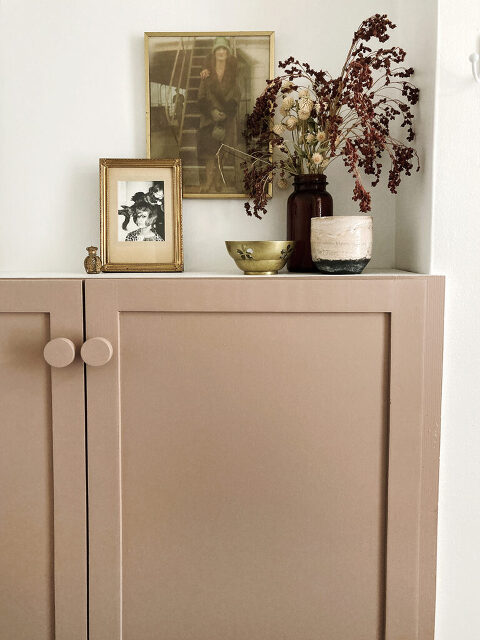 What you need:
Wood (I used 1″x2″ for the frame)
Doors and Hardware (I used the Shaker Cabinet Door tutorial)
Pencil
Follow along with the video below for the tutorial!