Tackle your spring cleaning with these recipes for all natural, non-toxic glass and window cleaner; made with simple ingredients! There's also a printable label for your bottle!
Anyone start their spring cleaning yet? I haven't 😳! Life has sure felt busy and a little chaotic. But I'm definitely more than ready to get things clean around here – that is if the construction dust will ever leave!
Recently I noticed how dirty our windows were looking – the outside glass just seems so much worse after our big renovation. So that had me thinking about what I'd use to clean them. And since I can't resist the chance to mix up some homemade cleaning products – I decided I'd make my own glass and window cleaner! After doing a little research, I realized there were a couple recipes out there that people claimed to be the best. So I decided I'd try out a few, and let you know what I found out in my glass cleaner testing!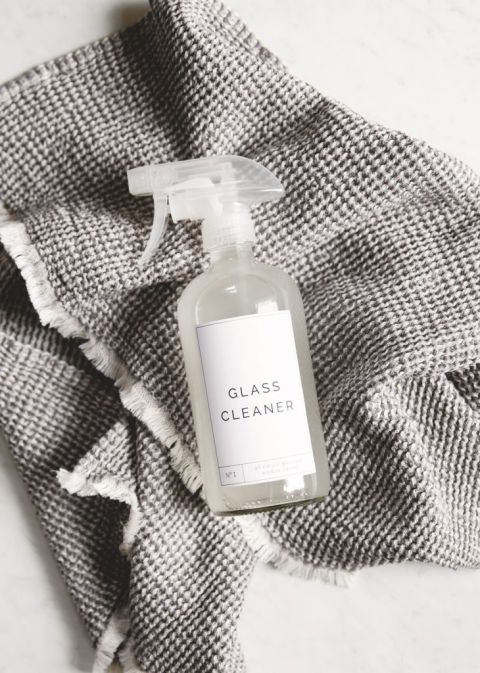 My original plan was to make a Thieves Cleaner based glass cleaner – I LOVE the Thieves Cleaner, it's all natural and does a great job, plus it smells amazing! But I couldn't resist comparing it with a couple other recipes out there.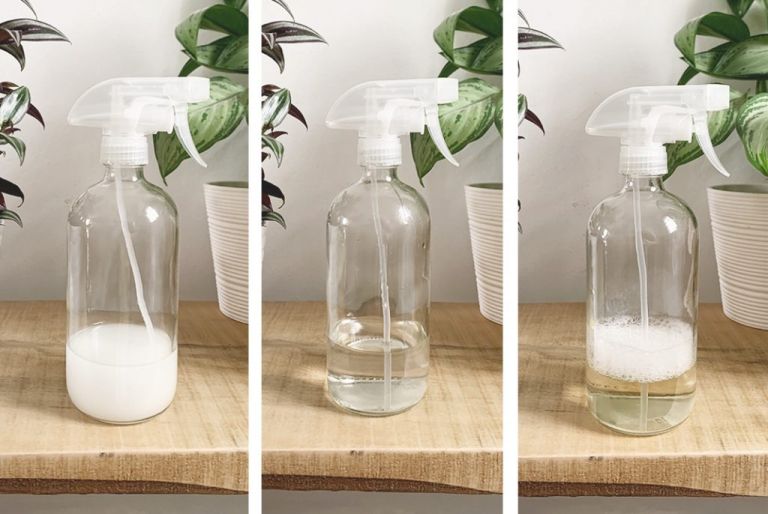 So besides for my Thieves cleaner recipe, there was a rubbing alcohol recipe, that people say does an amazing job; and a cornstarch recipe, which people claim to be the best of the best.
THE RESULTS…
I really was hoping for a clear winner with this, but all three glass cleaner recipes cleaned my window exactly the same!! Maybe some might find one to be better than others, depending on what you're cleaning, but for cleaning my window (that's not too old and just had an average to heavy amount of dirt on it (remember, renovation life here); and I did both inside & outside), all three sections of my window looked exactly the same. But I guess the good news is that you can use whichever one you want, based on what ingredients you have on hand.
Or if you care about what your cleaning solution looks like in the bottle 😆, you can base it off that. In the photos above, the far left, white-ish one is the cornstarch recipe. The middle, clear one is the rubbing alcohol recipe. The far right, with a hint of yellow is the Thieves recipe. (Since all three cleaned the same, I ended up just combining them all in my bottle after my experiment was over, so that's what is in the photos with the labeled bottled).
I will note that all three recipes do have white vinegar in them. I also included lemon essential oil in them all – not only does it smell great, it helps clean away grease and stickiness (I use it to get spray paint off my hands and stickers off of things!). So maybe those are the shining stars of any good glass cleaner recipe. 😉
Thieves Glass Cleaner Recipe
Combine all ingredients into spray bottle. Shake gently to combine.
Rubbing Alcohol Glass Cleaner Recipe
Combine all ingredients into spray bottle. Shake gently to combine.
Cornstarch Glass Cleaner Recipe
2 cups warm water
1 tablespoon cornstarch
1/4 cup white vinegar
1/4 cup rubbing alcohol (you can leave the rubbing alcohol out)
15 drops lemon essential oil
16 ounce spray bottle
Combine all ingredients into spray bottle. Shake gently to combine. You will need to gently shake before each use as the cornstarch will settle.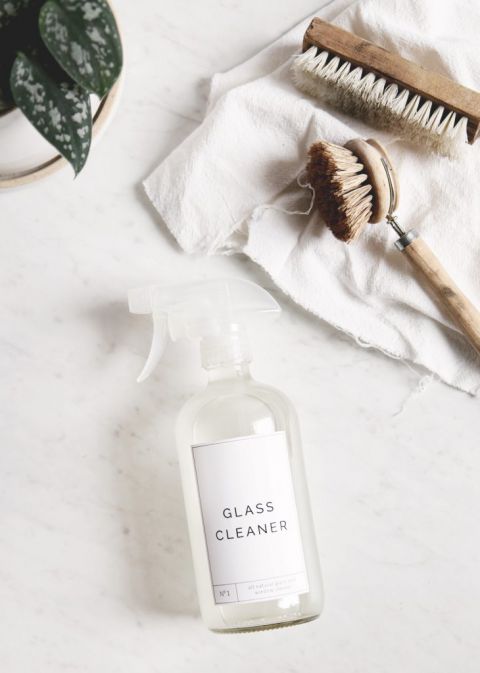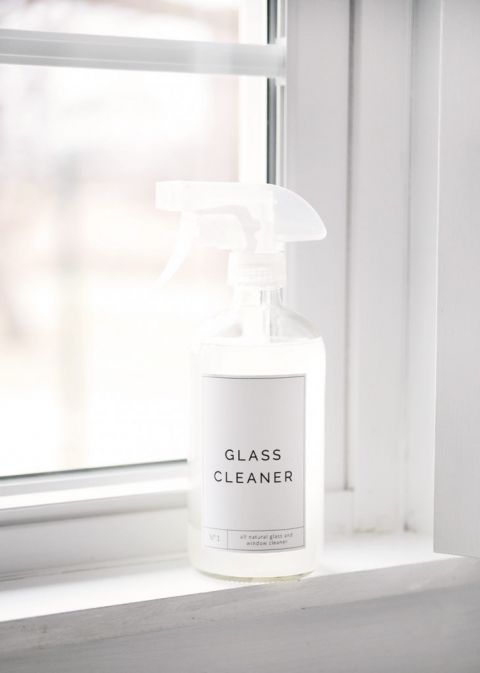 You can check out more homemade cleaning product posts here. And if you need some help with decluttering before you even attempt your spring cleaning, check out this Minimal Challenge post!
-Manda