A round up of 15 neutral area rugs, plus help us pick a rug for our simple, modern bedroom!
It was just about a year ago that we finished up our bedroom makeover! It couldn't have come at a better time, because who knew we'd be spending so much time at home; and that I'd need a cozy retreat to hideout, I mean hangout, in! 😉
There were a few finishing touches that I couldn't make up my mind on, like a rug and new ceiling light. Since I couldn't find exactly what I was looking for on either of those, I decided to wait until the inspiration came. The inspiration has finally arrived for the rugs, actually two rugs!! Boutique Rugs offered to send us a couple rugs to decide between for this space and now I've just got to choose between these lovely two options! Plus they also gave us a code for you to get 60% off your order – yay!!
With rugs on my mind, I also decided to share 15 more of my favorite neutral area rugs. You can find that round up and links below!
Since our room is neutral tones, I decided it would be fun to step outside my comfort zone a little and try out a more colorful rug. The Lake Area Rug is the perfect blend of being colorful, but not too overwhelming. And I love the vintage inspired pattern too. The best part of this rug might just be that it's washable though!! How great is that?!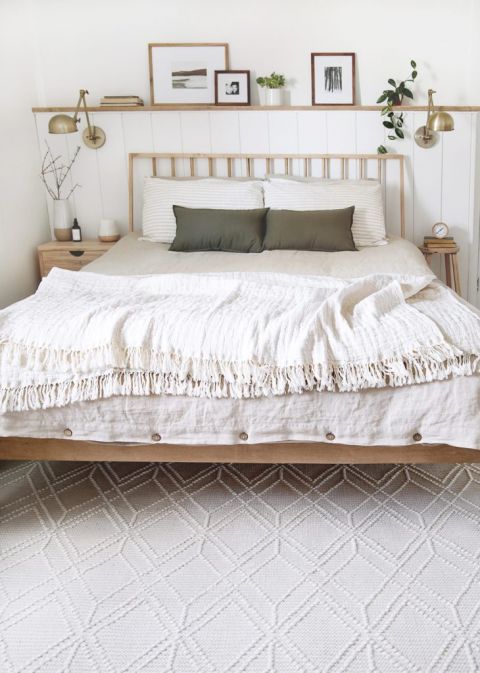 The second option runs a little more true to my style – a wool, creamy colored rug! Even though I know it might not be the best idea to be bringing white rugs into my house full of messy boys 😆, they are always my favorite when I'm looking at rugs! I just can't seem to help myself! And this Leonardtown Area Rug is beautiful and full of great texture!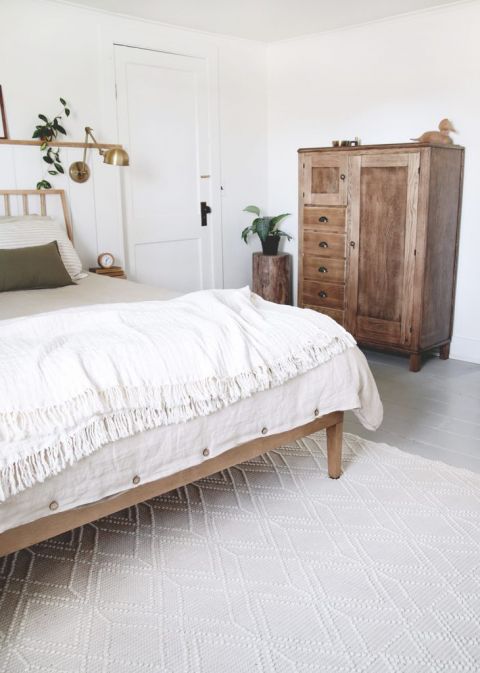 While looking at so many rugs, I couldn't help but bookmark a few favorites, so I thought I'd share some of those with you. So here's 15 more great neutral area rugs! And most of these rugs are super affordable, especially with our 60% off code – TMT60!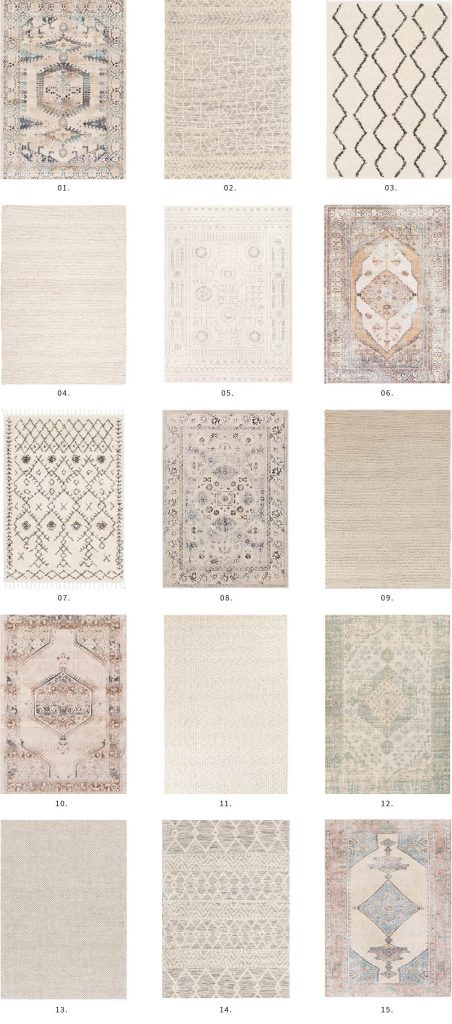 01. | 02. | 03. | 04. | 05. | 06. | 07. | 08. | 09. | 10. | 11. | 12. | 13. | 14. | 15.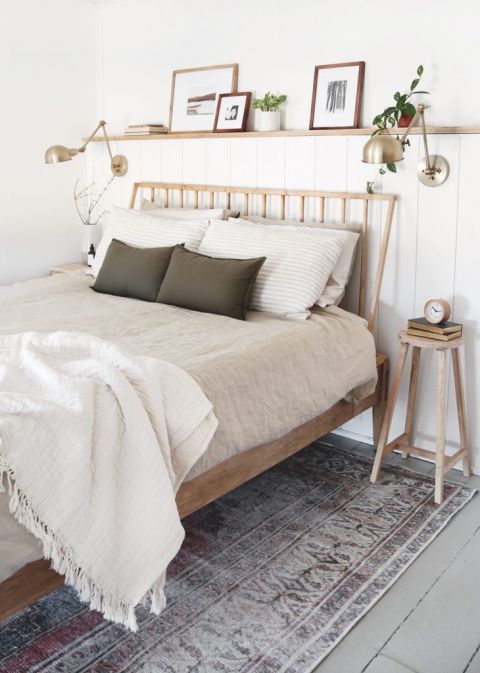 So which choice do you like better for the space? The Lake Rug or Leonardtown Rug?
If you're rug shopping, use the code TMT60 to get 60% off your order! 
Rugs were gifted to us by Boutique Rugs. All thoughts and opinions are our own. Thanks for supporting the brands that keep the fun content coming!