Living with a bunch of ladies, one can never have too many mirrors. We're currently without a full length mirror and have resorted to standing up on chairs or pulling mirrors down off the wall so we can examine our entire outfit. Ha! I have another floor length mirror project in the works that will work well in our new space but I thought I'd make another to have around for the times we're all crowded around the bathroom mirror together. Not that I don't love our time together – it just gets dangerous with curling wands flying around while you're just trying to throw some mascara on!
What you need:
–
Large wooden doll head
-Triangle mirror (
buy
or
cut
)
–
Handsaw
-Sandpaper
How to make it:
-Mark the top center of the wooden ball.
-Mark out lines from the center that together will match the thickness of your mirror. (So if your mirror is 1/4″ thick, you would want to measure 1/8″ out from each side of the center mark.)
-Use your saw to cut out between these lines – going down through almost half of the wood ball. You will probably need to cut through a couple of times depending on the thickness of your mirror. I would make one cut along the left side of the section you marked out for the mirror and then a second cut over by the right side. You might have a thin section still standing in the center but you should be able to cut that out easily.
-Smooth down the center by sliding in some sandpaper that has been folded in half.
-Slide mirror in place – you want it to fit in snuggly. If it isn't tight enough, you can always wrap a little bit of masking tape around the bottom of the mirror that will be hidden in the ball to make it more secure.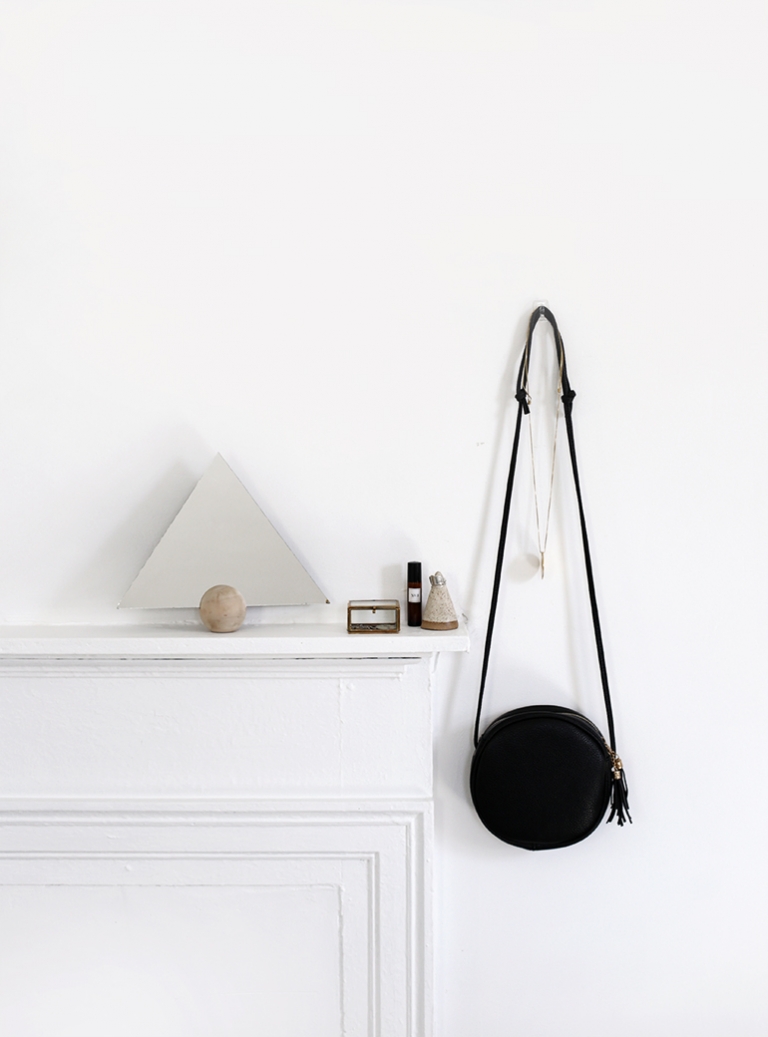 And if this mirror isn't for you, here's a few more you might like:
Dowel Mirror. Plywood Mirror. Beauty Dock Mirror.
xo. Caitlin