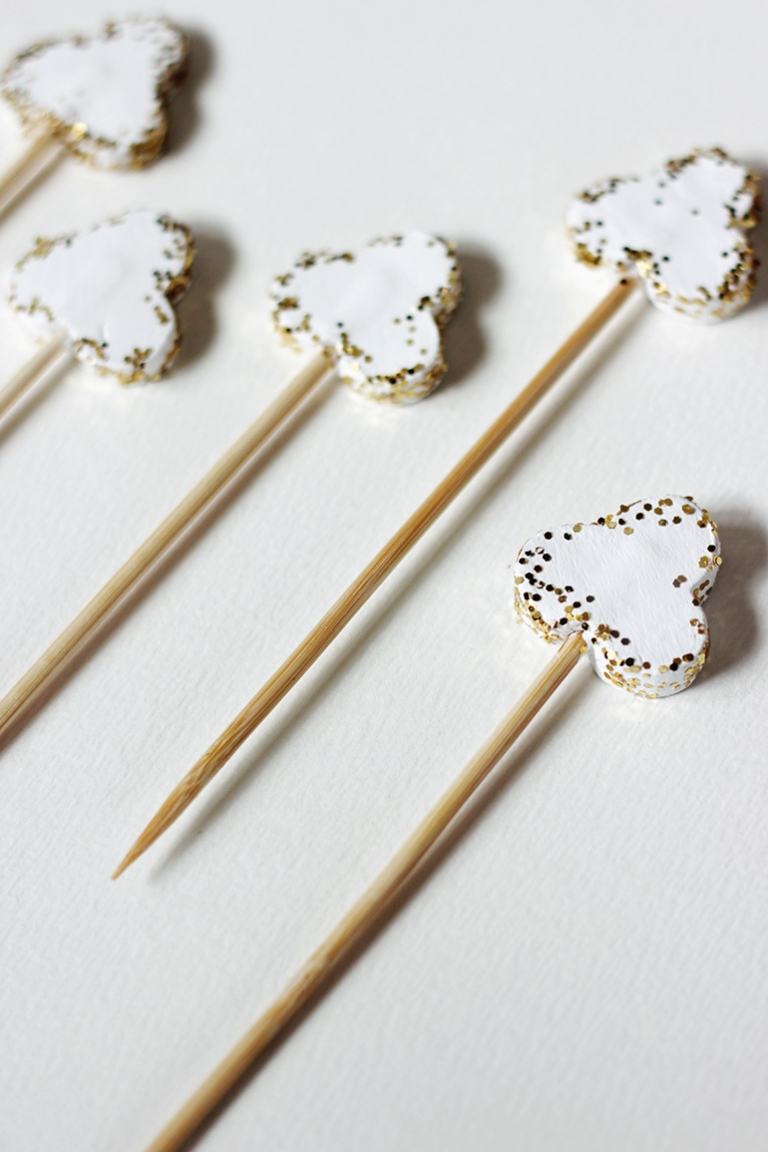 If you're planning on hosting any St. Patrick's Day gatherings this weekend, here's a perfect, simple DIY to share with any non-beer drinking guests!

Roll out some air dry clay
and use a small shamrock cookie cutter to cut out the shape. Stick a small skewer
in the bottom of the clay and leave it to dry according to directions. Once the clay is dry, use a paint brush to brush glue along the sides of the shamrock. Dip in gold glitter. Let it dry. You can apply another layer of glue over the glitter to prevent it from falling off into drinks.

If drink stirrers aren't your style, here are a few other St. Patrick's Day projects to try out:


Tassel Garland. | Planters. | Clover Ice Cubes.
Kiss Me, I'm Irish Card. | St. Patrick's Day Outfits. | Things to do on St. Patrick's Day.
And don't forget to make yourself a Shamrock Shake!
xo. Caitlin