St. Patrick's Day is only 6 days away! And we decided that this week, in addition to our normal posts, we would post a mini St. Patrick's Day DIY each afternoon. They're all pretty cheap and quick – so get excited and grab some crafting supplies!
Today's DIY are some mini clay pot planters: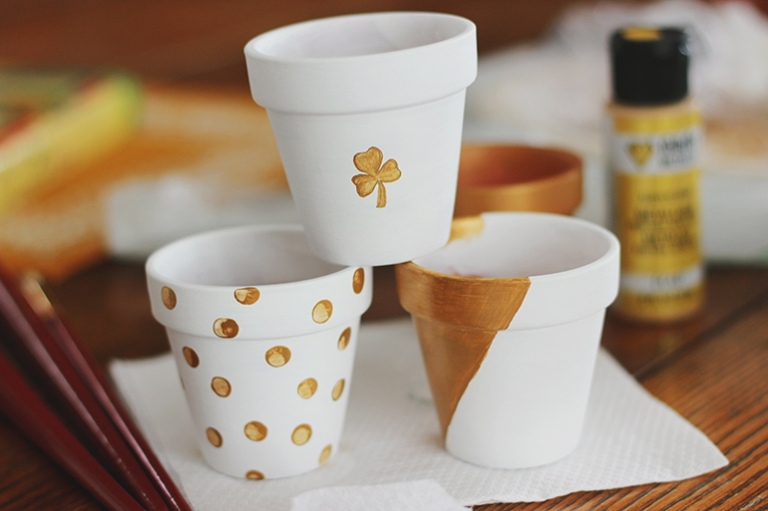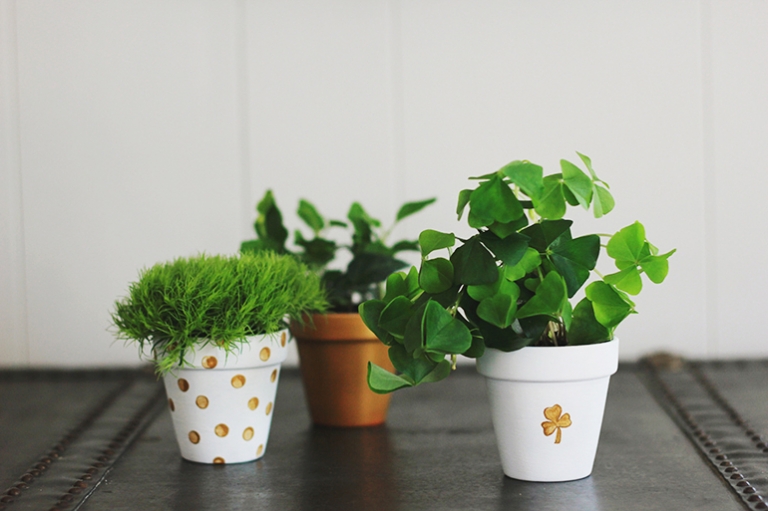 I bought my clay pots at the dollar store 3/$1. Added some paint – gold shamrocks and little gold coins (also known as circles.) Bought a few cheap green plants. I even found shamrocks at Wegmans! Add the plants to your painted pots and you're done. Quick and cheap!
Great to have the kids do and give as a gift to grandma or teachers.
Happy crafting! Caitlin.
Don't forget to enter our Anthropologie giveaway!