Since I was back in NY all of last month, I decided to tackle my room at my cousin's house that has been sitting there plain and basically empty since I moved out. It's just waiting for me to move back to NY for good! I pulled everything apart and (with the help of my cousin and our roomie) added some picture frame moulding and finished up this whole room done in under 48 hours!
I really wanted to do a feature wall behind the bed instead of making a headboard – although I do have a million headboard ideas too. Ha! And I think this picture frame moulding really added a lot of texture and warmth to the room. Plus the paint matches perfectly with my new duvet cover! I thrifted a pair of vintage chairs for $7 and decided to make them the nightstands. Found some affordable wall sconces and then painted them (I thought the black was a bit too dark for this space) and did the puck light trick so we didn't have to fuss with electrical stuff. Now I'm obsessed with that hack!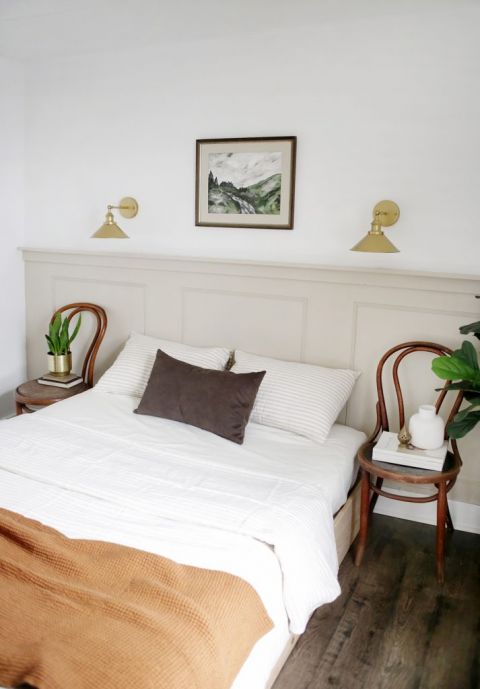 What you need:
decorative trim (length and number of boards will depend on how wide your wall is)
1″x3″ (length and number of boards will depend on how wide your wall is)
miter saw
level
tape measure
nail gun
wood filler
caulk
paint
Watch the video below for step by step instructions on how to get this look!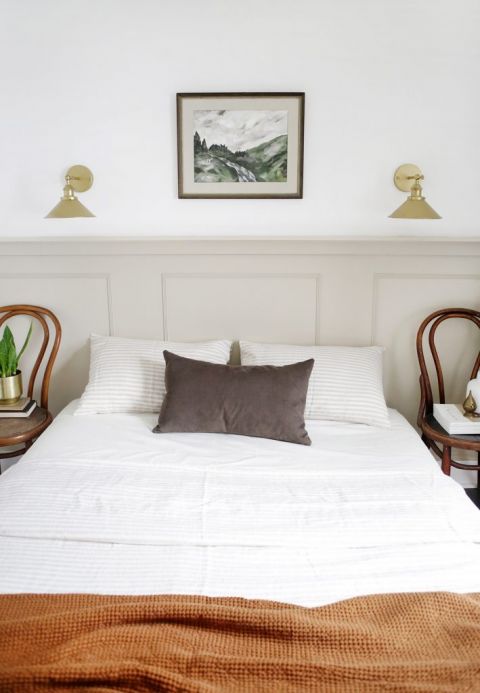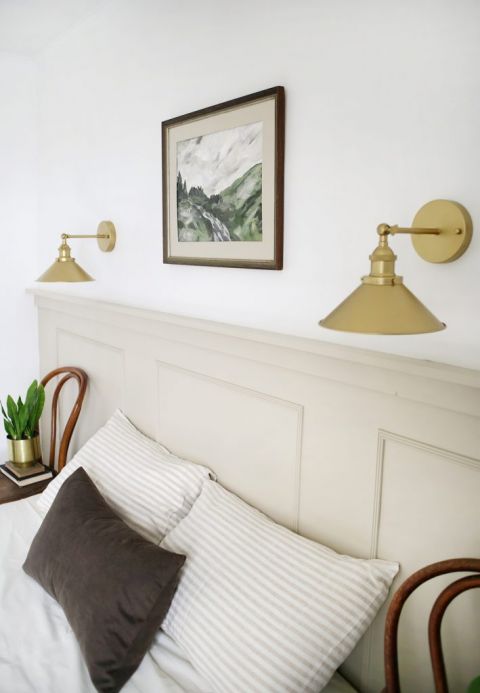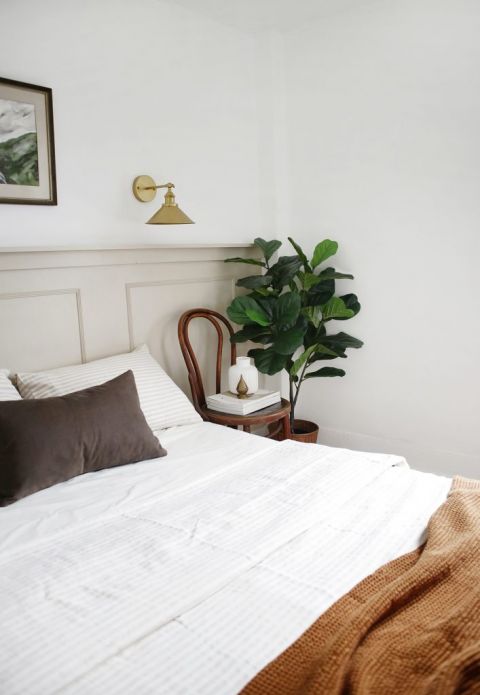 And a little before photo just to show how plain the space was. I had already moved the bed aside and the dresser out but it was pretty empty.