We were so excited to try to make our own perfumes last month and have been so patient waiting for them to be ready to use. We finally bottled them up and are a bit obsessed. I had been wanting to get a simple, woodsy scent for a while and these turned out perfectly! This is a great project to get a group of friends together and each of you can make your own batch of perfume!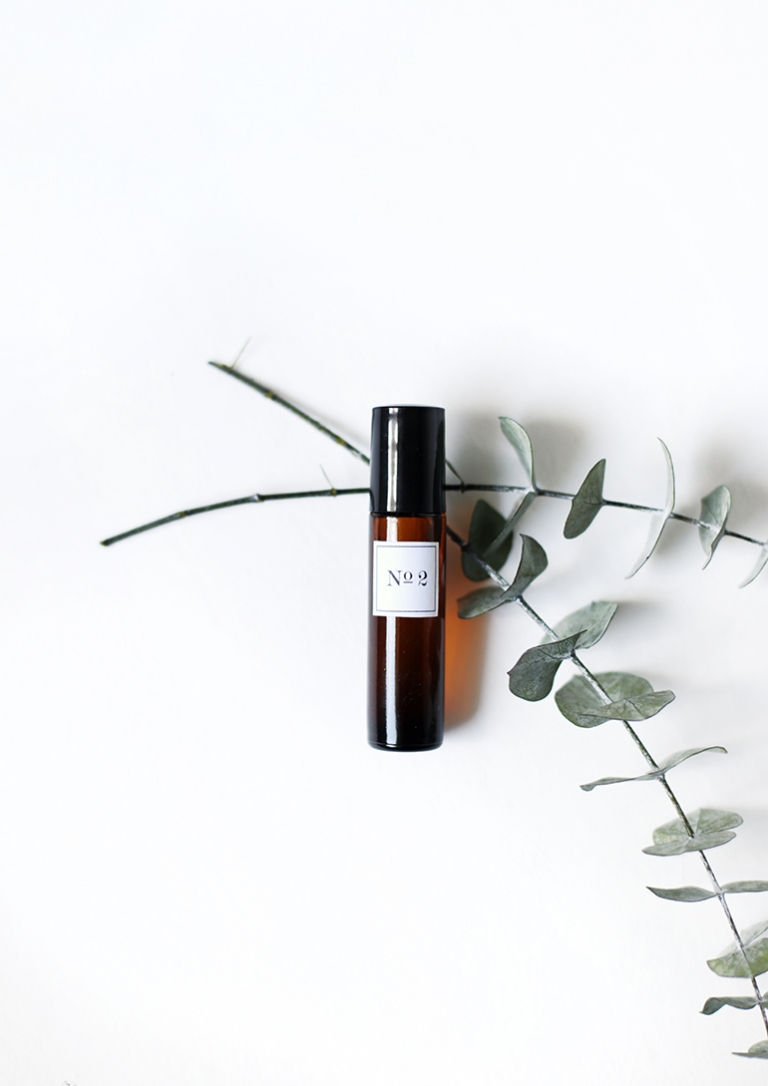 What you need:
-1/2 cup vodka (high-proof… try Everclear if you can find it)
-10-12 drop top essential oil
-6-8 drop middle essential oil
-3-5 drop base essential oil
-pint size mason jar
–amber roll-on perfume bottles
How to make it:
Mix the oils and vodka in a mason jar. (If you're making more than one scent, you may want to label the jars.) Store them in a dry, dark space for 4-6 weeks. Use dropper to transfer to an amber colored perfume bottle. Shake before use.
**It is important to always store mixture in dark glass or in an area where no light can reach it.

Here are a few of our favorite scents:
ONE
12 drops grapefruit
8 drops juniper
5 drops oakmoss
TWO
4 drops eucalyptus
8 drops grapefruit
6 drops juniper
4 drops oakmoss
2 drops cedar
THREE
12 drops eucalyptus
6 drops rosemary
5 drops cedarwood
You can also check out this site to help figure out top/middle/base fragrances. If you're curious about the essentials oils we use, you can learn more here.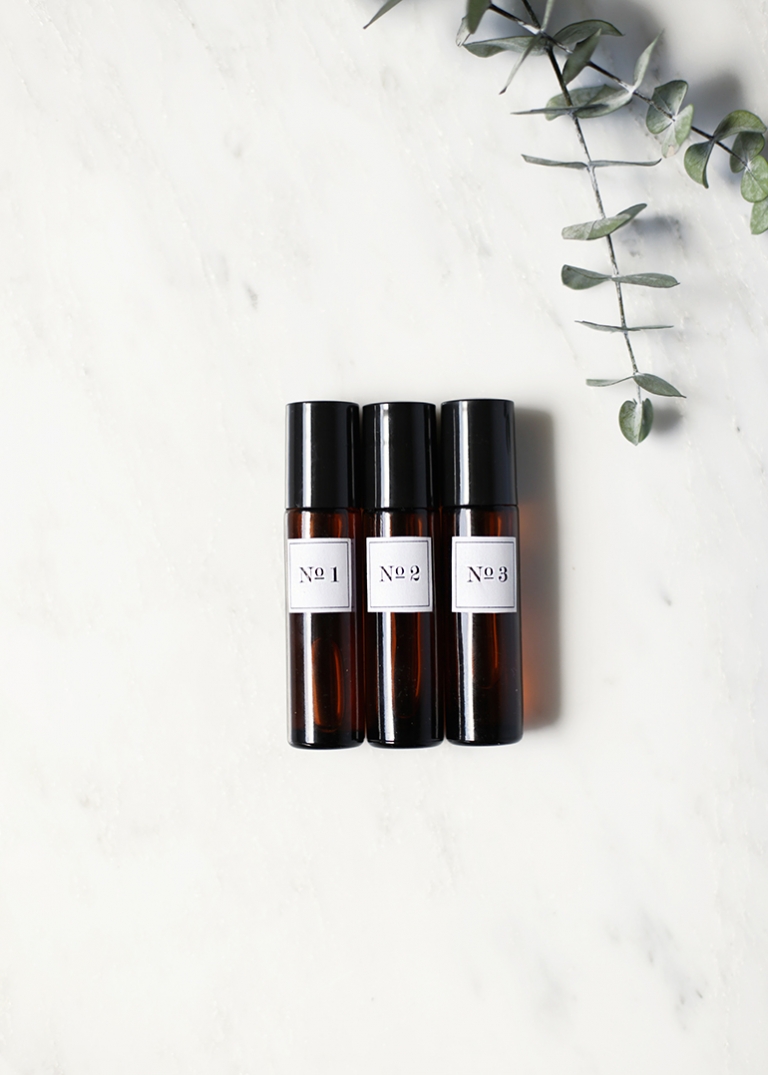 xo. Caitlin