Sharing one of the last projects from my brother's bathroom makeover today! It's a mini version of this project that I shared a few years ago in my cousin's room. I'm kind of glad to still be working through these projects as some other bigger projects are being put on pause with the quarantine going on. And if you do any woodworking projects, you probably already have scraps that you could use to make this without leaving your house!
This project is super easy and made a big difference in the room. Before the makeover there was literally THREE different towel racks/hooks in this tiny bathroom! And none of them matched. 🤦‍♀️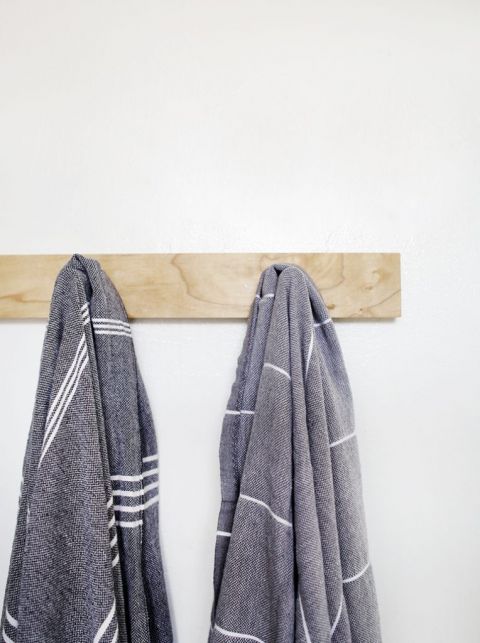 What you need:
24″ length of 1″x3″ wood
three 3″ long 3/4″ round dowel pieces
tape measure
pencil
drywall anchors
Follow the video below for steps on how to put this together!