I've been wanting to try more natural dye since trying avocados last year and LOVING how it turned out! (It's still one of the coolest techniques ever! And a great use of scraps for the avocado lovers.) So here we are with some natural dyed linen napkins – perfect for this year's tablescape.
I had some extra white linen around but wanted to give it a warmer orange/brown-ish tone so that it would be a better fit with my Thanksgiving decor! So I started off by doing a little research and decided to try a bit of paprika with some brown onion skins. They said that should give me a nice orangey/brown. You can't quite tell in the photos but they're a great light shade of a rusty brown tone and they dyed slightly unevenly just enough to give the fabric a bit of extra texture! Just delicious! I want to try it again using soy milk like with the avocado dyed blanket. You could also just use any mordant for a deeper color if that's what you're looking for.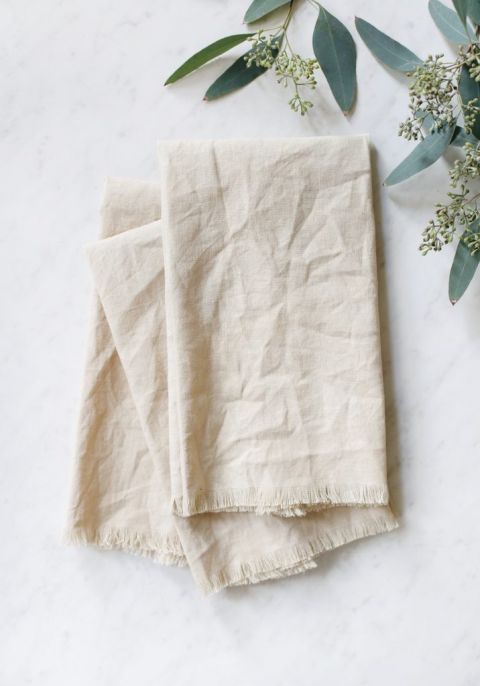 What you need to make natural dyed linen napkins:
linen
large sauce pan or stock pot
paprika
onion skins
iron
sewing machine
Follow the step by step instructions in the video below!