Over the last year or so I've started making a few of my own
beauty
products and I've been loving it! My lastest favorite homemade project has been lip balm! It's incredibly easy to make and once you break down the cost per container, lots cheaper than what I had been buying. Plus you get to customize the scents to your liking! As we're finally starting to have some colder weather coming around, and with that, maybe some chapped lips, I thought this would be the perfect time to share this simple DIY. Plus, you can quickly make a bunch and with the holidays coming, they make perfect gifts to give!
The lip balm can be made without adding essential oils, but that's what adds the scent (as well as some extra nourshing perks with some of the oils used, like Lavender). Beauty products are one of my favorite ways to use essential oils, and you can read more about which kind I use
here
. Use whatever you like – just be sure to use high quality oils and do your research on them! We tried out a few different scent combinations (listed below) – Lavender Mint is Caitlin's favorite and Orange Mint is mine.
A few other tips to share from my experience making this: the consisitency seems to turn out best when it's heated slower. I made a few batches and if I used a warm bowl and the oil, butter & wax heated quickly, I didn't like the consistency of the lip balm as much. Also, you just need to use a 1:1:1 ratio for the coconut oil, shea butter and beeswax – using 1 teaspoon of each will yield about 1 tin container. Use around 2 tablespoons of each to make a batch of 10-12. The amount of oil used will depend on how big a batch you are making – use 2-3 drops per teaspoon of the other ingredients.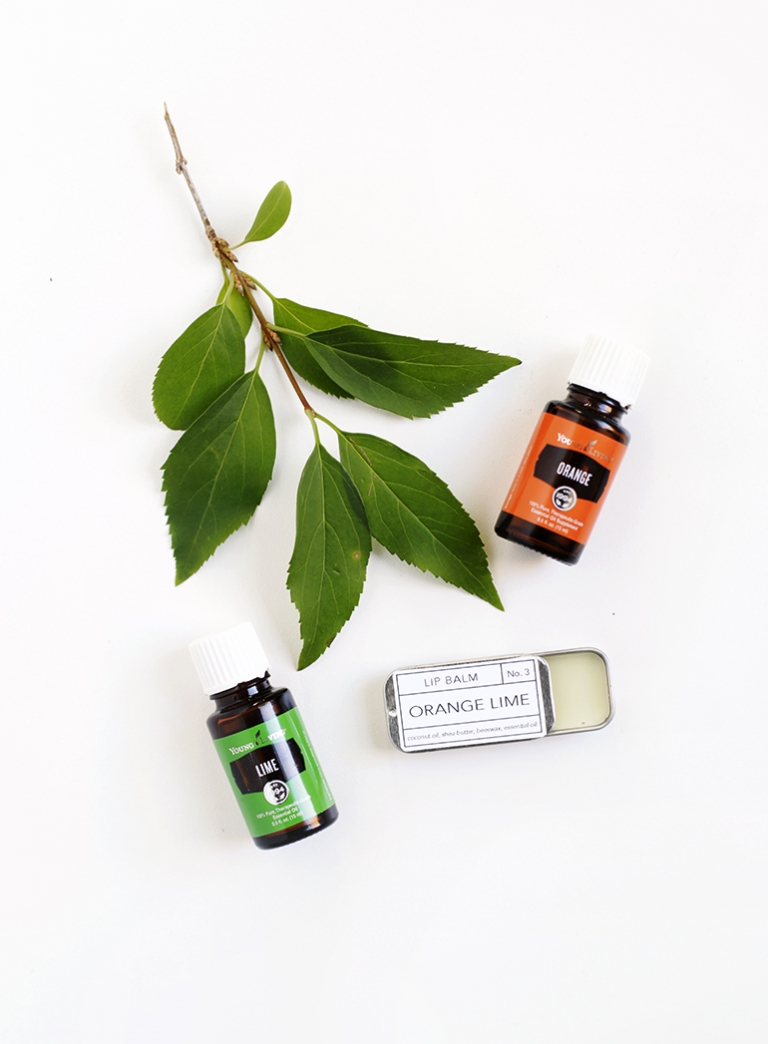 DIY Lip Balm
1 part coconut oil
1 part raw, unrefined shea butter
1 part beeswax pastilles (pellets)
essential oils
slider top tin containers
Place the coconut oil, shea butter and beeswax in a small glass bowl. (Read above for specifics on how much to use of each). Set the bowl over a pan of simmering water and stir until all are melted. Remove the pan from heat, but keep the bowl over the pan – the mixture will start to harden quickly, so keep it warm. Add in a couple drops of oil and stir. (You can dip your finger in the mixture, let it cool for a few seconds and check the scent to see if you'd like to add more oils). Use a pipette or dropper and fill tins. Allow to cool for about 1 hour or until firm.
Oil Scent Ideas:
Lavender Mint
Peppermint
Orange Lime
Grapefruit
Orange Mint

Sponsored by Papermart. All ideas, thoughts and opinions expressed are our own. Thanks for supporting the brands that keep us bringing fun, new content to you!