Father's Day is just a few days away! I'm sure most of you are racking your brain trying to think of a sweet gift for the fathers in your life. I know I am! This DIY came to mind the other day and I thought it would make a great gift for all the dads out there! Simple and cute enough for me to enjoy making and practical enough that my dad would actually use it! 😉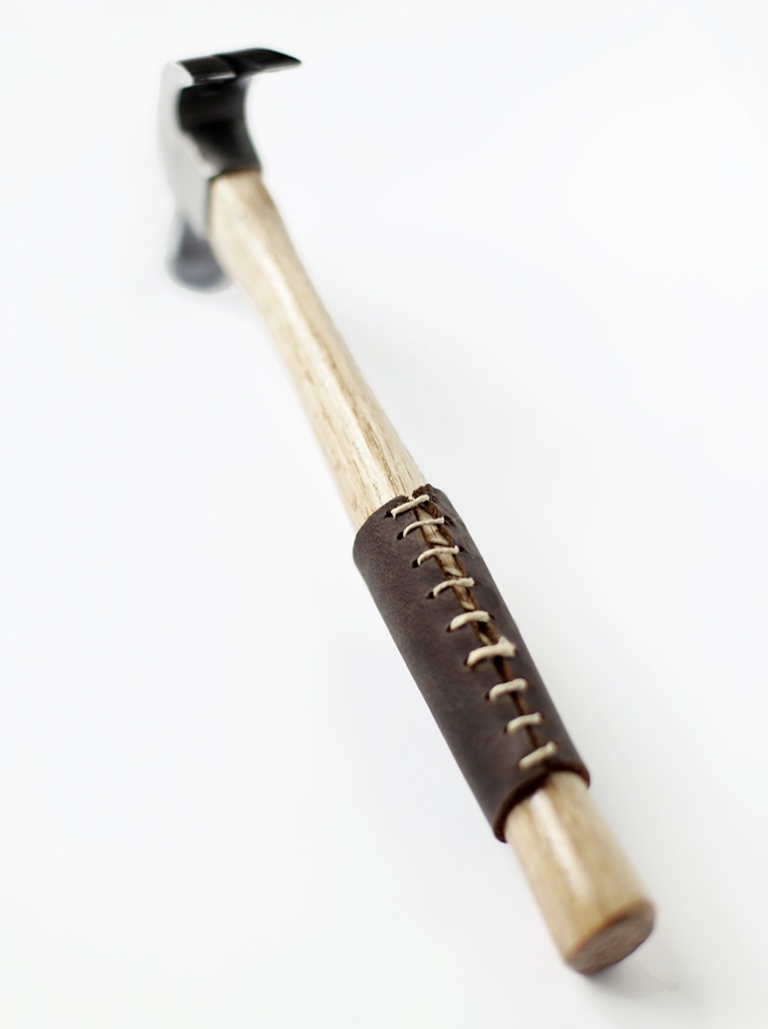 What you need:
-Hammer
-Leather
-Scissors
–Leather Hole Punch

-Cord or Jute
-Embroidery Needle
How to make it:
-Cut a piece of leather 4″x3.5″. (This size will need to change depending on the hammer you buy – measure to make sure this will be large enough.)
-Use the leather punch to punch evenly spaced holes along the 3.5″ sides.
-Cut a 2′ length of cord and tie a knot in one end. Trim of extra string and put through one of the holes so the knot is on the backside of the leather.
-Use embroidery needle if needed to lace thread through the holes.
-Tie off end once it is laced up and trim extra string.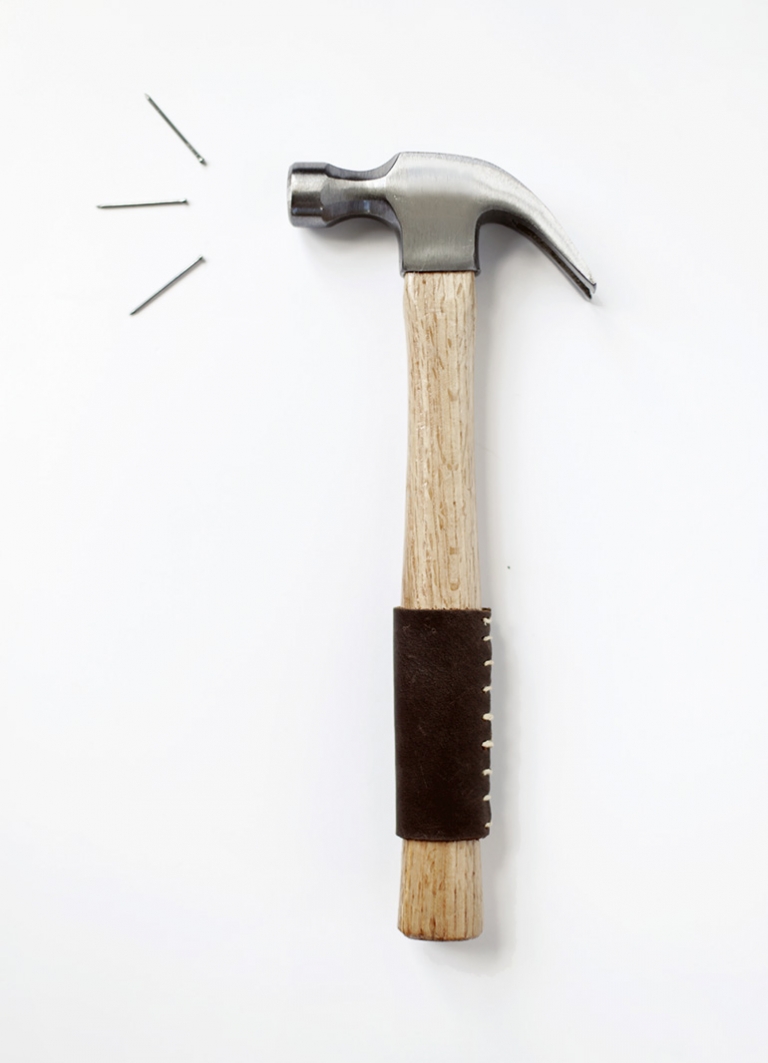 A couple other Father's Day gift options: leather wallet or a leather sketchbook.
xo. Caitlin
P.S. Today is the last day to enter our BEPART Giveaway!