This bread is one of my favorite quick, light lunches. Or a perfect afternoon snack! And now that summer is here and our gardens (and by our, I mean my mom's! 😉 ) will soon be brimming with tomatoes – it's the perfect recipe to enjoy all summer long!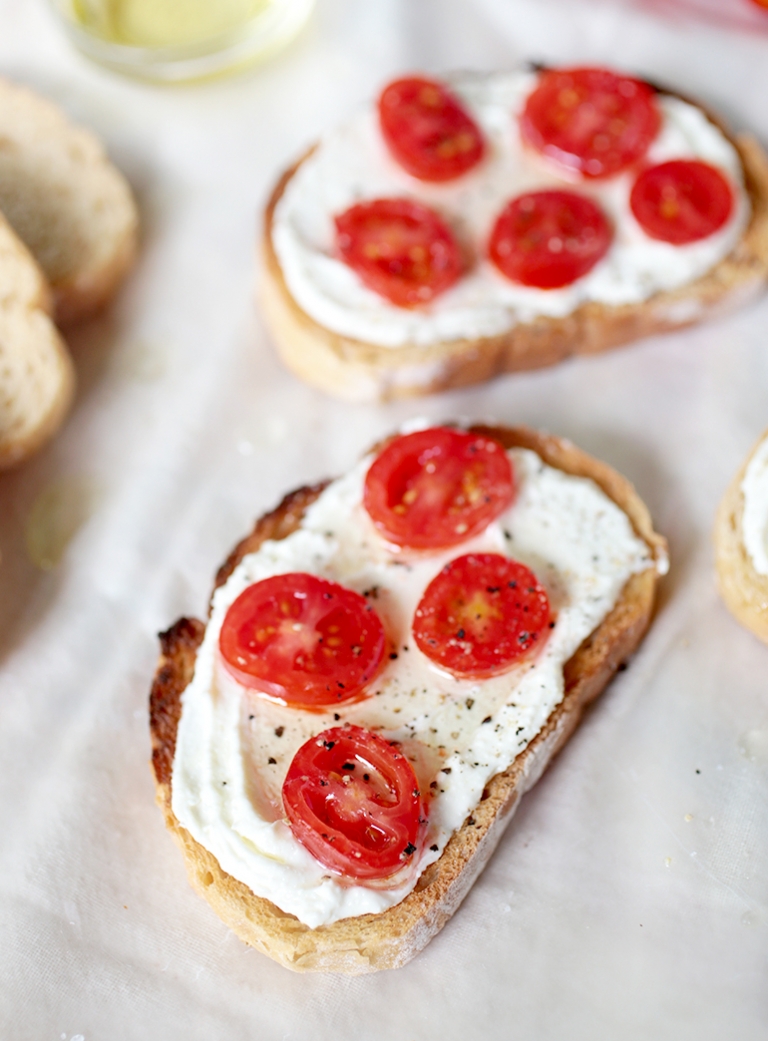 If you haven't had a chance to try whipped feta, you must do so immediately! It's heavenly – smooth and creamy and so delicious! It's also perfect to use as a dip for pita bread, crackers, and veggies! If you're going to use it as a dip, I would add in an extra teaspoon of olive oil and some salt & pepper while whipping it.  (For the bread, I like to add it on top, so I don't put it in the whipped feta).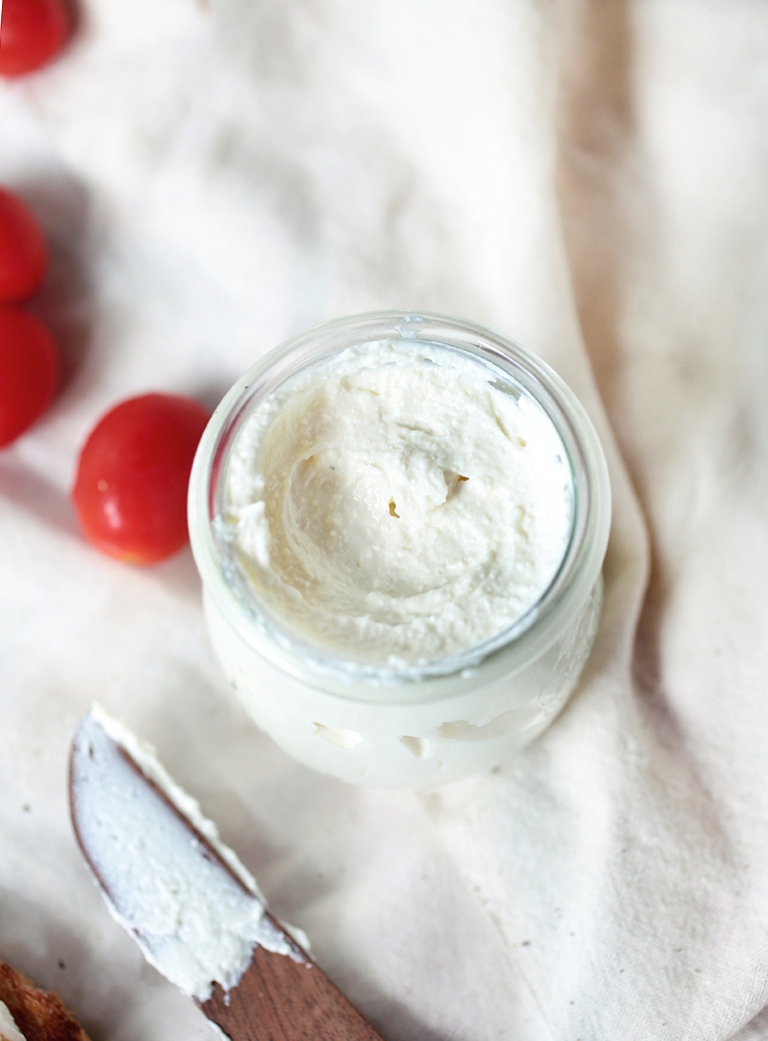 Whipped Feta and Tomato Bread
8 oz crumbled feta
3 oz cream cheese, softened
2 teaspoons olive oil
bread, toasted
tomatoes, sliced
olive oil
salt & pepper to taste
In a food processor, whip together feta, cream cheese and olive oil. Blend until smooth and creamy, about 3-5 minutes, scraping the sides of the bowl as needed.
Spread whipped feta on toasted bread. Top with sliced tomatoes, drizzle with olive oil and add salt & pepper to taste.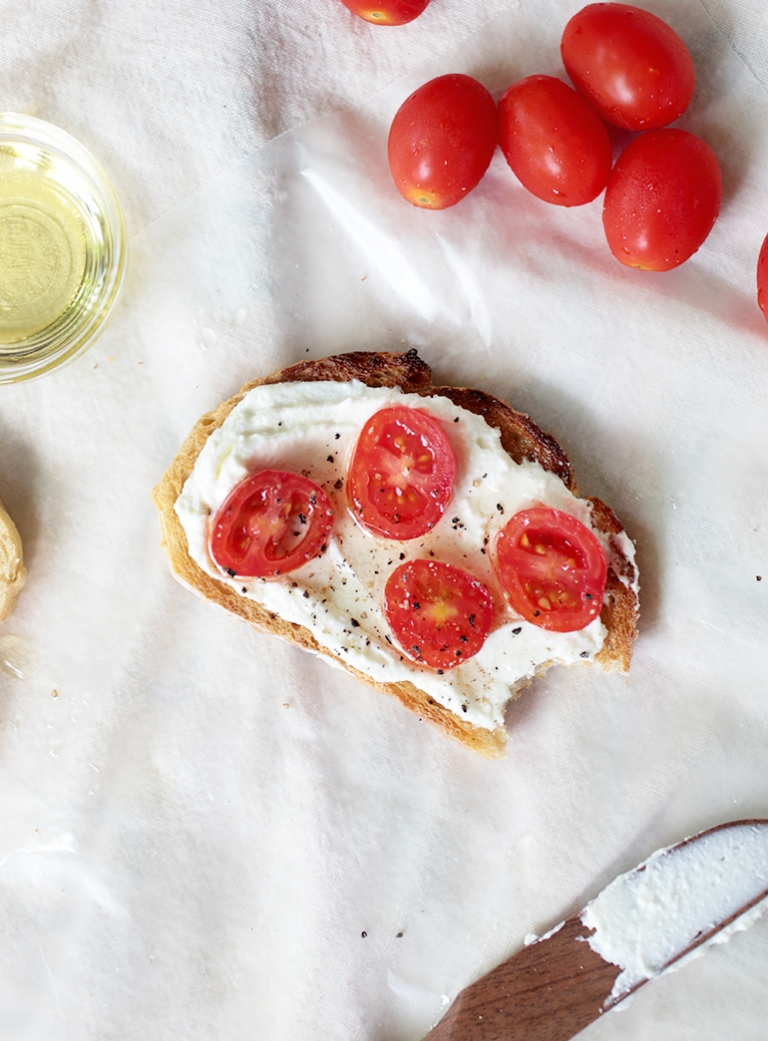 Happy weekend!
-Manda