Bringing some more floral inspiration to you today! Last week we shared a DIY Floral Chandelier and some delicious Floral Strawberry Tarts and today's simple and easy project makes for a really fun statement wall and photo backdrop for your gatherings. We decided to do a mix of different greenery mats for our wall, which we picked up at Michaels, but you could also use floral mats which would be really pretty. Then it's just as simple as putting up some hooks and hanging the mats. Set out some fun props and let the selfies begin! You can also set out an instax camera and your guests can take home pictures; put a photo album out as well and guests can leave you some fun photos for a keepsake of the event.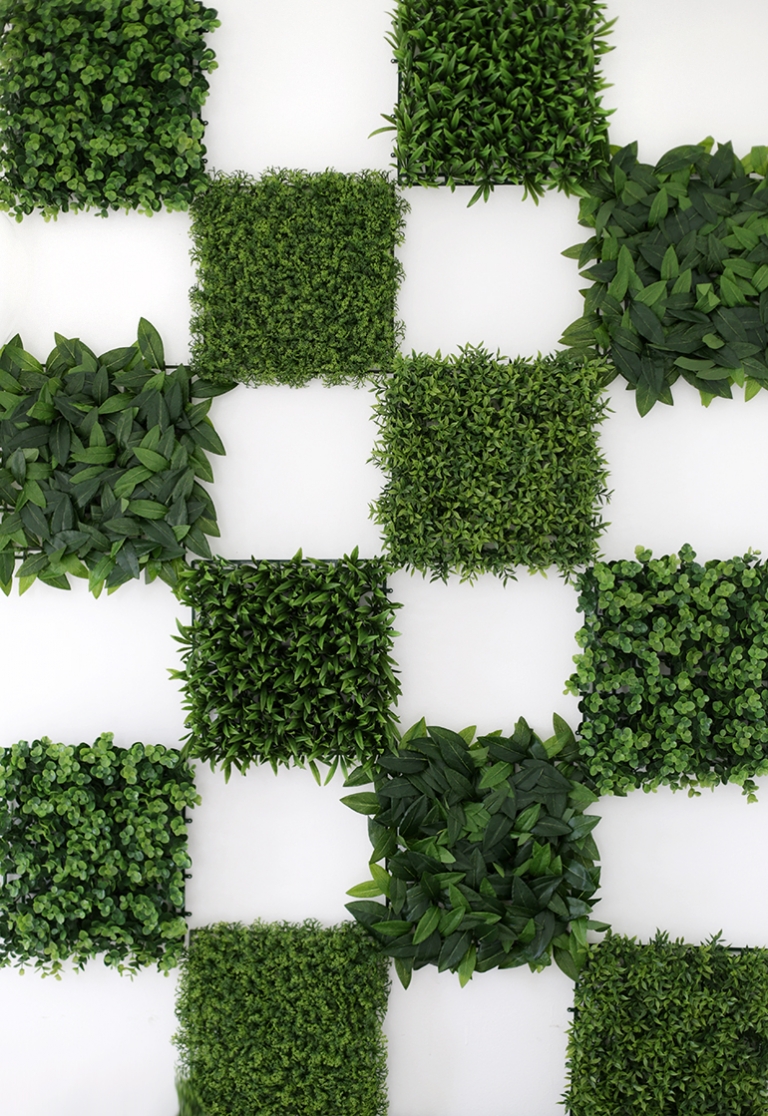 Materials:
greenery mats (we found ours at Michaels)
command mini hooks
measuring tape
Directions: Decide on the pattern that you'll want for your space. If needed, use a measuring tape to measure and mark the spacing for the command hooks. Place command hooks on wall and hang your mats!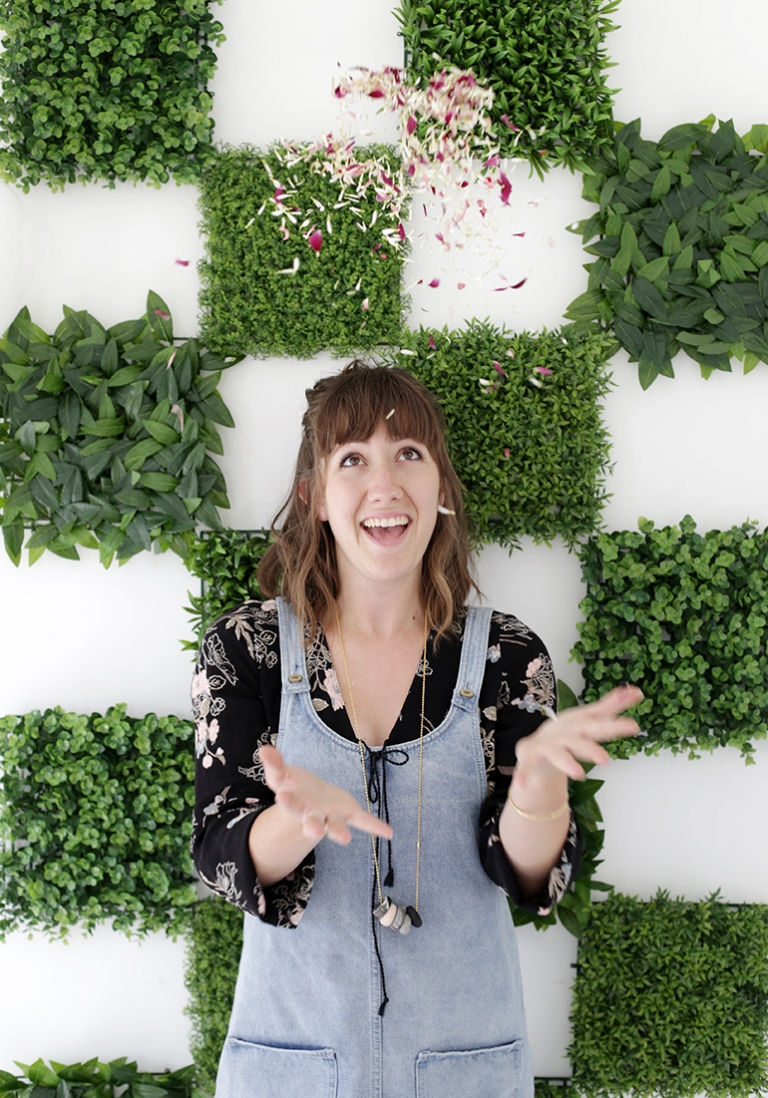 If you're looking for more ideas for spring & summer gatherings you can find more of our posts here or on Pinterest!