With summer quickly approaching (soo looking forward to more sunshine & warmth around here!) and all the bridal showers & weddings that will be happening, we thought we'd share some inspiration for any summer gatherings you might have coming up! This month's
Michaels Makers
challenge was all about summer fun with an emphasis on floral, so we partnered with them to put together a floral inspired mini gathering, and we have some fun DIYs and recipes that we'll be sharing from that over the next couple weeks. Today's was a favorite – this floral chandelier is the perfect statement piece for a get together. And while we love using fresh flowers when we can, for things that we want to be able to use multiple times, or make ahead and have it last for more than a day or so, faux is the way to go!
Materials:
– florals & greenery
– wire wreath frame
– floral wire
– wire cutters
– fishing line or clear string
– scissors
– jump ring

Directions: Attach flowers to wire frame. We did this by weaving some of the longer stemmed flowers through the frame to create a base. Then we attached smaller stems by twisting them around the frame or using floral wire to attach them to the frame. Use wire cutters to trim stems as needed. Attach fishing line to 4 corners of frame, make sure to keep the chandelier level and tie the 4 strings together. Knot the string securely around jump ring.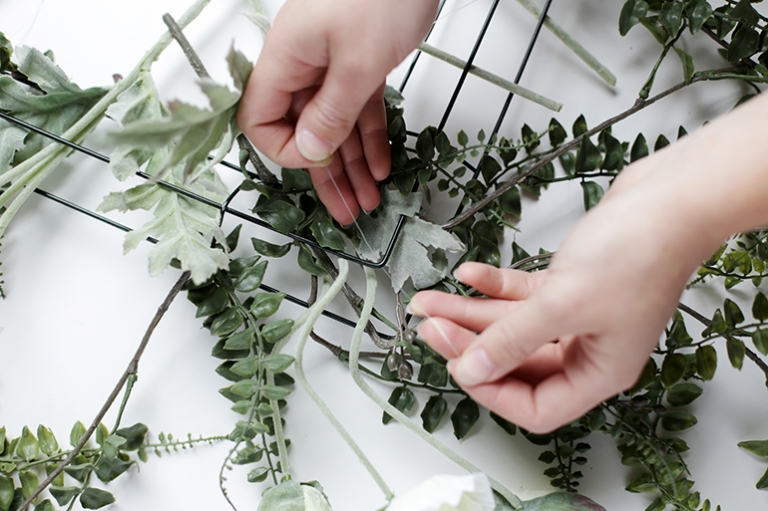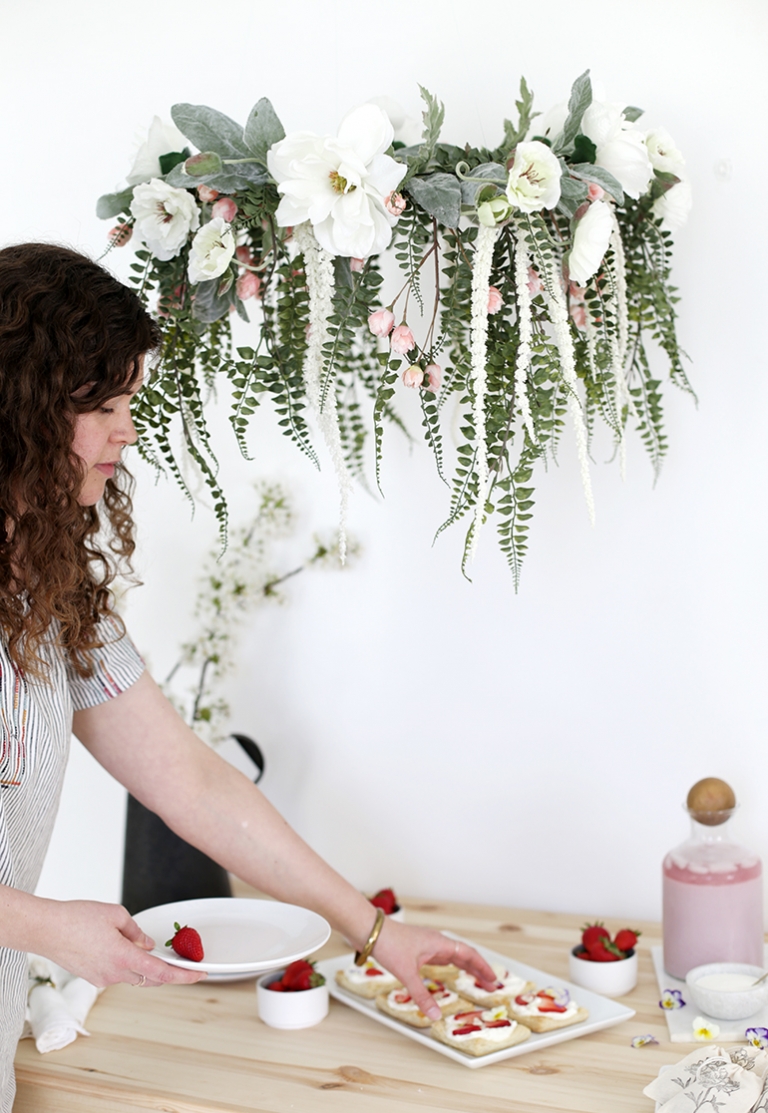 Looking for more inspiration? You can see the rest of the Michaels Makers' summer fun project ideas here or visit Michaels' blog, The Glue String.