There's something so satisfying about a simple, quick project that helps make your space a little more organized and look a whole lot better. Such as these hanging cork boards. They're a fun statement piece for your walls, and they're going to help you be a little more organized and on top of things. Maybe. And cork is such a fun material to work with – easy to cut and turn into basically whatever shape & design you like (we've made
cork drums
&
gift tags
way back in the day). So whether you or your kids are headed back to school (or already started like most of the country – not us, we're rocking this last week of summer vaca!), or getting settled into your dorm room, or maybe you're just updating your office space, these fun, simple hanging cork boards are what your walls need. And you can hang one by the door for keys or in the closet for organizing necklaces & bracelets, so many uses!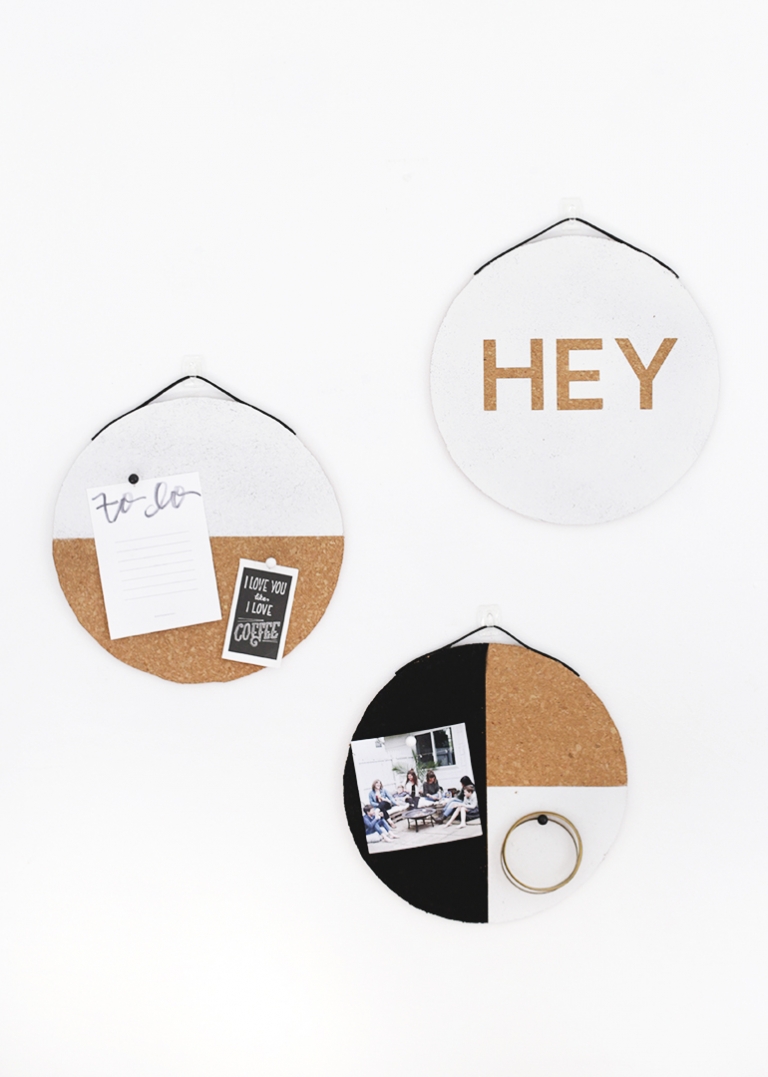 Materials:
– cork board squares
– circle template to trace (a large bowl will work)
– pencil
– X-acto knife
– spray paint
– letter stickers/painters tape
– leather lace
– hot glue
Directions: Trace a large circle onto the cork board. Cut out circle with X-acto knife. Place sticker letters and/or painters tape on cork board. (If you're spraying smaller sections of the board, tape down a piece of paper over the section you don't want paint). Spray paint desired area of cork board, using 2-3 coats of paint and following directions on paint can. Once paint is dry, remove stickers/tape. Cut leather lace to desired length, and hot glue leather to edge of cork board, leaving a small section unglued so it creates a loop to hang the board from. Once glue is dry, hang boards and add your photos, notes and jewelry. See the video below to see the how-to process!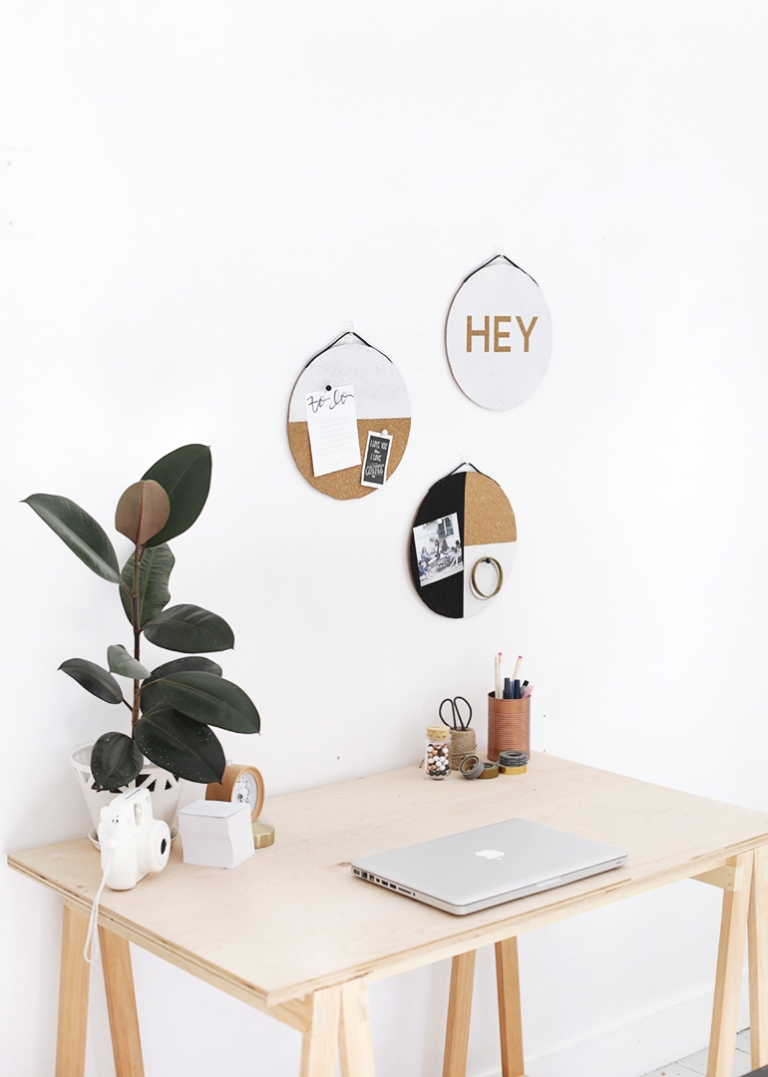 – Manda