Last month we started out summer vacation with a trip out to Colorado! Manda's stepson/Caitlin's brother lives out there and we were finally able to make a family trip out there to see him! Caitlin's been out there a couple times already, but it was my first trip and it's been one of my favorite places to visit! The most common thing out of my mouth for the entire trip was, "this is amazing!". I really couldn't get enough of the views! Seriously, just a drive to the grocery store gave you amazing views! And I think we've all entertained the idea, more than once, of moving out there and joining Zac. We were in the north central part of the state – the Arapaho Forest area (Summit County) and the mountains are just gorgeous! Plus the endless places to hike and explore is just so appealing to our adventurous hearts! So we're finally sharing some of our favorite photos from the trip as well as a list of some of the places we visited and ate at – find that below. (Although our eating list is rather short, as we spent a lot of time out adventuring and consuming pb&j's on the way. It's also an adventure in and of itself to eat out with three little boys, so less = no stress when traveling with them – haa!)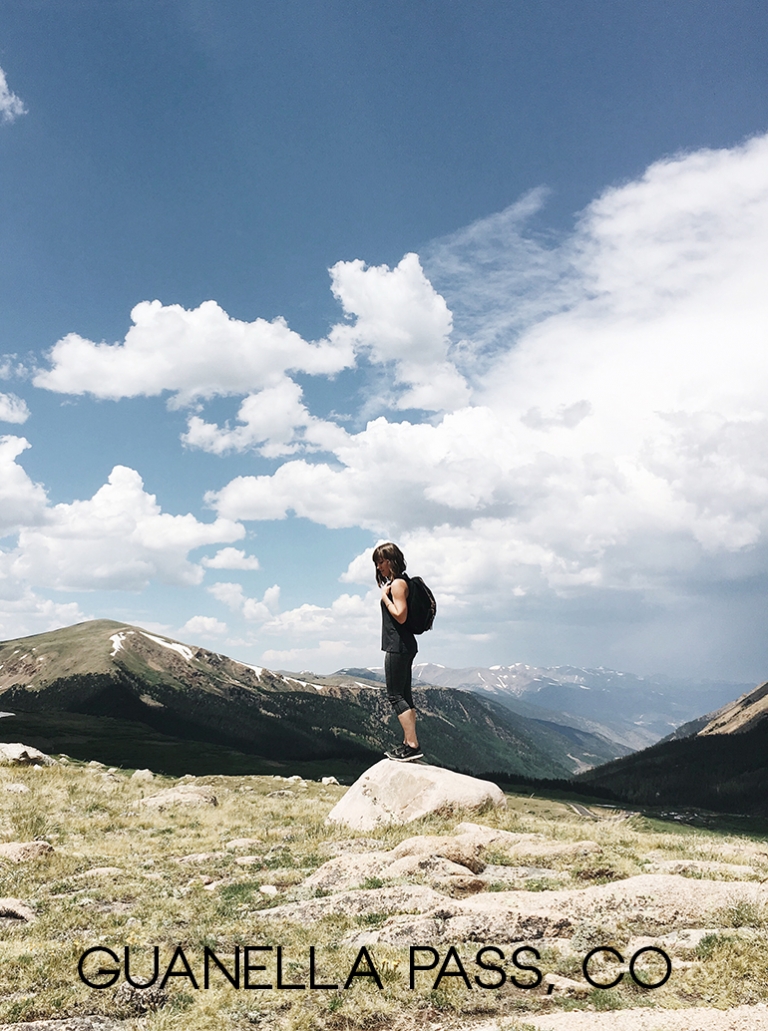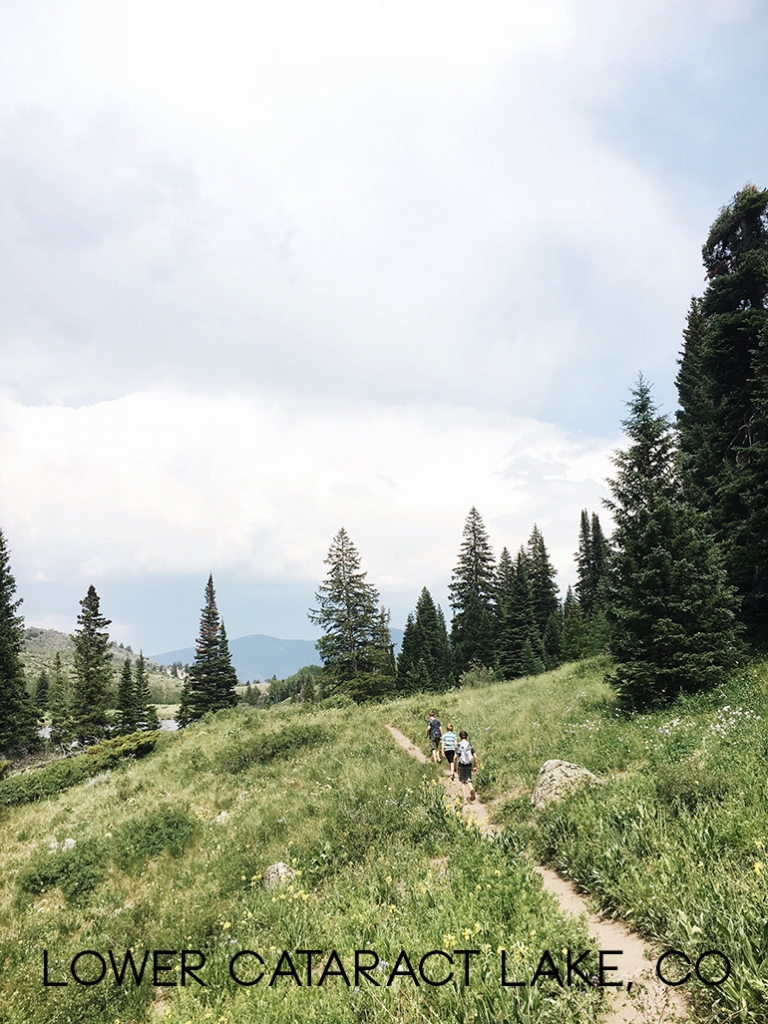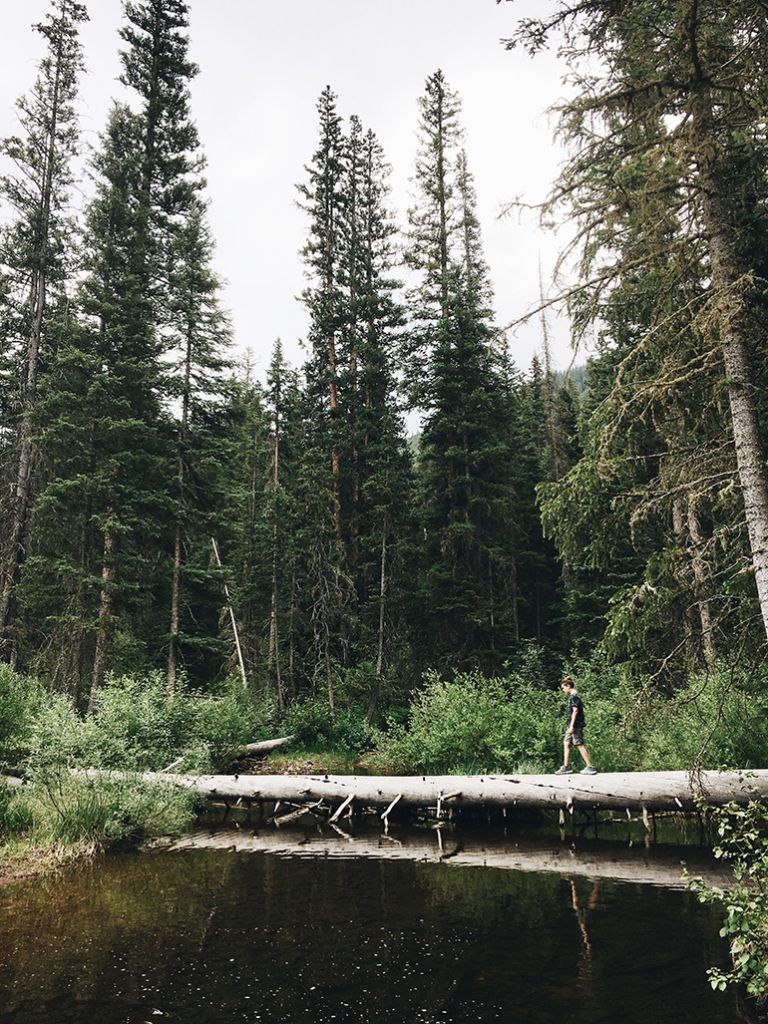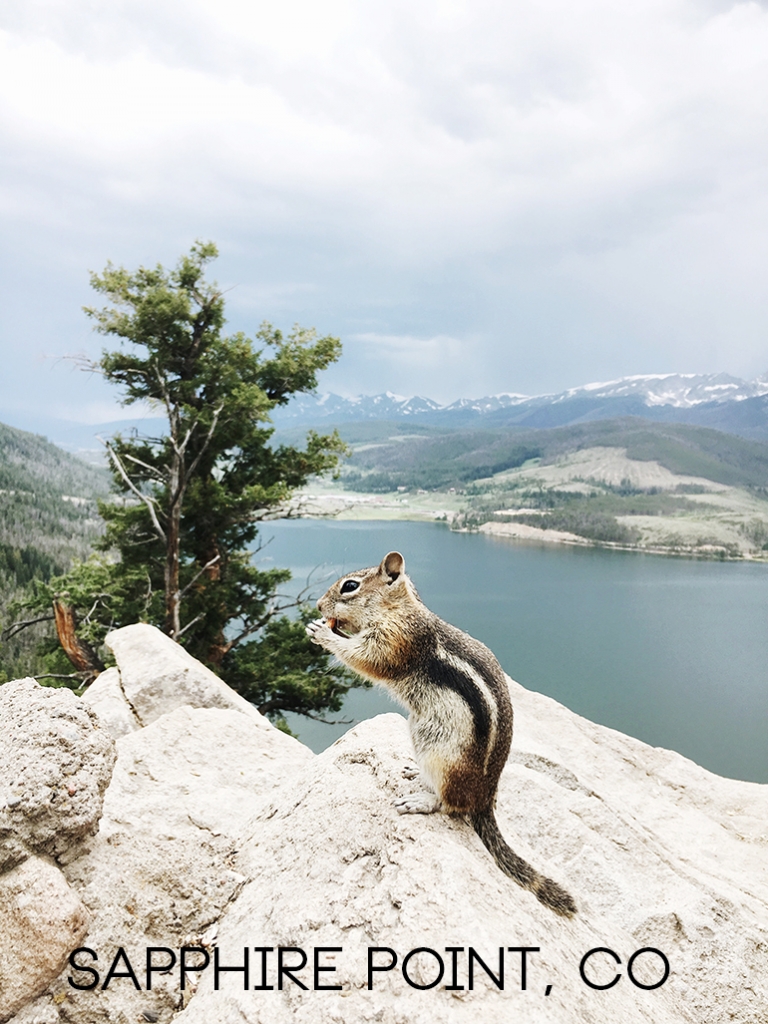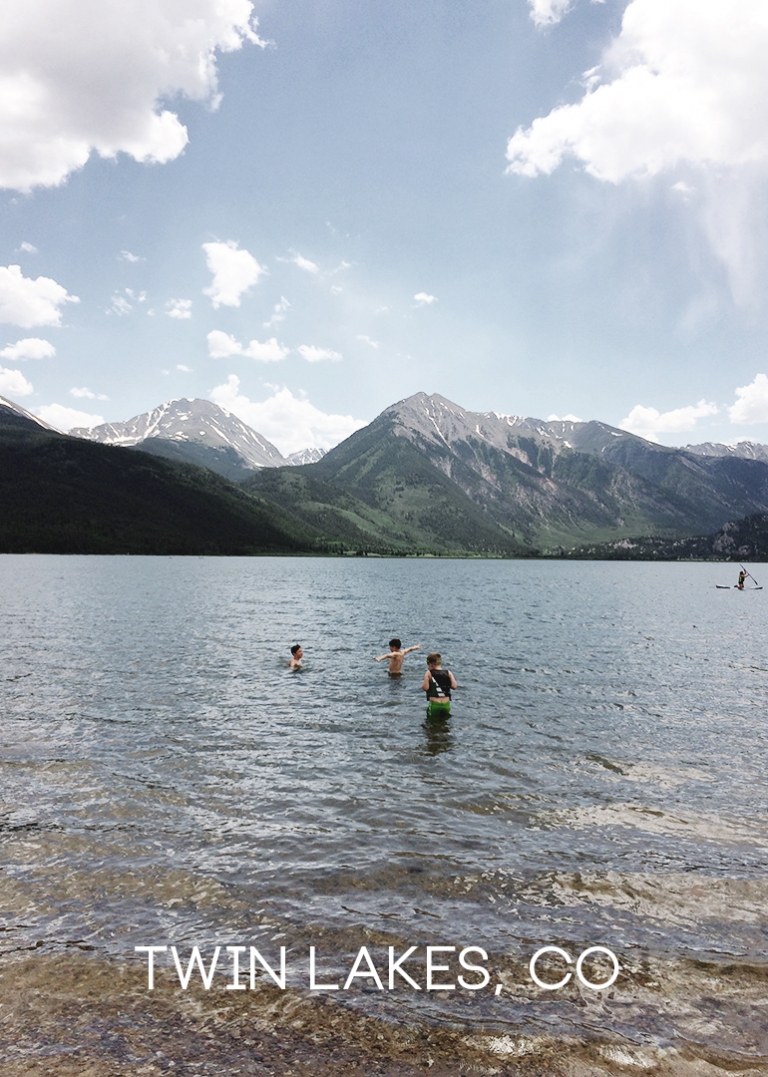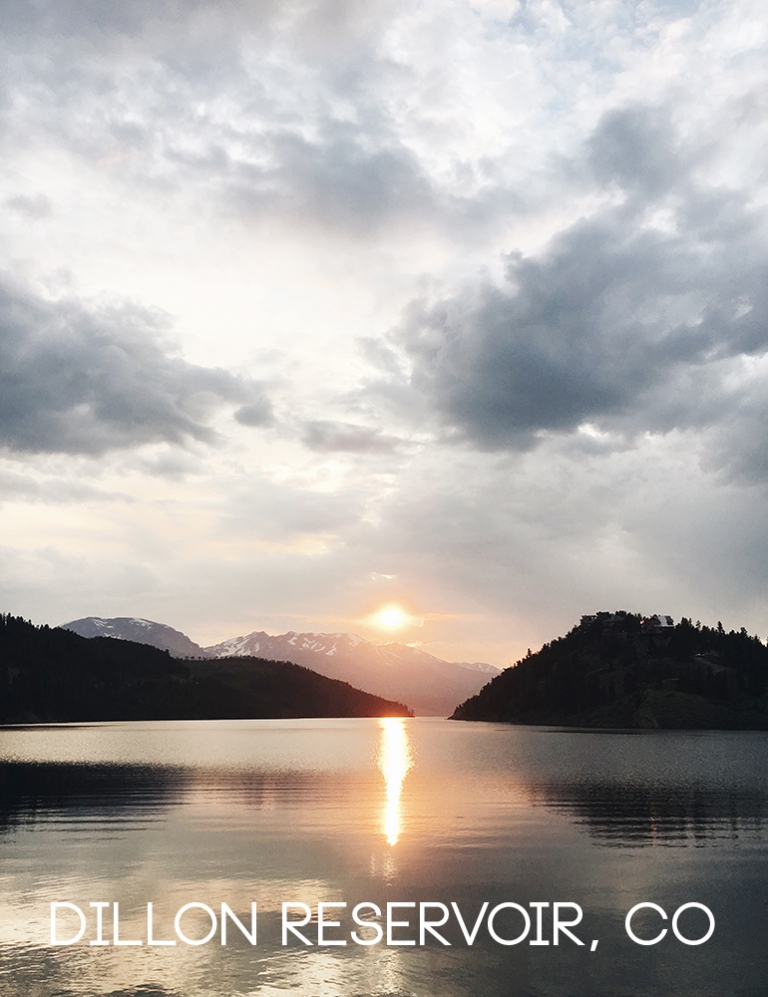 Visit:
Guanella Pass
– There's a few hikes you can choose at this location, we chose a shorter, easier hike because we were coming straight from the airport (and living basically at sea level, we were out of breath very quickly.) We were pretty much blown away. Snow capped mountain for as far as you could see in every direction – couldn't help but start singing The Hills are Alive from The Sound of Music. Haha.
Lower Cataract Lake Loop Trail
– This was o verall a pretty flat, easy 2.5 mile round trip hike. You go through every type of scenery imaginable on this hike, aspen grove, field of wildflowers, pine grove, field of sagebrush, and at the halfway point there's a waterfall to explore! It's like 10 hikes in one – it was great! There was also some plant from the milkweed family that looks like a gigantic dandelion and Caitlin was pretty obsessed with it.
Radium Hot Springs
– Park at Mugrage Campground and you hike a short steep hill across the road then hike in for about 1 mile until you reach the Colorado River and then you have to climb down a steep trail to get to the hot spring. The springs are about 90° – so not really a HOT spring but still really relaxing and amazing to be right beside the Colorado River – which was freezing cold but Zac still jumped in.
Blue Lakes
– We parked up near the waterfall and there was mountain goats everywhere licking the salt off of the cars. It was amazing! They were so close to us – we tried to pet the little ones but they were too skittish. We wandered around the trail near the reservoir first and then headed back down to the previous parking lot by the main lake below the falls and had lunch.
Sapphire Point
– This was a .6 mile loop trail just a few minutes down the road from where we stayed. It's known for its very friendly chipmunks looking for a hand-out. Along the trail there are a bunch of tepees people had put together and the three boys loved playing in them (It even inspired them to create one in the woods behind our house when we got home.) Cait and Zac also came here to watch the sunrise and sunset a couple of times.
Twin Lakes
– We came here because it was one of the only places we could find that allowed swimming – and the boys were dead set on swimming. So we dipped into the freezing cold water for a bit and had a picnic on the beach. The mountains behind the lake were unreal!
Leadville National Fish Hatchery
– We stopped by here after one of our hikes and it ended up being closed by the time we got there so we weren't able to go inside. But there are a bunch of ponds around the property full of fish that were open. You can buy food from a little machine for a quarter and watch the fish go wild. A great (mostly) free activity for kids!
Dillon Reservoir
– This was right near where we were staying so we passed by on our way to almost everything. You're not allowed to swim here but they have kayaks and paddle boards to rent. We just opted for the free option of watching the sunsets here. Haha!
Montezuma
– A little mountain "ghost" town that people still live in that has many original buildings. It also happens to have a lot of marshy fields that are home to moose – Manda went with Mike and they were able to see three bulls hanging out in a field together! We all went back the next night to try again and weren't as lucky.
Pass Lake at Loveland Pass
– We hiked around near Loveland Pass and loved the two smaller lakes off the side of the main Pass Lake. It started to rain while we were there and so we didn't stay for too long – but this would be a perfect place for an afternoon picnic and some exploring.
Mount Lincoln
– Caitlin, Zac, and Lincoln all hiked their first 14ers while we were there – and of course they had to choose Mount Lincoln for Lincoln's first big hike! This was a pretty intense climb – especially for the two who still weren't used to the altitude. But totally worth it! A completely clear day – you could see for miles & miles!
Breckenridge Gondola
– We ended our trip with a free ride on the gondola in Breckenridge. The boys felt like they were in Star Wars.
Eat:
Blue Moon Bakery – great sandwiches & desserts
Mountain Top Cookie Shop – cookie sandwiches
Daylight Donuts – amazing assortment of donuts
And a some little video clips we put together from our trip: