Sponsored by Amazon. All ideas, thoughts and opinions expressed are our own. Thanks for supporting the brands that keep us bringing fun, new content to you!

We're just days away from school starting up here (I'll be honest – really looking forward to that! 😉). For the last week or so, it's been a mix of trying to squeeze in all the last minute summer adventures and at the same time, getting the boys focused on and ready for school to start. Today we're sharing what we've been doing to get in the back to school mindset. Getting more into a routine – earlier bedtime, waking up at a consistent time, taking showers regularly (ha!), being a little more consistent with our schedule – are all things we've been doing to get ready to transition from summer days to school days. We also thought we'd get a study space ready and set up for the boys to use. We've been slowly working on the boys room over the last few months – hoping to share a full tour, along with lots of projects from the space, next month. So this little space is a sneak peak into what's coming! Lincoln has been begging for a desk and spot to claim as his own for a while, so he's really excited about the new desk and set up. He's also really been into making lists recently, mostly reminders to himself – even though he has the best memory ever! So we thought adding this hanging paper roll into the boys work space would be something they would love to have. It's simple & easy to make and something we've all loved using!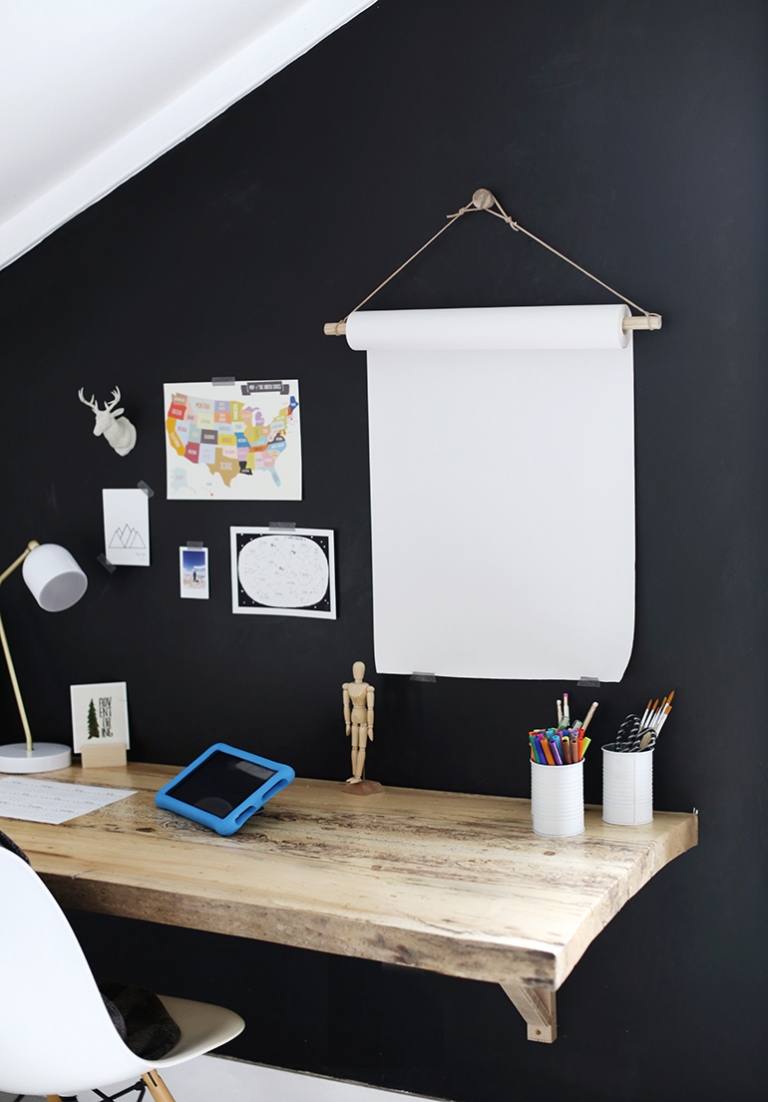 Materials:
-paper roll
-dowel
-leather lace
-knob
-dowel screw
-drill with 3/16" bit
-pliers
Directions: Drill a hole into the back of the knob, making sure the hole in the back of the knob is the right size for the screw; it should be a little bit smaller than the outside of the threads, if it is too small it might split the knob when you tighten it. Find the location on the wall where you would like the knob to be. Pre-drill a small hole to start the screw into the wall; use pliers to tighten the screw into the wall, making sure it sticks out less than the knob. Screw on the knob. Cut your dowel to length; making sure it's a couple extra inches longer than the paper roll on each end for the leather lace to attach to. Measure the distance you'd like the paper roll to hang down from the knob, and cut two pieces of leather lace to length, leaving a little extra to tie a loop on one end and tie around the dowel on the other. Tie the leather lace around each end of the dowel. Tie loops on the other of the leather lace, making sure the loops can fit over your knob. Slide on your paper roll and slip the loops over the knob and hang your roll. To change the roll, just slip off the loops and slide the rolls off/on. We use pieces of tape at the end of our roll to keep the paper from rolling up.


For the kids study space, we kept things simple, so as not to create too many distractions, but still fun and kid-friendly for them. We like to use a mix of things they use and need, with a few just-for-fun prints and knick knacks. Since we've gotten the desk put up (and yes, there will be a DIY coming for this desk), this has been the new hot spot in our house for the boys to be. We're hoping they find it just as relaxing and fun when it's time to use it for homework! One of the ways we encourage our boys to get their work done, is our house rule of homework/chores before screen time. When Amazon asked us if we'd like to try out the Fire HD 8 Kids Edition tablet, I thought it'd be great in helping with our back-to-school mindset.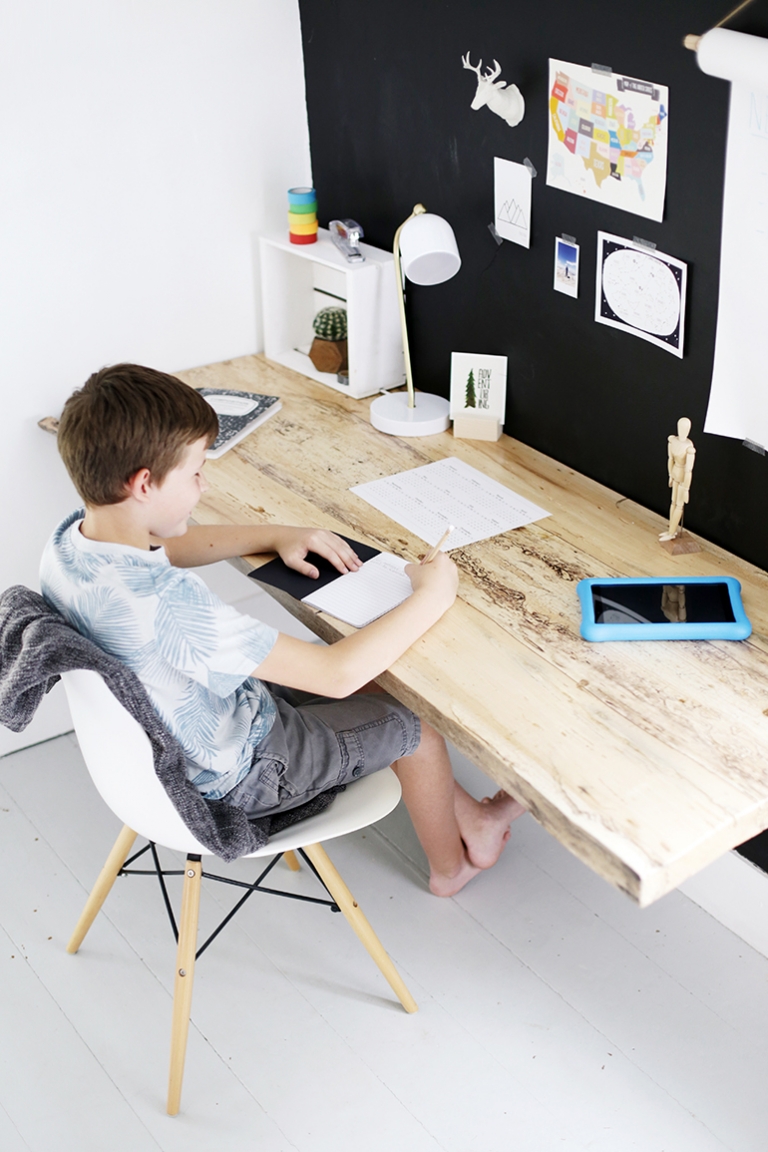 The Fire HD 8 Kids Edition tablet comes with a year of Amazon FreeTime Unlimited, which has thousands of educational books, videos, apps and games available. It's great motivation for them to get that work done so they can earn their tablet time! The boys also have required reading time as part of their homework, so I'm loving all the books available. And I really can't say enough about the parental controls on it, I think every electronic device that kids use should be set up this way! With the Parent Dashboard, I can keep track of what the boys are viewing and set educational goals and screen time limits. Features like Discussion Cards, Learn First and Bedtime are really helpful for transitioning into school routines, making early evenings a little easier. And as a mom of boys, the 2 year worry-free guarantee and kid-proof case are a life-saver – boys can be soo rough on things!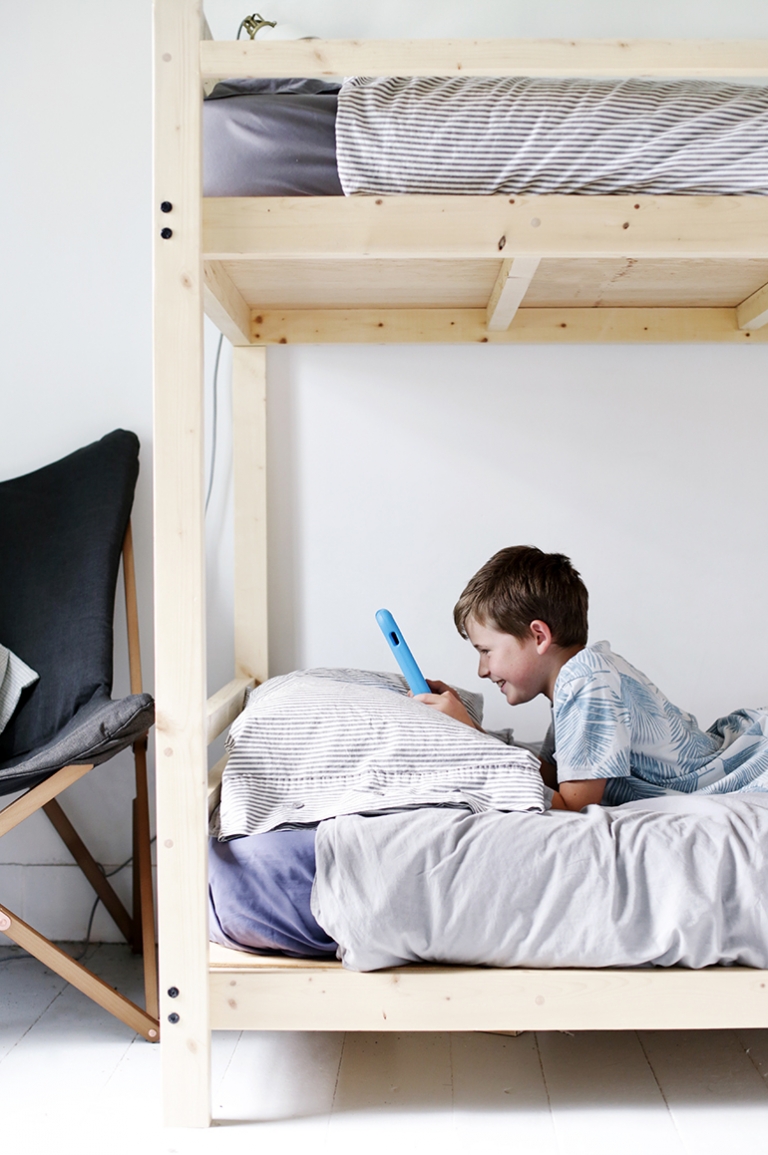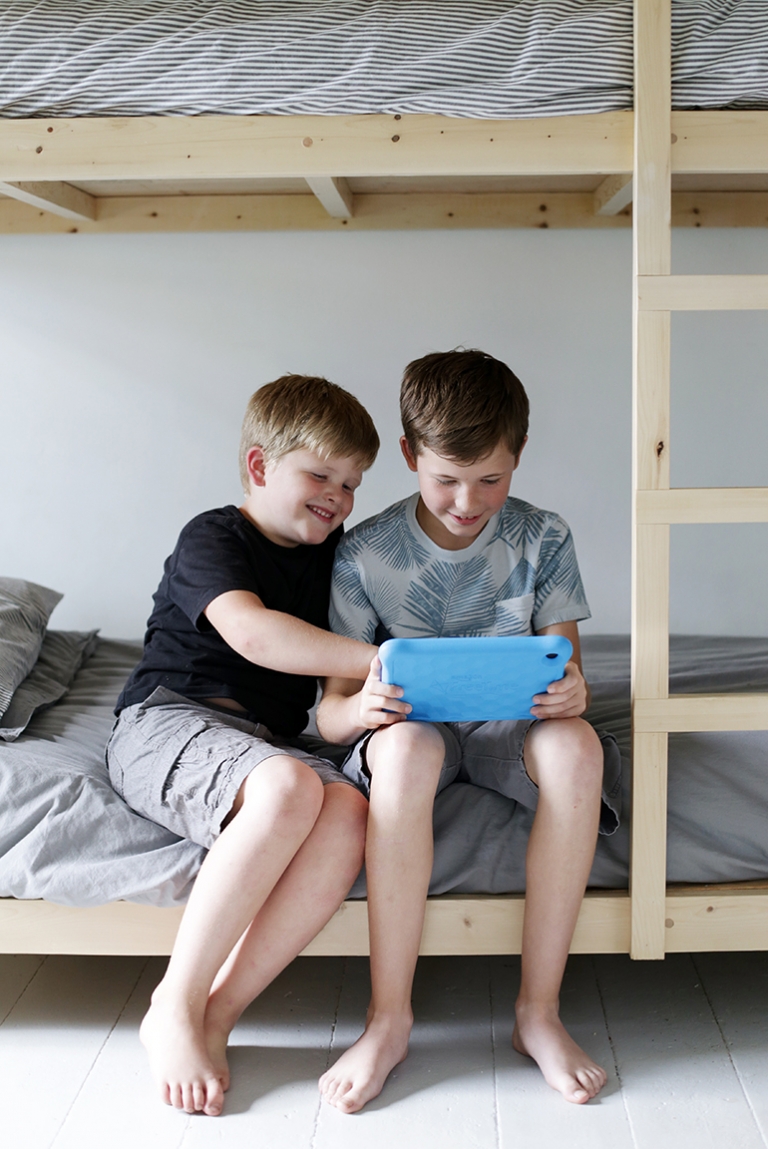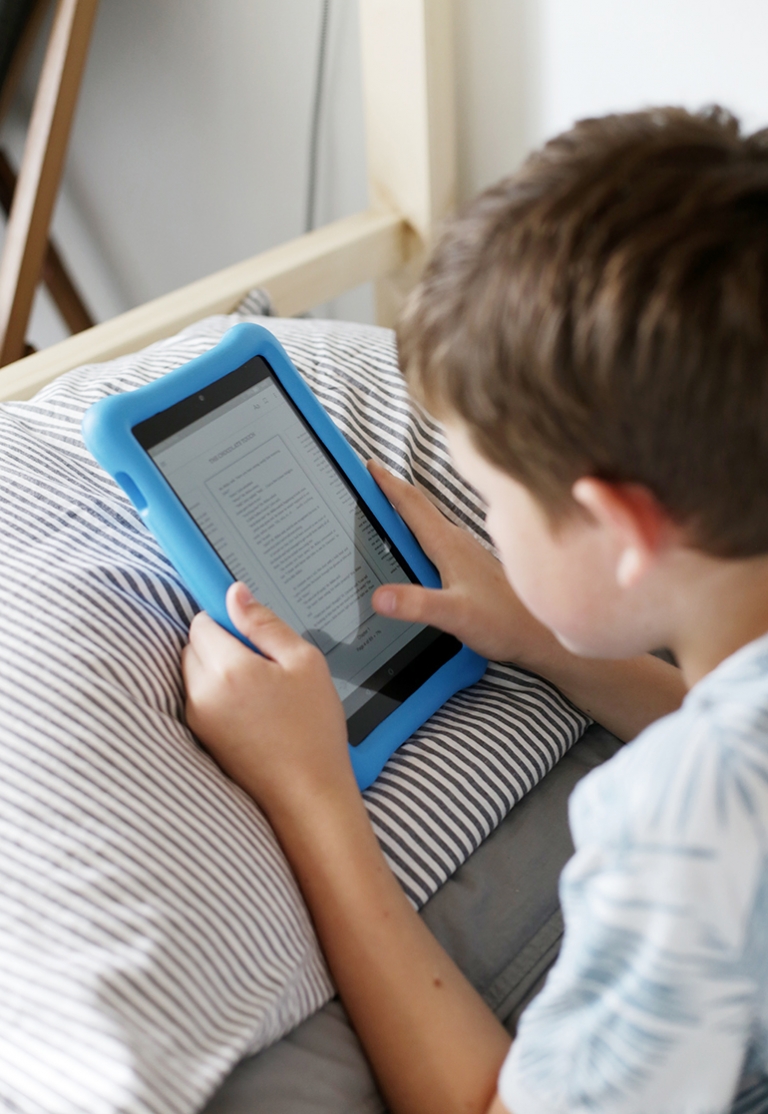 What are your favorite ways to get in the back to school mindset?