In my quest to use more natural products in our home and on our bodies, of course whipping up my own DIY bug spray was bound to happen! I actually thought I had already shared this last year, but everyone that's been using my bug spray kept asking what was in it and when I went to check, I realized I had never shared it! Be forewarned, this has a lot of different essential oils in it! It's basically what's in the Young Living Insect Repellent, which was out of stock at the one point I wanted it, and since I had all the oils, I just made my own. If you don't have a big oily stash, and want to try making your own bug spray with just a few essential oils, I would suggest using citronella, lemongrass, and spearmint (the same amount of drops as listed below, along with the witch hazel). You can also slightly adjust the amount of drops of oils used, based on your scent preference. One of the things I love about this DIY bug spray is the smell; so, so much better than your typical sprays. You might need to reapply this spray a bit more frequently than regular spray; the essential oils can dissipate faster than the chemicals in regular bug spray. But that's a trade off I'm happy to deal with for a safer, natural product!
In the past, we've never used bug spray a lot while outside at home, just didn't ever really have too many issues since the wind here seemed to keep most mosquitos and bugs away. I mainly just kept this for on-the-go use while we were out hiking and camping. This year however, we have some new insect here that is leaving welt size, itchy bites!! So now we're using this bug spray at all times. I swear 2020 just keeps feeling more and more crazy. 😣 Good news is, when I use the spray, I stay bite free! 😅 The recipe below is for a 2 ounce size bottle which I like to keep in my purse for when we're out and about. I also have a 4 ounce size bottle that we keep at home so I don't have to refill it as often. There is a label for both size bottles below.
A note on the essential oils: I use Young Living oils. Please be sure to use high quality oils on your skin, cheap oils are cheap for a reason and can cause skin irritations. You can read more about what I use and why here.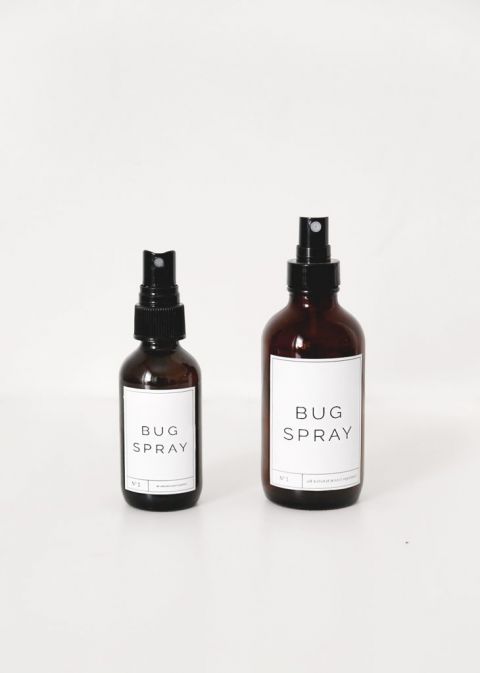 DIY BUG SPRAY
Ingredients for 2 ounce bottle:
witch hazel
15 drops citronella essential oil
15 drops lemongrass essential oil
12 drops rosemary essential oil
10 drops geranium essential oil
8 drops spearmint essential oil
5 drops clove essential oil
4 drops thyme essential oil
2 ounce spray bottle (or 4 ounce if you're going to double the recipe)
label – 2 ounce or 4 ounce (I use this sticker paper to print on)
Directions:
(The above recipe is for a 2 ounce size bottle, double if using the 4 ounce bottle).
Add essential oils to spray bottle. Fill the rest of the bottle with witch hazel. Replace cap and gently shake to mix. I like to give a few gentle shakes before each use to make sure it's mixed well. Spray on skin and clothes as needed.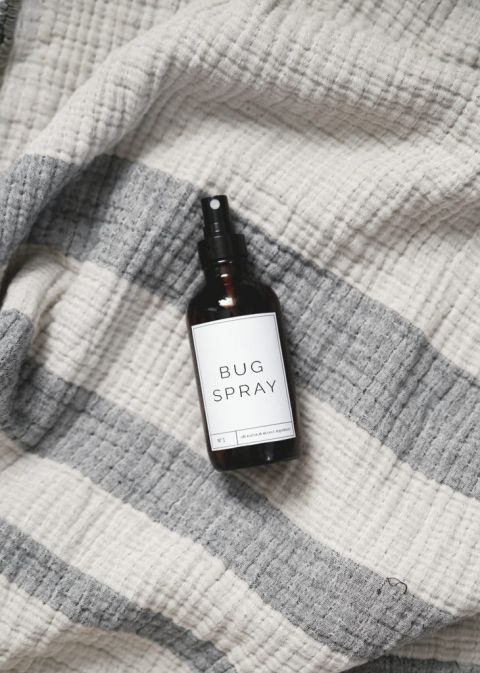 You can find more homemade beauty and home products here.
-Manda