I'm currently back in NY in the Adirondacks enjoying vacation with my family but I have this project from last month that has been waitinggg to be posted for weeks and weeks. (Like since the outdoor space makeover!) Oops! So far the cucumber plant is much bigger than in these photos and is still doing really good according to my brother who just checked in and did some watering a couple days ago! I'm hoping that I will actually get some cucumbers from it. The cucumber plants I've grown in NY have grown out of control and I was always giving away cucumbers because I had too many. But I haven't done any gardening in CO – so we'll see!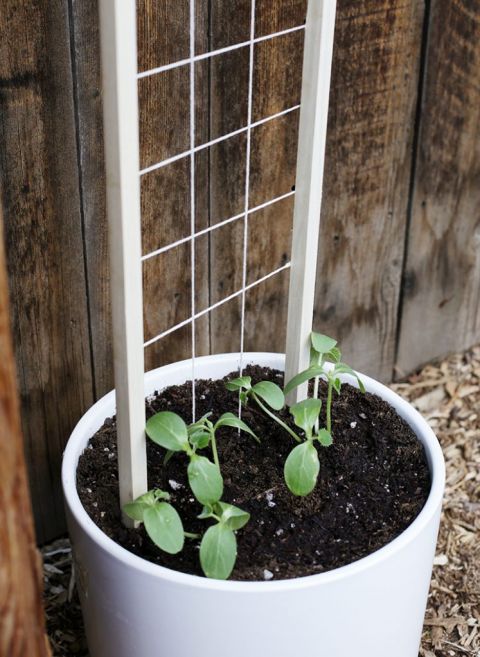 What you need:
square wood dowels
saw
drill
screws
nails/tacks
string
scissors
I shared all the steps and tutorial information in the video below!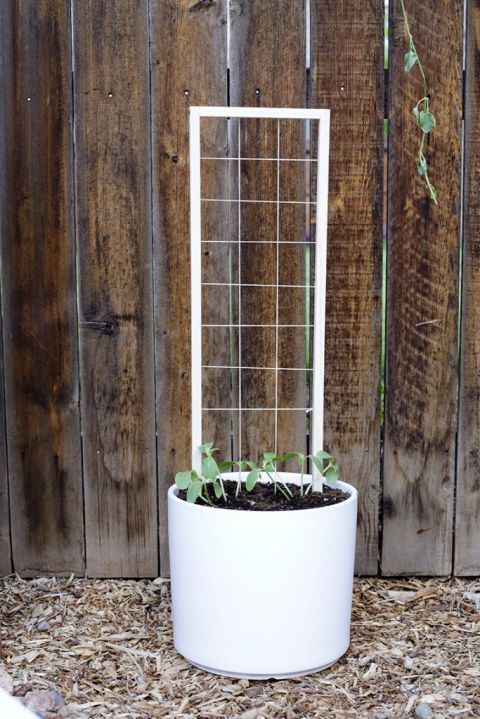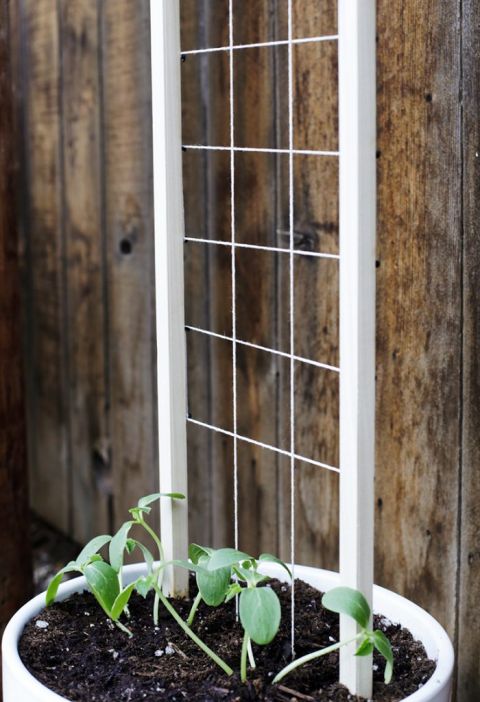 Feel free to follow along on IG for updates on whether or not these guys produce any cucumbers! Ha!