Now that we're moving into cooler weather, some of us old folks 😉 need to start being a little more diligent with our skincare! So I'm sharing another favorite DIY skincare product. Body sugar scrubs are probably one of the first
beauty DIYs
I started making, and I can't believe I've never shared the recipe here! It's incredibly easy to make, just a few ingredients and a few minutes and you're done! I mostly use mine for my feet, I love to soak my feet and then use this body scrub to get my skin extra soft and smooth (sadly I don't take the time to indulge in this self-care nearly enough!). But this is great for your hands and body as well. The sugar helps buffs away dry, dull skin while the oils moisturize and give skin a silky-smooth feel. Seriously, even just a quick scrub with this will leave your skin so smooth! I just added a jar next to my kitchen sink because I'll be much more likely to use it there.
There's quite a few essential oils that are good for your skin that you can add to this recipe and mix & match to your preference. I always use Young Living essential oils – it's really important to use high quality oils on your skin! You can read more about that
here
. I'm big into mixing scents and always tend to lean more toward woodsy scents.
Essential Oils for your Skin:
Lavender – gentle, nourishing and soothing to skin
Frankincense – help maintain the appearance of radiant, smooth skin
Tea Tree – antibacterial and anti-inflammatory properties
Orange – improves skin texture and tone
Lemon – natural astringent
Royal Hawaiian Sandalwood – helps give skin brighter, more youthful-appearance
Geranium (or Rose) – reduce inflammation and enhance the appearance of healthy-looking skin
Patchouli – has antiseptic, antibacterial, and anti-fungal properties
Peppermint – has antibacterial and anti-inflammatory properties
Chamomile – reduces inflammation
Northern Lights Black Spruce – improve the appearance of dry skin and help maintain the appearance of healthy-looking skin
Combinations to try:
Lavender & Lemon
Lavender & Peppermint
Orange & Lemon
Lavender, Frankincense, Patchouli and Black Spruce (this a fav for me, I go easy on the Patchouli, just 1-2 drops)
You can google essential oils that are best for your skincare needs, and add those to the recipe below, or switch & mix any combination of essential oils.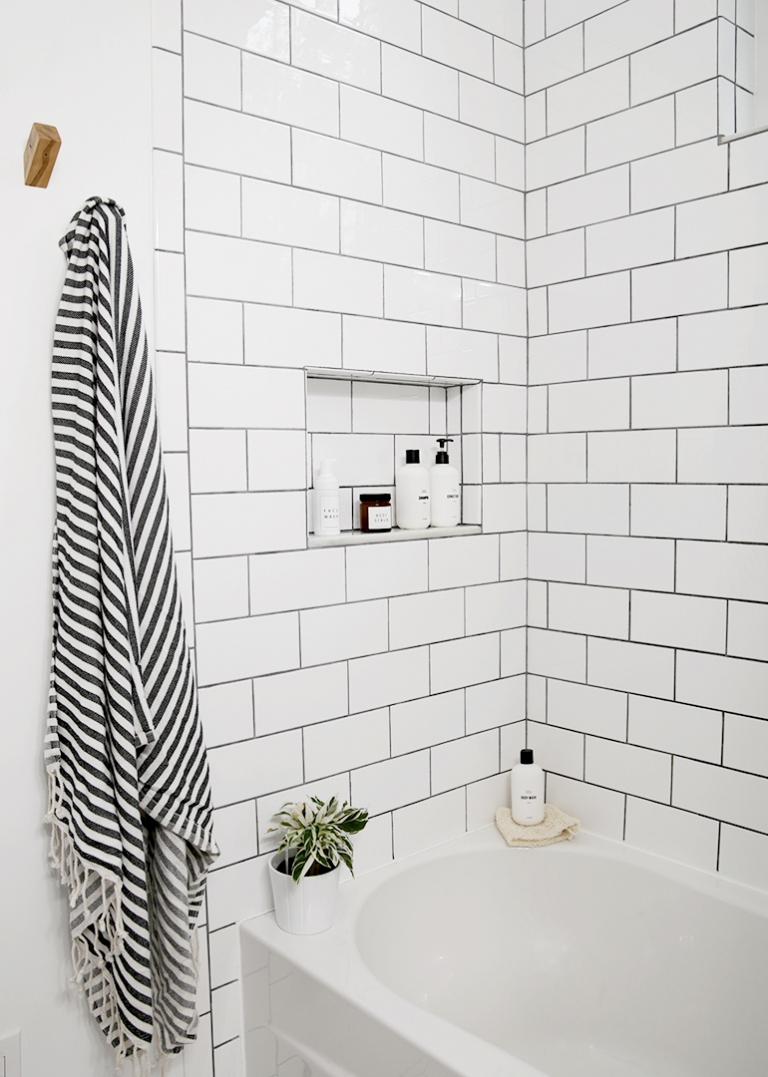 DIY Body Scrub
– 1/2 cup sugar
– 1/4 cup carrier oil – this can be fractionated coconut oil, olive oil, grapeseed oil, jojoba oil, etc. (I actually do slightly less as I like my scrub less liquid-y)
– essential oils, use any of the ones listed above, 15-20 drops total
– 5 drops Vitamin E oil (optional, but it's great for skin)
– glass jar with lid (you can use a small mason jar, I used a 4 ounce amber glass jar)
– label (click for the printable label)
In a small bowl, mix together all ingredients. Pour into glass jar.
To use: scoop out a small amount and lightly scrub hands, body, or feet as needed. Rinse completely.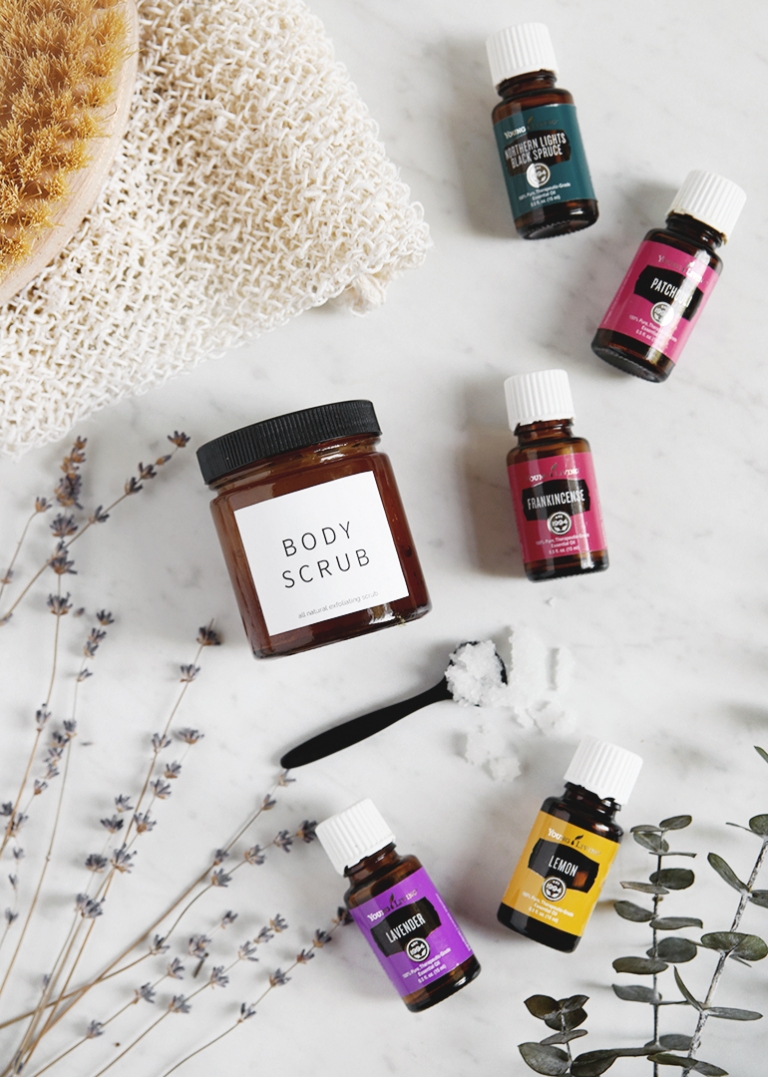 -Manda