And it begins! The first of this year's Halloween costumes! If you've followed for a while you know that I loveee dressing up for Halloween. Or just dressing up for anything – I would throw themed parties every week if I could get people to join in and dress up! Ha! I'm starting us off with this Photo Strip Costume! I always loved photo booths as a kid and remember what a treat it was when my friends and I could go in one – because it was $5 and that was basically all of the money I had in the world! Occasionally you could find a $2 or $3 machine and it made my life!
I had this on my list of costumes to make for a while now but never worked out how to make it so that I wouldn't have to hang onto it all night! But this design ended up working out pretty good for me. I jumped around in it, dropped it, smashed into the chandelier… and everything is all good! The only thing I didn't consider was how weird it would be to buy a bunch of massive photos of yourself making weird faces. 🤣 I didn't even want to look at the guy at the photo kiosk… just thinking I'm super into myself. Ha!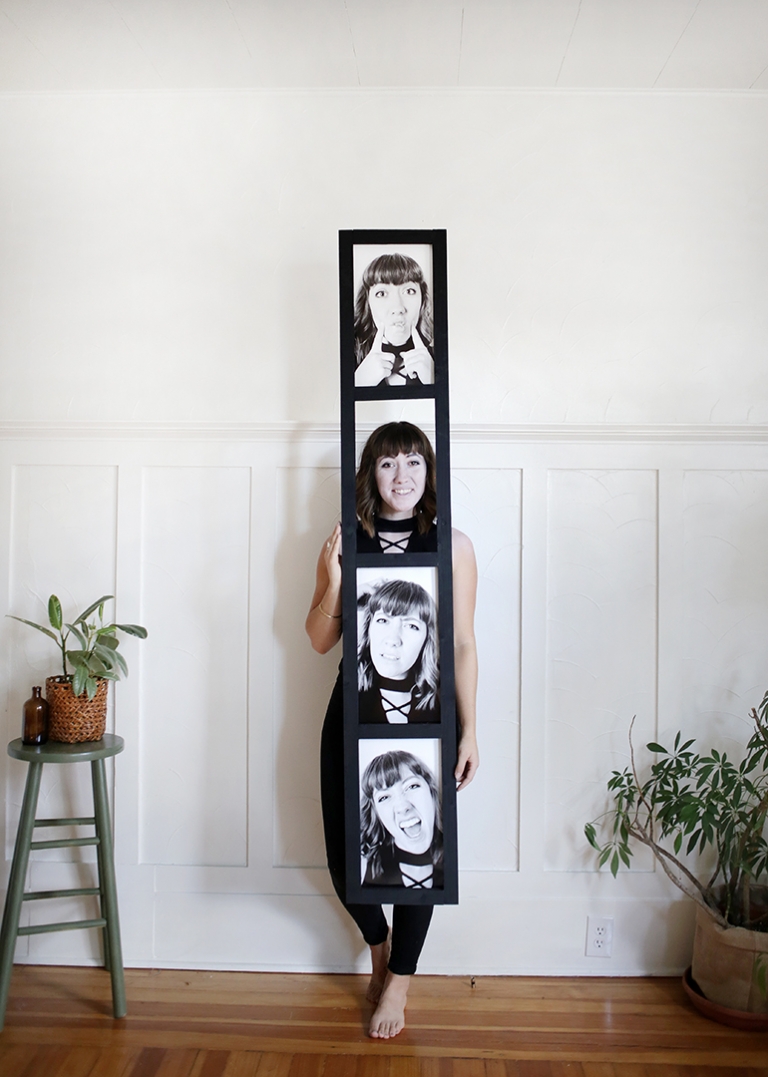 What you need:
-Furring strips
-Saw
-Sandpaper
-Tape measure
-Pencil
-Drill
-Screws
-Paint
-12″x18″ photos of yourself
-Staple gun
**Face paint if you want it – I wanted to do black and white photos but felt like I needed my face/neck to match the other photos better so I painted my face white – you can barely tell because I'm so pale to begin with. Ha! But I honestly like this a lot better than without it.
Follow along with this week's video for the step-by-step instructions!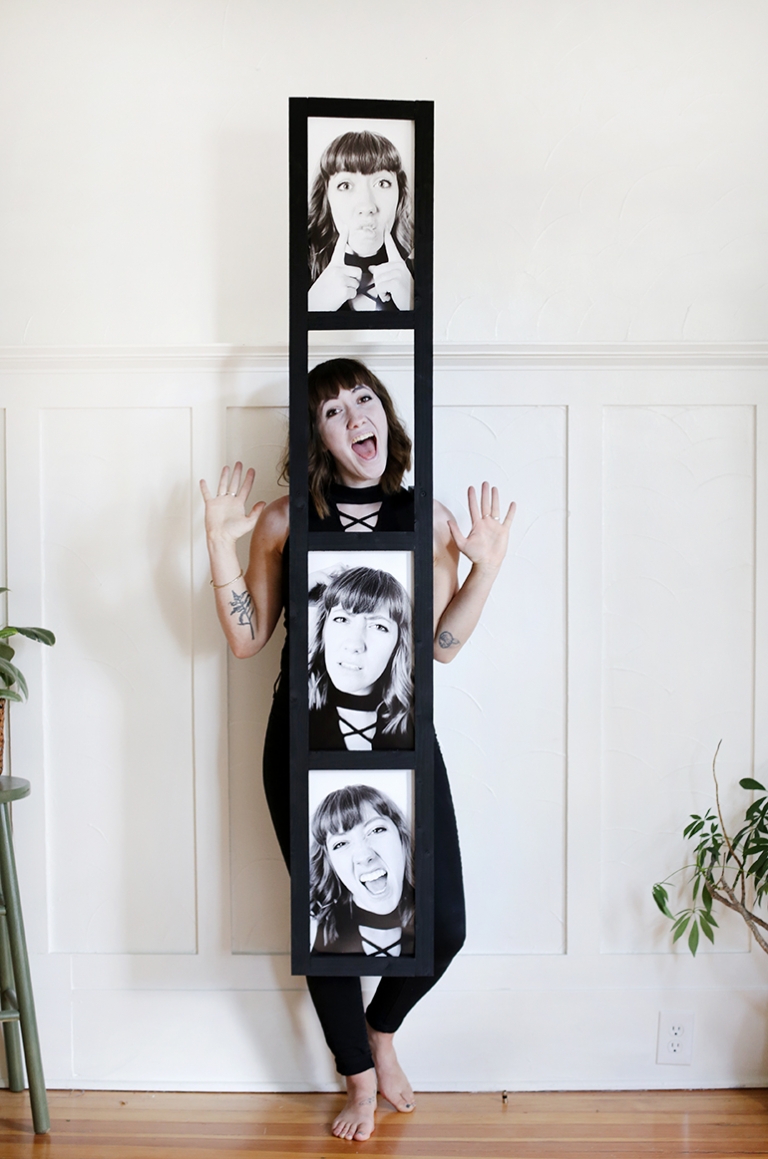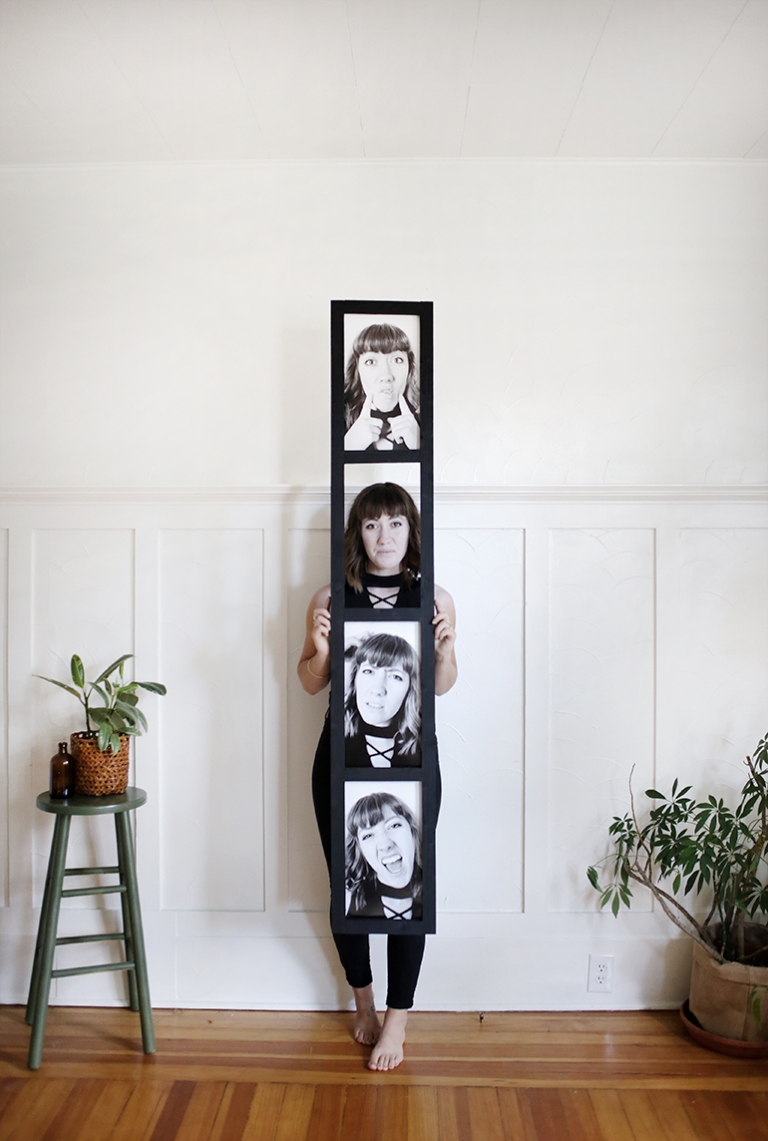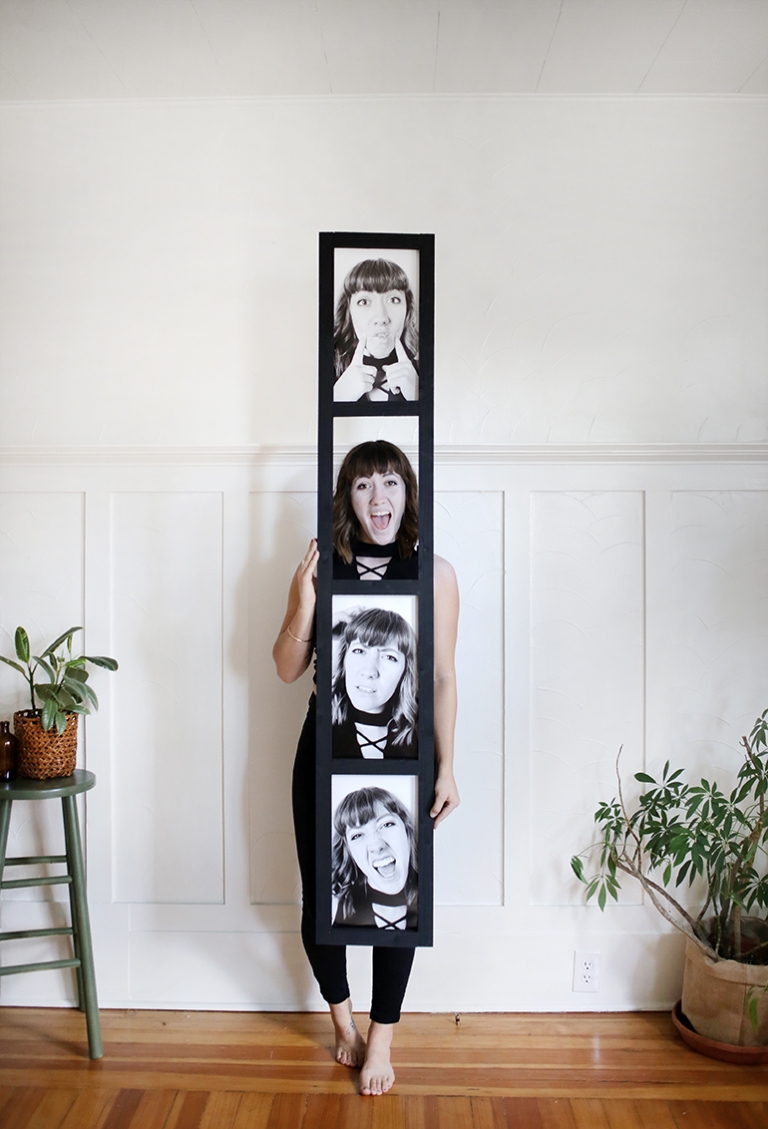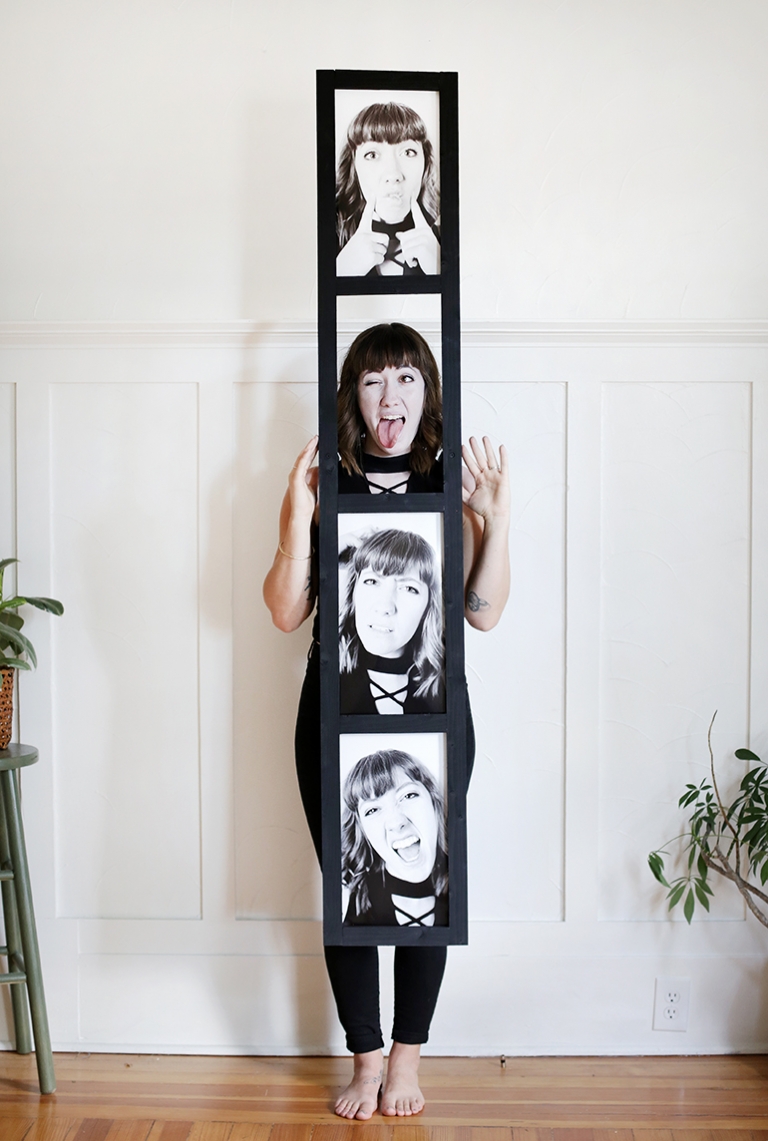 -Caitlin