Happy 2019 friends! Seems so weird that this is the last year in the teens! And I guess what better way to start the new year than with a new calendar. I had every intention of sharing this post a little sooner – like before the new year started, but life sometimes has other plans…better late than never though, right? Last month I shared this DIY picture calendar over on Instagram – a
post
and
video
(you'll have to click through, there's a few in that highlight reel). Just a simple little project I made with some prints we had done in partnership with a company collab. Some of you had asked where the printable calendar was from – and it was one I made and thought I'd share here so those that wanted it had a place to grab it. We're also now selling these wood photo blocks in our
Etsy shop
💃🏻 so you can grab one of those for your calendar as well if that's how you'd like to display it.
For the calendar, I had pictures printed and cut them to size and glued in place (details below). For those that like to do everything by computer, and have a good printer, you can also just add a photo to the PDF (it's an interactive PDF so you can add to it, I was able to do this using Adobe Acrobat), and then print the photo and calendar as one.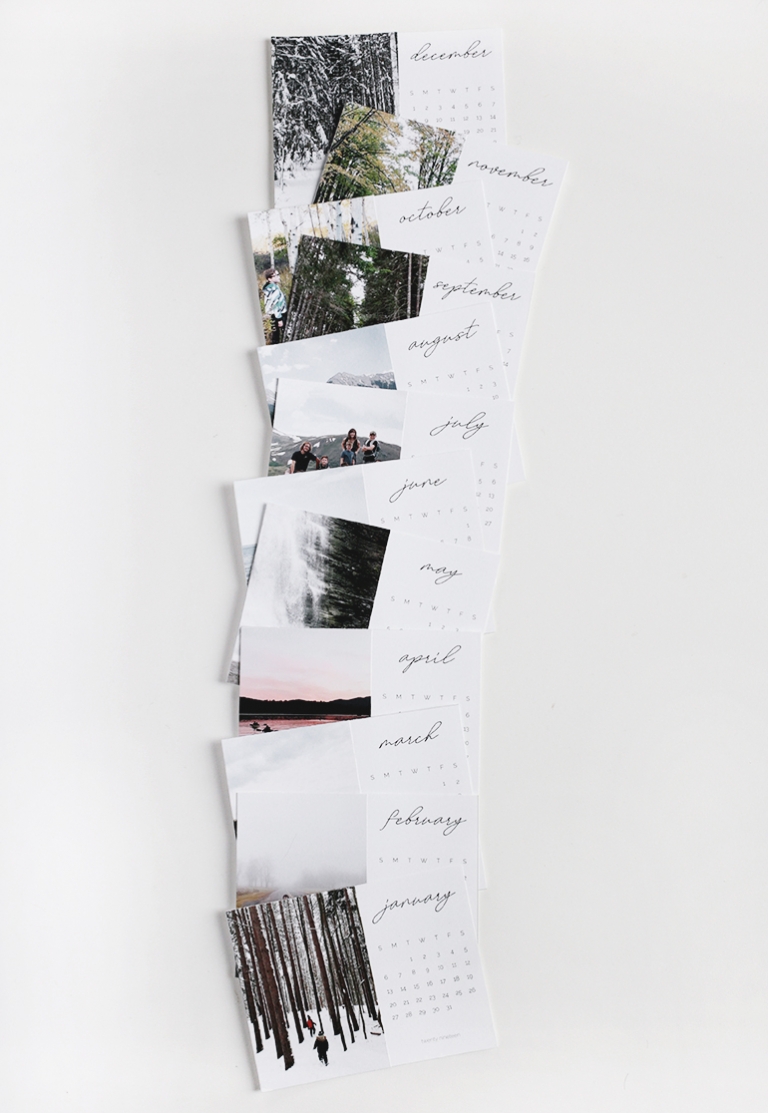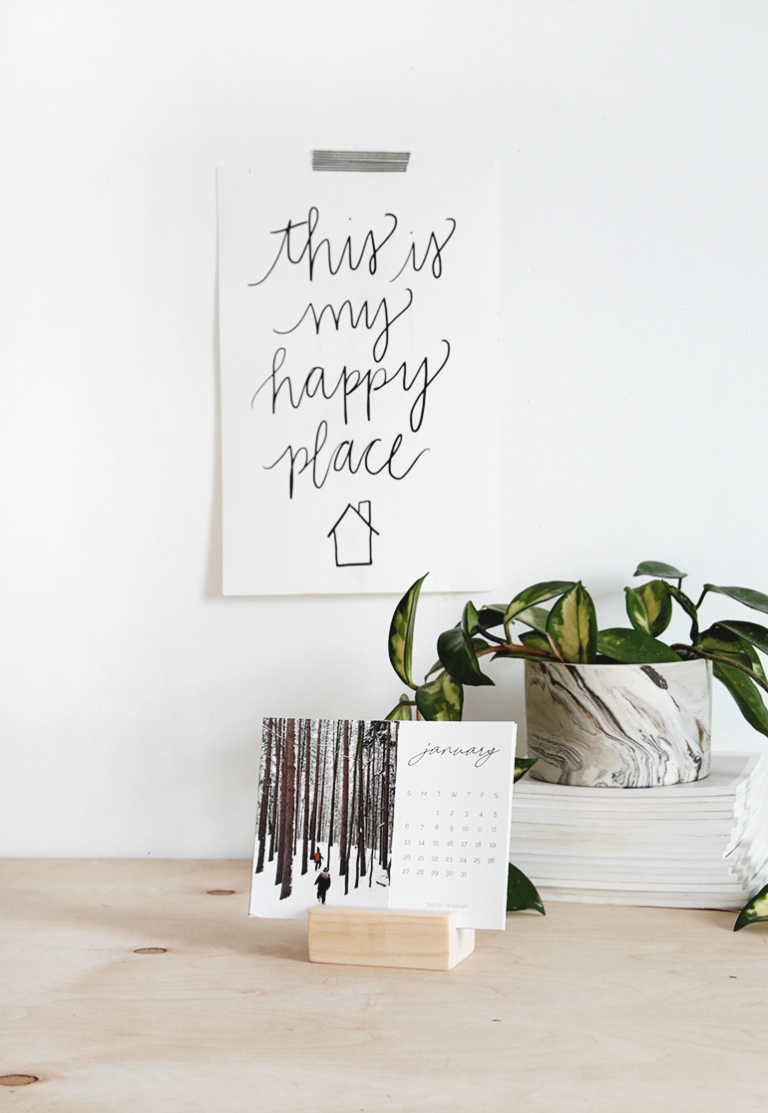 What you need:
– printable calendar PDF
– good quality card stock/matte paper (I use this paper for projects like this)
– 12 photos
– paper cutter
– glue (using a plain old glue stick worked fine for my calendar)
Directions: Print calendar pages, cut to size (along lines). Cut photos to size – 3″ x 4.25″. Glue photos to calendar pages, let dry.
-Manda
Sources: Happy Place Print | rug – found at Marshalls | chair | desk – diy | bag | watering can