We did most of our major holiday decorating at the house a couple weeks ago but I've been adding in new things every few days. I pretty much will do this right up until Christmas Eve anytime an easy idea pops into my head or I'm outside hiking and cut some pine clippings to scatter throughout the house. Yesterday I put together these mini minimal wreaths in 10 minutes! I was looking for some simple holiday decor to fill up a chunk of wall space and love how this set turned out so I decided to share it with you guys! I pretty much just used a bunch of supplies I had on hand from old projects which is always a major win for me because of how big my piles of crafting supplies are getting these days. Ha!
What you need:
–
Wood Hoop
–
Tin Bells
(Leftover from our
bell garland
.)
-Drill
-String
–
Faux Wired Pine
–
Gold Macrame Ring
-Wire Snips
–
Wooden Balls
-Wire
-Leather
–
Leather Punch
How to make them:
Wooden Hoop Wreath
-Drill a hole in the top of the hoop.
-Wrap section of hoop with wired pine.
-Loop a section of string through the bell and feed both ends up through the drilled hole.
-Tie a knot on top and trim ends.
Gold Hoop
-Use wire snips to cut hoop.
-Slide wooden beads onto the hoop and use them to cover the place where you cut the hoop.
-Tie a string to the top of the hoop.
Wooden Bead Wreath
-Take a 2-3″ piece of leather and use the leather punch to make a hole in each end.
-Feed as many beads as desired onto a piece of wire.
-Feed the end of the leather into the wire then add a couple more wooden beads.
-Take the two ends of the wire and pull them tightly together so there isn't room between any of the beads. Twist the ends together tightly and trim excess wire.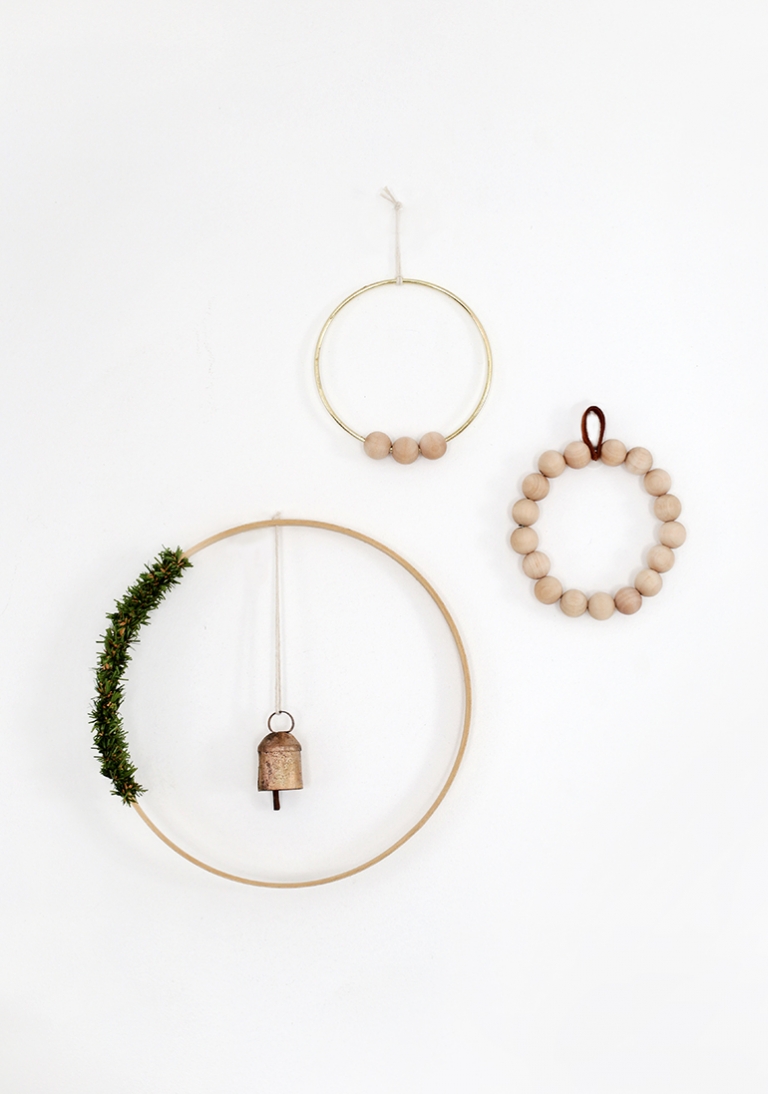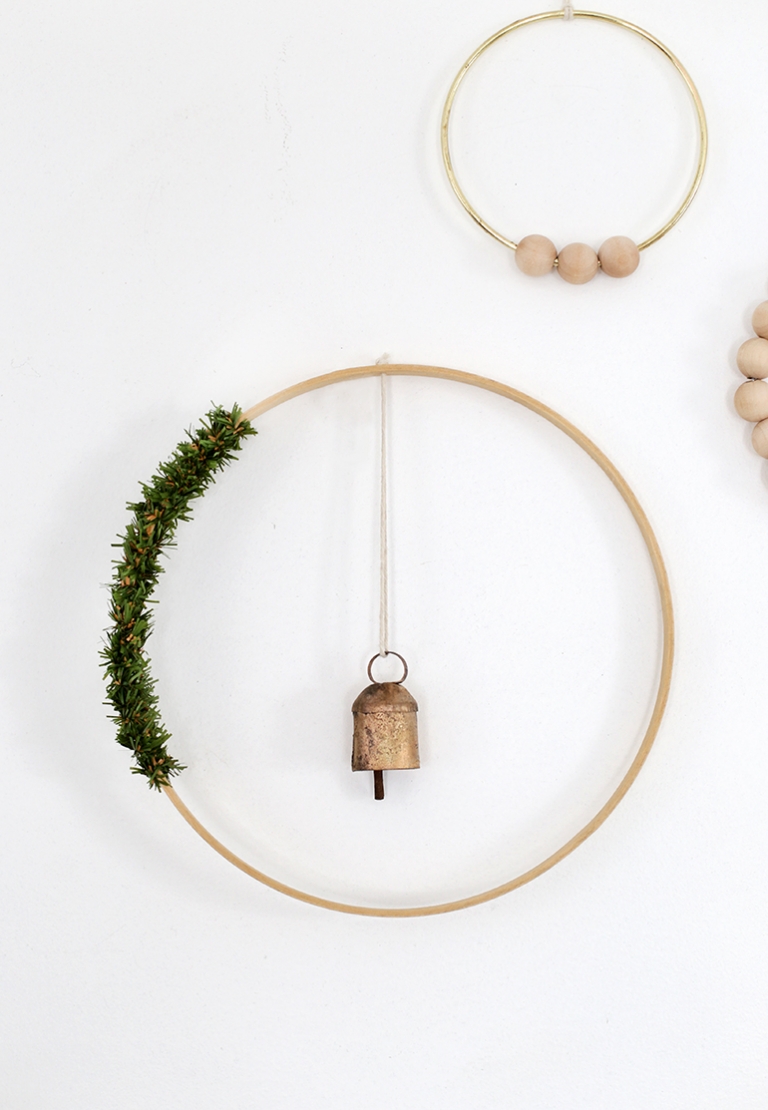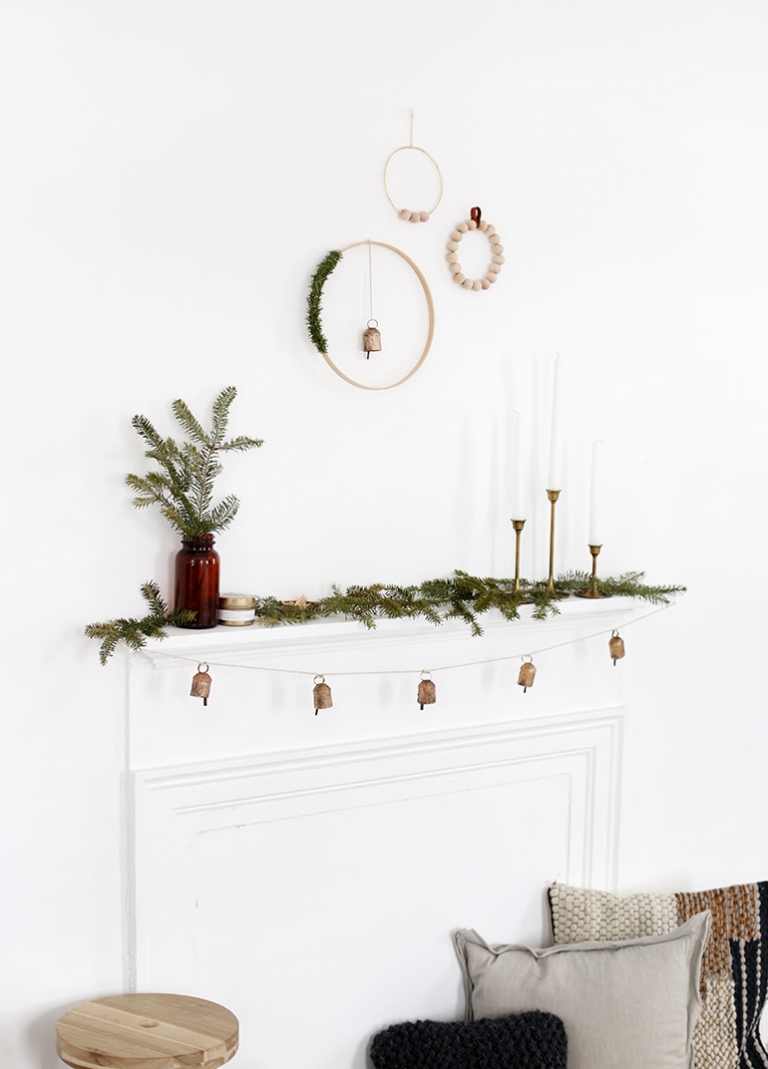 -Caitlin