This is the first year that not all of the Christmas decor was already gone from Target's dollar section before I could grab a couple. Ha! I have seen these little gold trees still in stock at most Targets that I've been to lately and I they just give such sweet mini bell vibes that I decided to make a quick garland out of them! Plus they're only $1 so its a pretty affordable garland! This little area of my room is actually the first spot that I've really decorated so far and it's already giving me so much joy!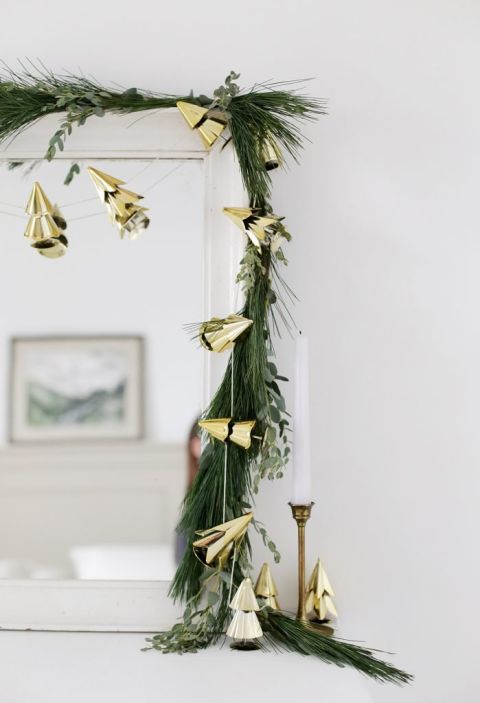 Materials:
gold trees (these are the medium ones – they don't sell the small ones online – so check your local Target!)
Sharing the superrr easy tutorial in the video below!