I think this will be the 5th year that I've shared this printable photo calendar! Every year I'm so glad that I do this post, because it forces me to actually make & print a calendar that I get to enjoy all year long! Nothing like a blog post to make you get things done!
This printable photo calendar can be customized with your own photos and is perfect for gift giving! We also sell the wood photo blocks in our Etsy shop, so you can grab one of those for your calendar too if you need!
For the photo calendar, you can have your pictures printed and then cut them to size and glue in place (details below). Or for those that like to do everything by computer, and have a good printer, you can also just add a photo to the PDF (it's an interactive PDF so you can add to it, I was able to do this using Adobe Acrobat), and then print the photo and calendar as one.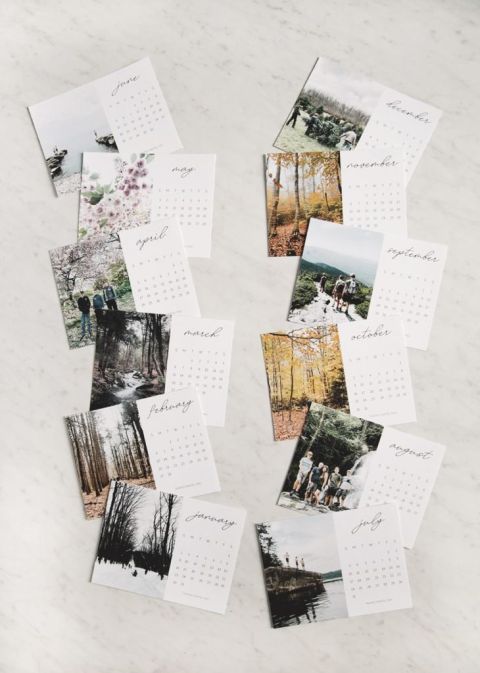 What you need:
good quality card stock/matte paper (I use this paper for projects like this)
12 photos
paper cutter
glue (using a plain old glue stick worked fine for my calendar)
Directions:
Print calendar pages, cut to size (along lines).
Cut photos to size – 3″ x 4.25″.
Glue photos to calendar pages, let dry.
You can also find a quick video tutorial for it here:
Here's to hoping 2022 brings peace and joy!
-Manda