Organizing my recipes has been on my to-do list forever! My recipe collection was getting a bit out of control and most of them were just stuck willy-nilly in a pile (it would take forever to find the one I was looking for!). Before I had a laptop, I used to print recipes off and use those in my kitchen. (Once I got a laptop, I started bringing that into the kitchen with me to look at recipes.  Pinterest is my online recipe box – I was so happy when that came along!)  But I never sorted through my old recipe pile, and I had a lot that I had only used one time and never looked at again.  My stash also included ones that I clipped from newspapers and magazines.  And I had ones written out on 3×5 cards in a recipe book.


First, I went through all my recipes and got rid of ones that I never use. I can't believe how many I had that I never use!!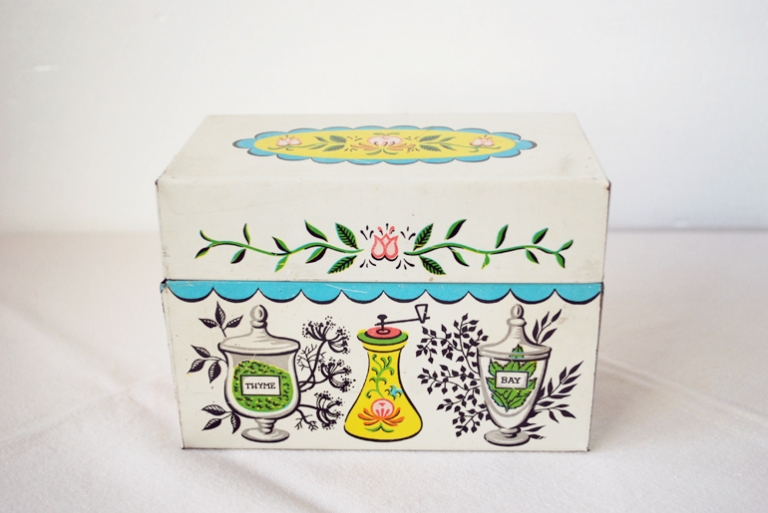 I then had to figure out where and how I wanted to store my recipes. This was a tough one for me. I had a cute little book that my Grandma had given me when I got married, but it didn't hold a lot of recipes and I couldn't find pages the right size to add to it. For a while I had planned on using a photo album to store recipe cards in.  But the cuteness of this vintage recipe box won me over, I had to use it.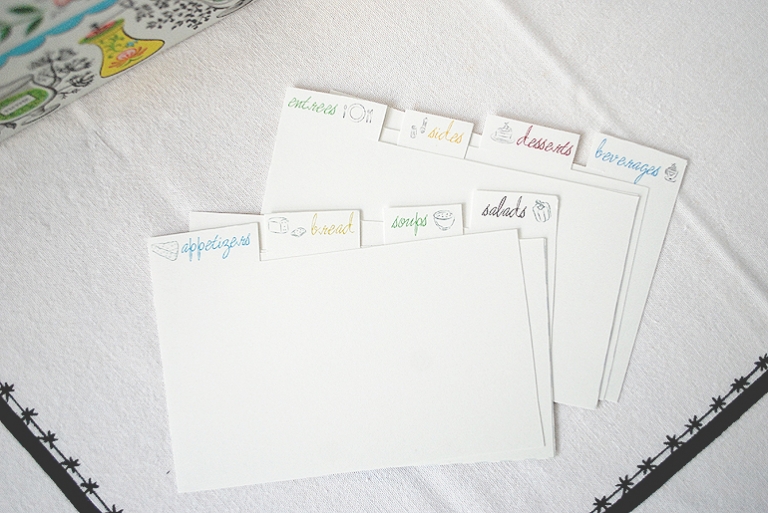 The next step was making some recipe box divider cards that would fit my box. I designed these on my computer, printed them off, and cut them to size.


The next step is still an ongoing process for me. Even though I love writing (nerd!), I prefer my recipes to be typed out.  Thankfully, most are already on my computer, so it's just a matter of copying and pasting them into a document the right size.  And adding a picture if I can, I love having a picture to go along with a recipe.  My goal is to get a few done and printed off each week.


Then, I filled my box with my divider tabs and the recipes that I have printed off so far!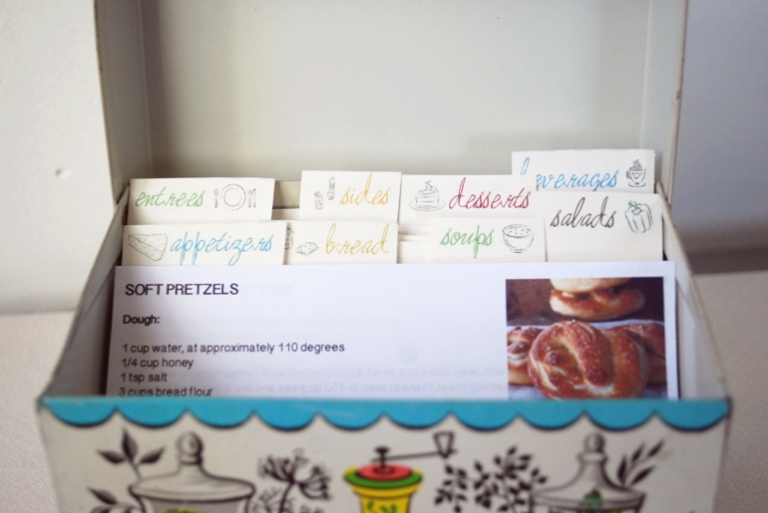 It feels so good to have something done (or mostly done :)) that has been on my to-do list for so long!  And I'm loving the extra space I have now that I've cleaned out my piles of unused recipes!
How about you, how do you organize your recipes? Do you have actual recipe cards or do you use the computer? You can take a peek inside my online recipe box on Pinterest.
Happy spring cleaning (and organizing) week! Manda