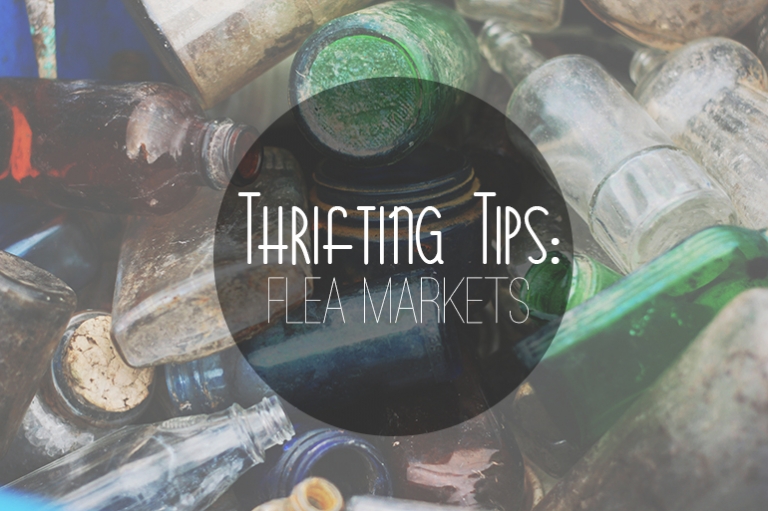 So we're back with another post in our Thrift Tips series! This one will give you a few pointers that, hopefully, will make your next flea market experience a successful one!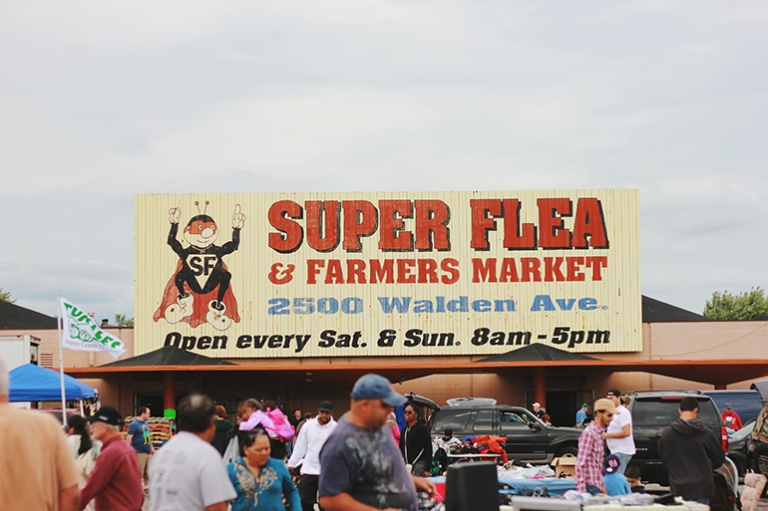 1. Timing. If you have something very specific in mind or you're hoping to possibly find an amazing piece for an amazing price, get there right when the flea market is opening – or before! If you aren't out searching for a specific collectable item, it's usually better to avoid the early morning crowd. At the beginning of the day, vendors know that people will be around later in the day to buy, so there's no pressure to make a sale but by the end of the day they are more likely to make deals so they won't have to pack everything back into their truck.

2. Don't be overwhelmed. Many flea markets have hundreds of vendors – don't get there and think that you will see them all in one day. See what you can and be sure you're carefully examining the booths that you do get to see instead of glancing over them so that you can hurry to all of the other booths.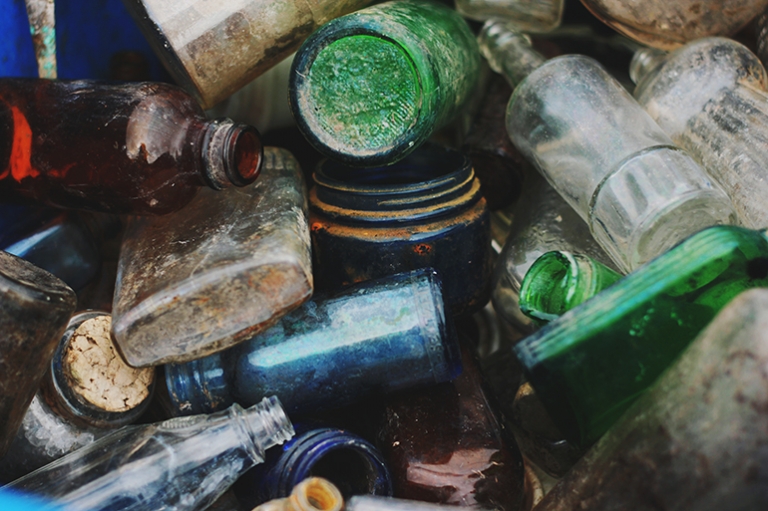 3. Wear comfortable clothes. Wandering though flea markets tends to take up quite a bit of time – be sure you are dressed in comfortable clothes and shoes. And hey, if your purse is going to be swinging all over the place or hurting your shoulder, bust out a fanny pack! Flea markets are one of the rare occasions where they are perfectly acceptable. 😉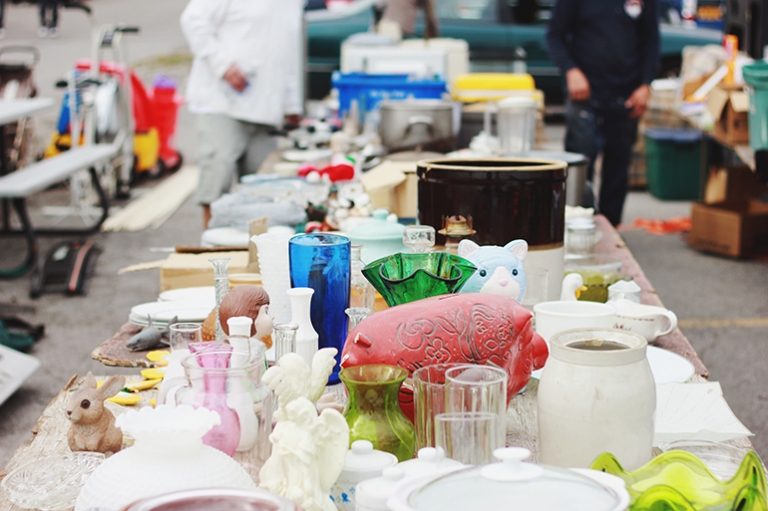 4. Bring cash. Most vendors are not going to accept credit cards so be sure to stock the fanny pack with some smaller bills.

5. Bring a bag or a cart. Bring along a granny cart or a bag that is comfortable to carry so you don't have to keep running back to your vehicle to drop off purchases.

6. Get to know the vendors. If you are visiting a flea market near your house that you plan to visit often, talk to the vendors. Ask if they're regular vendors at that flea market, tell them what type of items you're generally looking for when you come to the flea market. If you love vintage clothes, chat with a vendor who carries items that you really like. You might get access to the best stuff, or they'll put aside items for you.

7. Know the flea markets in your area. Use online directories, like this one by Shopify, to find flea markets near where you are! Or even better – find the flea markets near your next vacation destination. You'd be amazed at the variety of thing you'll find in flea markets across the country. The flea markets I've been to in Florida offer a way different style than the flea markets here in New York.

8. Bring healthy snacks. If you're planning on staying for a few hours, bring a healthy snack so you aren't living off of fried foods. With that said, be sure to grab a fried dough when you leave… I mean, it's just necessary when you go to a flea market.

9. Go to the booths that are on the outskirts. A lot of vendors will be regulars – with a normal spot they sell from each week. If you go to the outdoor booths that are on the outskirts, you are more likely to find random vendors that don't show up every week. I have had a lot of luck finding treasures for cheap at booths like these because they are people just showing up to get rid of stuff – and hopefully ones that don't know what their items are worth…

10. Haggle. As I said in the garage sale tips post, don't be afraid to haggle – but be careful not to do so with vendors selling handmade products or food. Most vendors selling antiques will be expecting haggling (and price accordingly.)

11. Don't forget about your phone. If you feel like you're getting ripped off, jump on your smart phone really quick and see if you can find anything similar on eBay – be sure to only compare it to items that are actually being bid on, "Buy It Now" prices can be wildly overpriced.
Flea markets are a great option for someone just getting into the world of thrifting; less pressure than an auction, less traveling than garage sales. Go try it out and if you find a good flea market, let us know – we might just have to pop by on our travels.
Check out our other Thrift Tips posts:
Garage Sales
Auctions
xo. Caitlin