If you have been following along on
Instagram
or Snapchat (@themerrythought), you've noticed that we just got back from a week on the west coast! We flew out for the Michaels Makers Summit and decided to extend the trip to do some exploring because we don't get out there very often. Today we're sharing some photos from the second half of our week in CA and a list of favorite places we visited while we drove along the coast.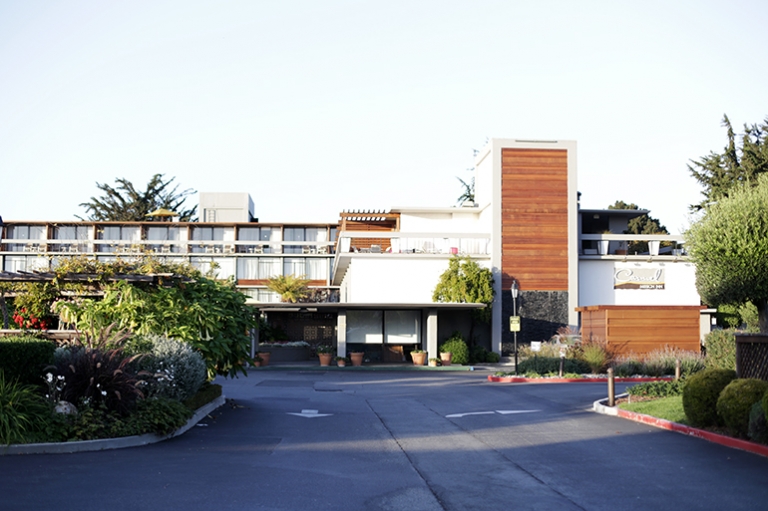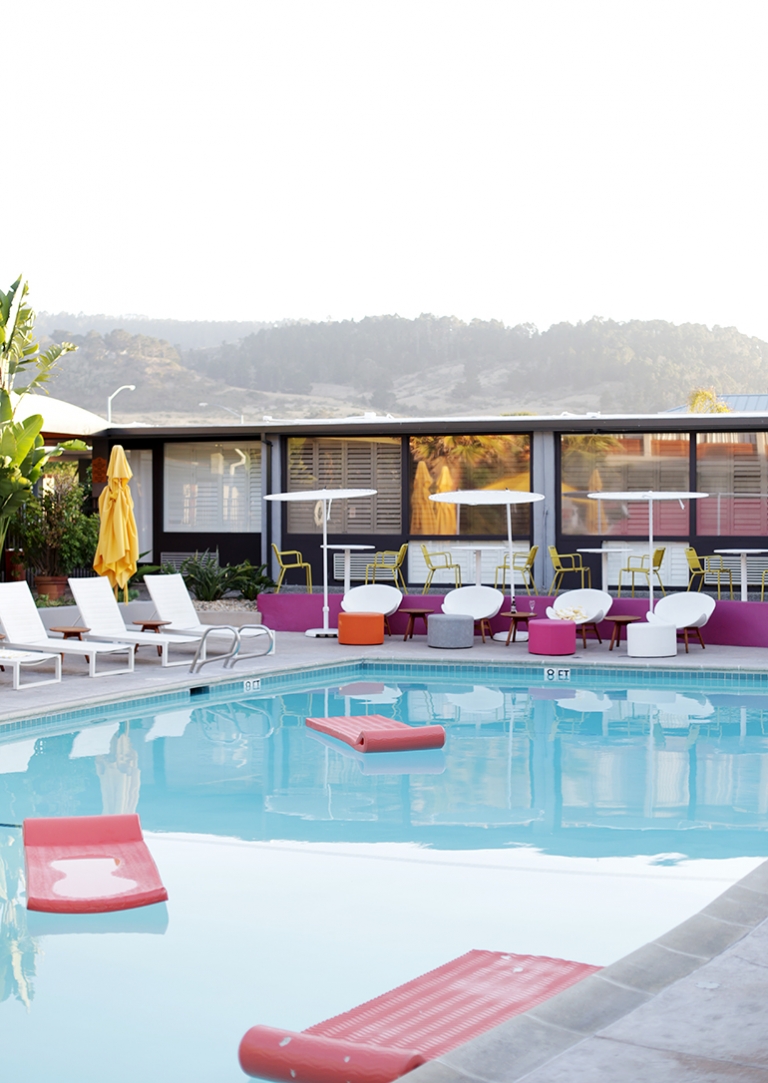 The first night after the Summit we stayed at
Carmel Mission Inn
. The outside of the hotel, the pool area, and the outside patio/deck areas (of the rooms that had them) were all absolutely amazing and definitely worth a stay! The room however wasn't quite as impressive and the decor was way too neon-beachy for us. Ha! But the outside area definitely still leaves this as a winner – especially if you're looking for a place where you can relax by the pool all day while being very close to a lot of incredible places along the coast.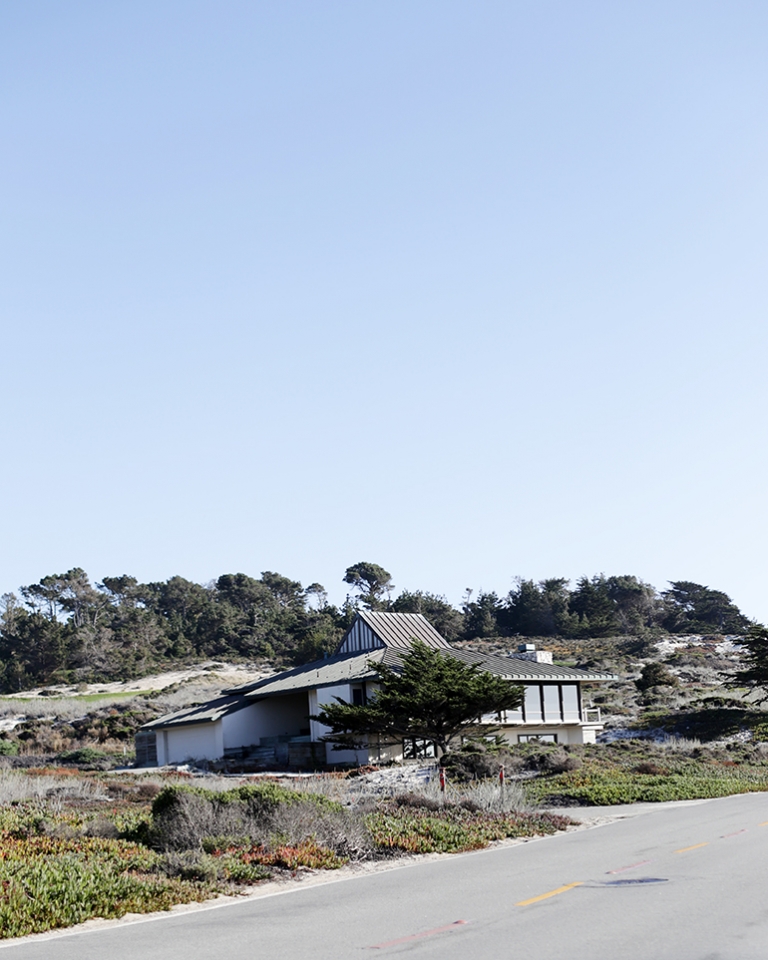 The second day we woke up early and set out for some drives along Route 1. We were obsessed with all of the gorgeous houses with huge windows just set out on cliffs overlooking the ocean! And we literally pulled off at basically every spot that we could and took photos and explored.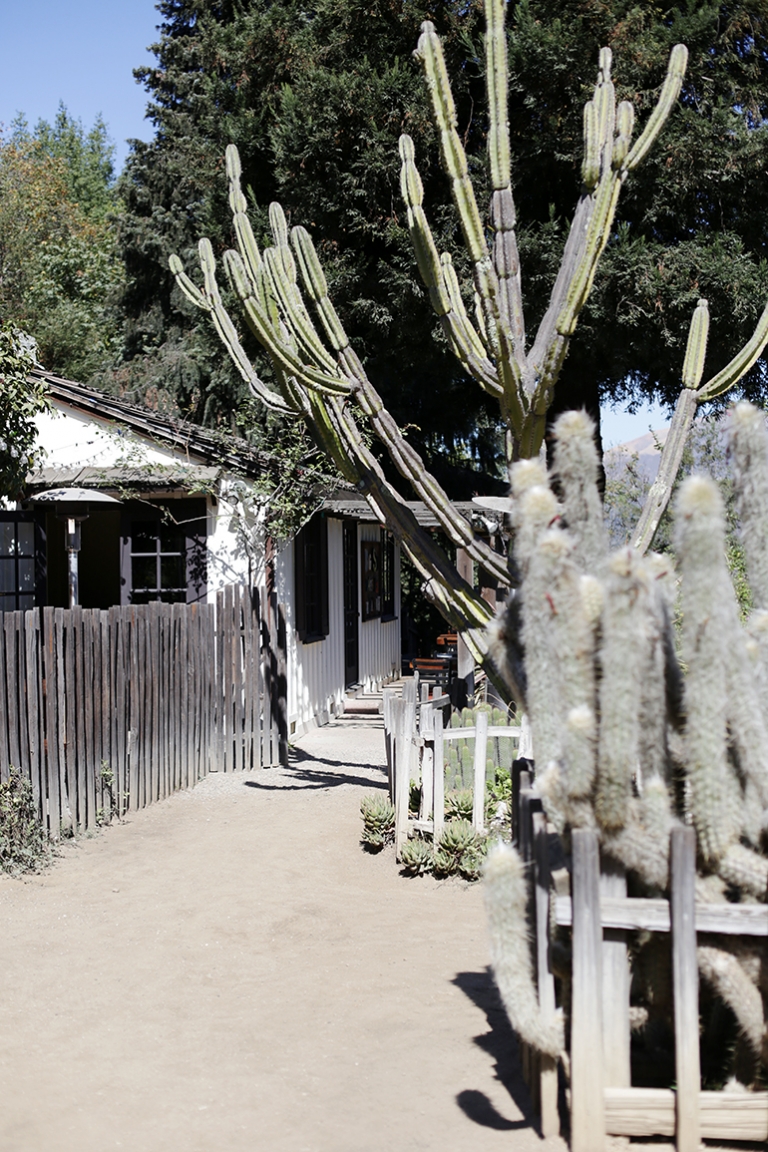 We stopped by Big Sur Bakery because everyone had raved about how amazing it is! We bought some baked goods and lattes and sat in the sun. Everything was delicious but the space and grounds (covered in cacti!) really won our heart!
Because of the wildfires, tons of trails in Big Sur were closed but we did get to stop and admire McWay Falls in real life and not just through other people's Instagram posts!
We stayed in an
amazing airbnb
up in Los Gatos for the next two nights and just loved it! It was a crazy drive up the mountains but the host and the space were great! We explored Big Basin Redwoods and a bunch of coves along Route 1 near Santa Cruz. We ate incredible tacos at
Taqueria los Pericos
and died over the salsa bar!
And if the photos aren't enough, here's a shaky little video with some clips from our adventure!