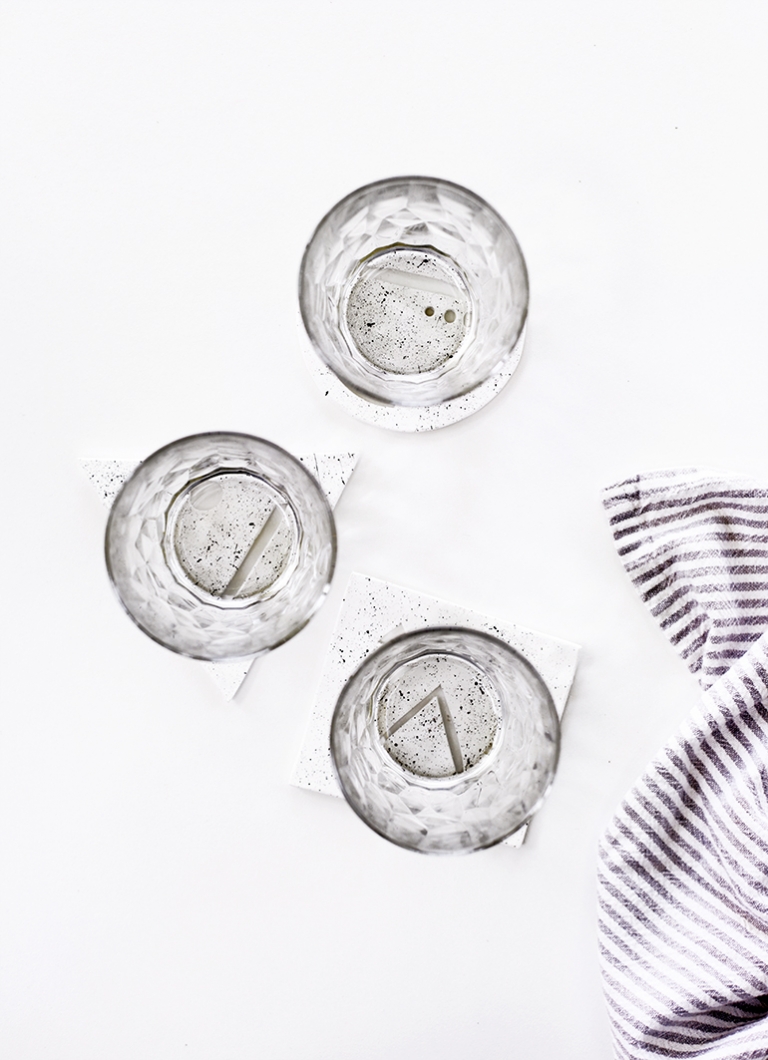 It's been a while since I've made anything with air dry clay (one of my favorite crafting materials!) or made anything at all for that matter! Aside from crafting at the Summit last week, it's been too long since I've been in a crafting rhythm. All of my crafting supplies are boxed up until we can move into my cousin's new house and I've been finding it hard to get inspired to make stuff without a space to create in. But I've finally got some projects on the calendar that I'm excited to work on until the new space is ready! First up are these simple coasters!

What you need:
–Air dry clay
-Rolling pin
-Knife
-Black paint
–Matte varnish
-Paintbrush
–Cork pad protectors
How to make it:
Roll out clay to a bit more than 1/4″ thick. Cut out shapes and designs. Let dry according to directions. Use a stiff paintbrush to splatter some paint across the top of the clay. Let dry. Paint over with two layers of varnish allowing to dry in between. Attach pad protectors if desired.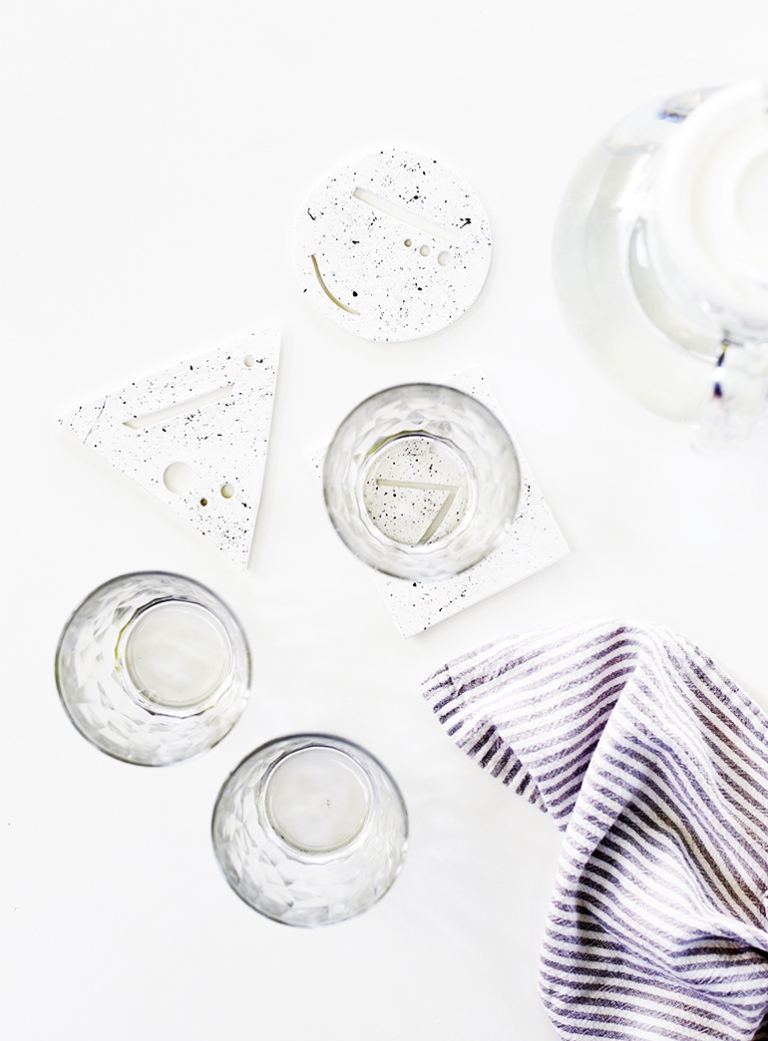 xo. Caitlin