Who says you can't have ice cream for breakfast?! We're pretty sure this milkshake just gave us the perfect excuse to! Maple & bacon are a favorite combination – remember these
donuts
?!! So we thought it would be fun to put a breakfast spin on the
#milkshakemonday
series and couldn't resist pairing some waffles and bacon with Perry's Maple Walnut Ice Cream! This milkshake takes your favorite breakfast items and combines them into one delicious milkshake – perfect to enjoy any time of day!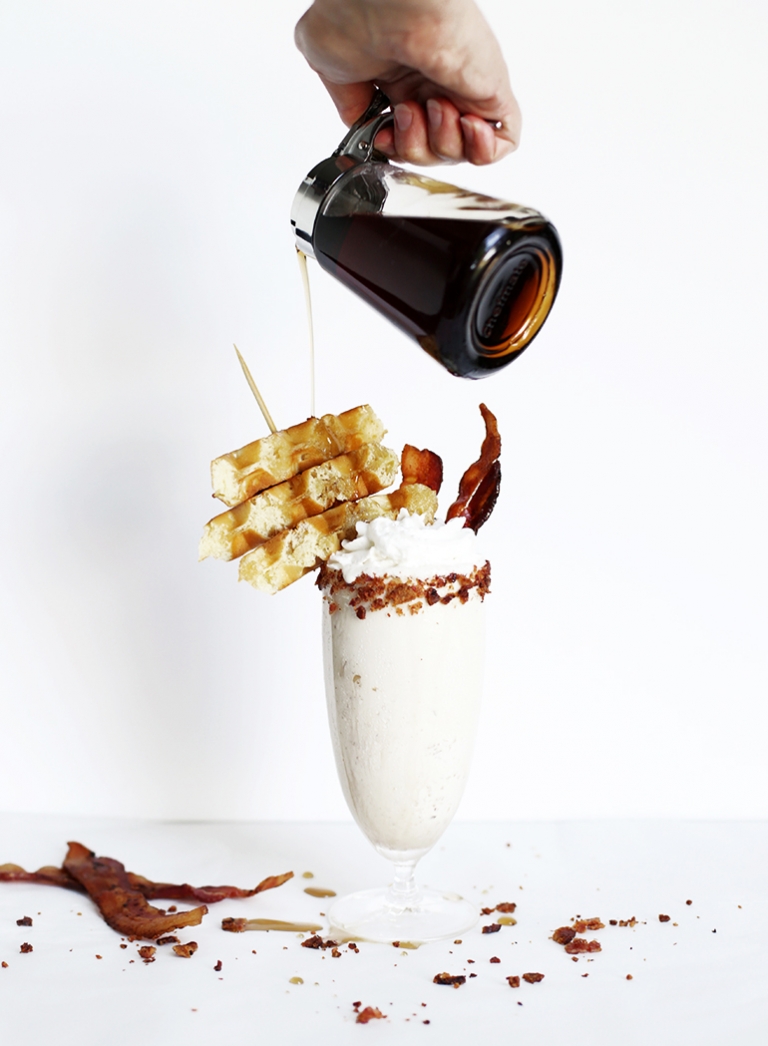 Waffle and Bacon Milkshake
– Perry's Maple Walnut Ice Cream
– milk
– maple syrup
– bacon, slices and crumbled
– whipped cream
– waffles
Line rim of a tall glass with maple syrup. Press crumbled bacon onto maple syrup. In a blender, blend together ice cream and milk until smooth and creamy, but still thick. Pour into glass. Top with waffle slices, bacon, whipped cream and maple syrup. Enjoy!
Sponsored by Perry's Ice Cream. All ideas, thoughts and opinions expressed are our own. Thanks for supporting the brands that keep us bringing fun, new content to you!