Last month we shared a recent
summer adventure
to some of our favorite spots in Rochester. We documented the day using the Kodak Moments app and had some of those photos printed as Moment Cards. Once they arrived in our mailbox, we wanted a pretty place to show them off, so we made this little shelf to display some of our favorite things – photos and plants!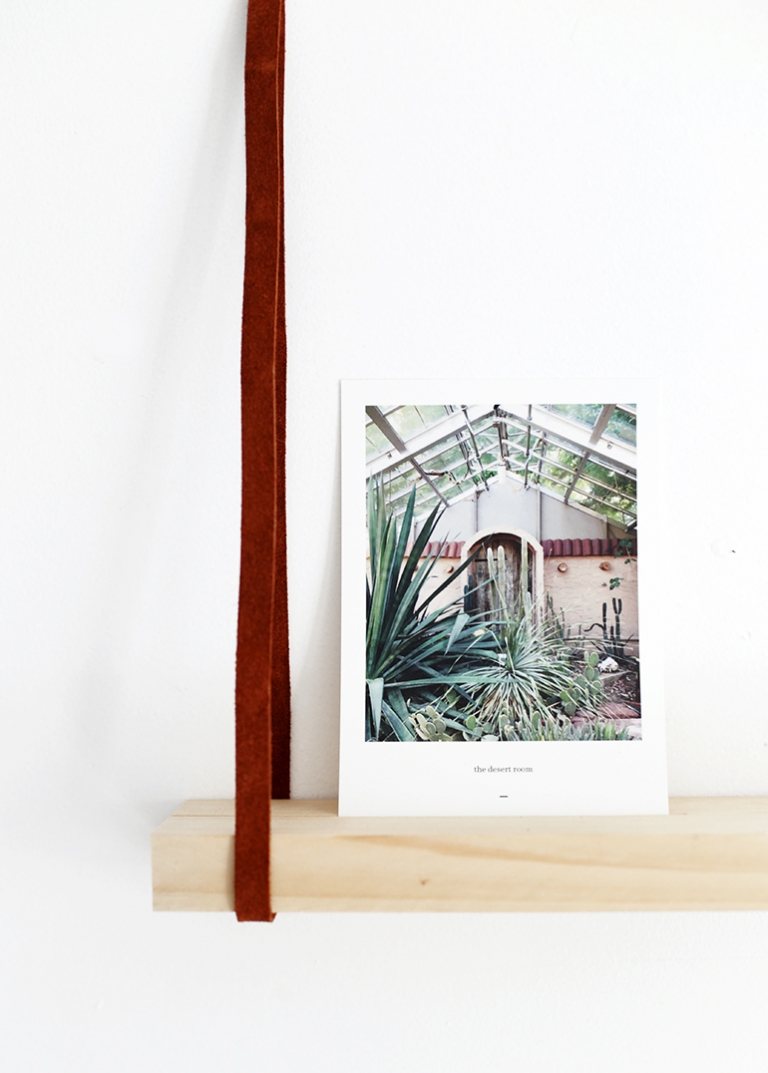 Materials:
– wood (we used a 1-1/8″ thick pine board)
– miter box
– table saw
– hole saw
– sandpaper
– leather straps
– leather punch
– hammer & nails
Directions: Cut wood to length using miter box (ours is 16″ long). Use a table saw to cut a slot across the center of board, we made our slot half the length of the board (8″ long). Use a hole saw to cut out a hole the size of planter right underneath it's rim, centered on the other half of the board. Sand shelf as needed. Cut two leather straps to desired length (ours are 33″). Punch holes at each end of leather straps. Use hammer & nails to hang leather straps, creating a loop for the shelf to slide in. Slide in wood shelf. Add planter & photo.

We love having our photos printed (and it's so easy to print these from the app – just a couple clicks and then they're mailed right to your doorstep!) – and these Moment Cards are gorgeous and print the story right on the back, making it a great way to save & display your favorite memories! You can download the free Kodak Moments app here for iOS and here for Android. Once you have it, you can find us on there as The Merrythought and see more of our photos!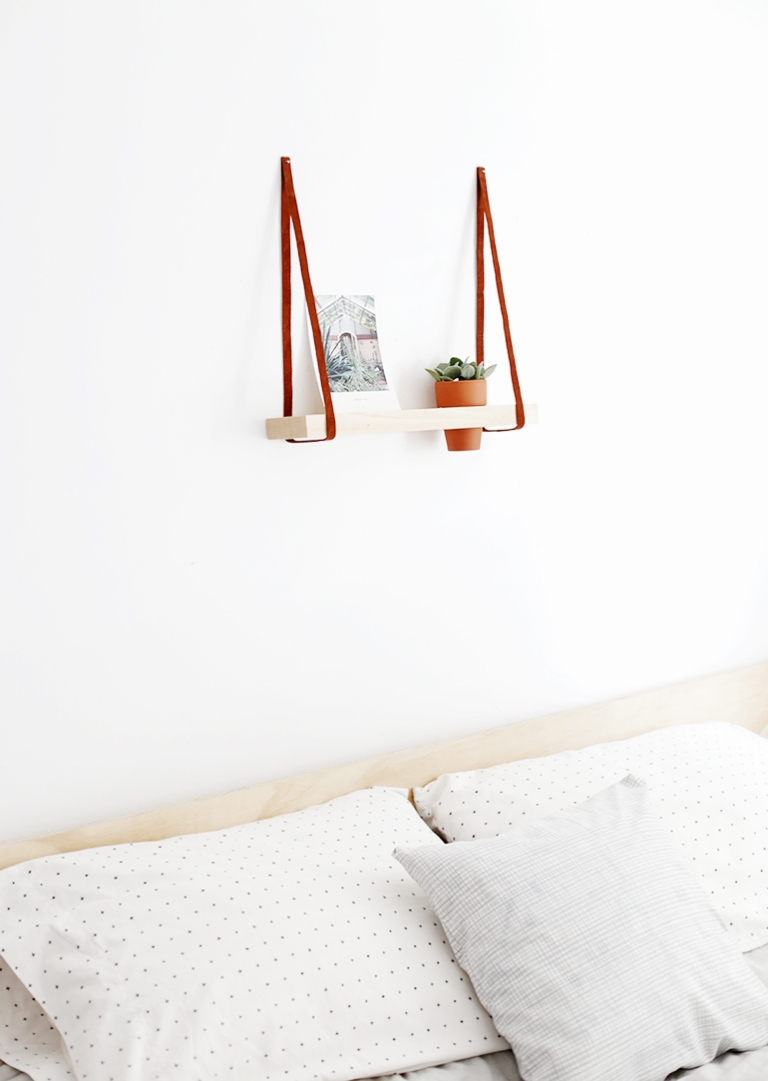 Sponsored by Kodak Moments. All ideas, thoughts and opinions expressed are our own. Thanks for supporting the brands that keep us bringing fun, new content to you!