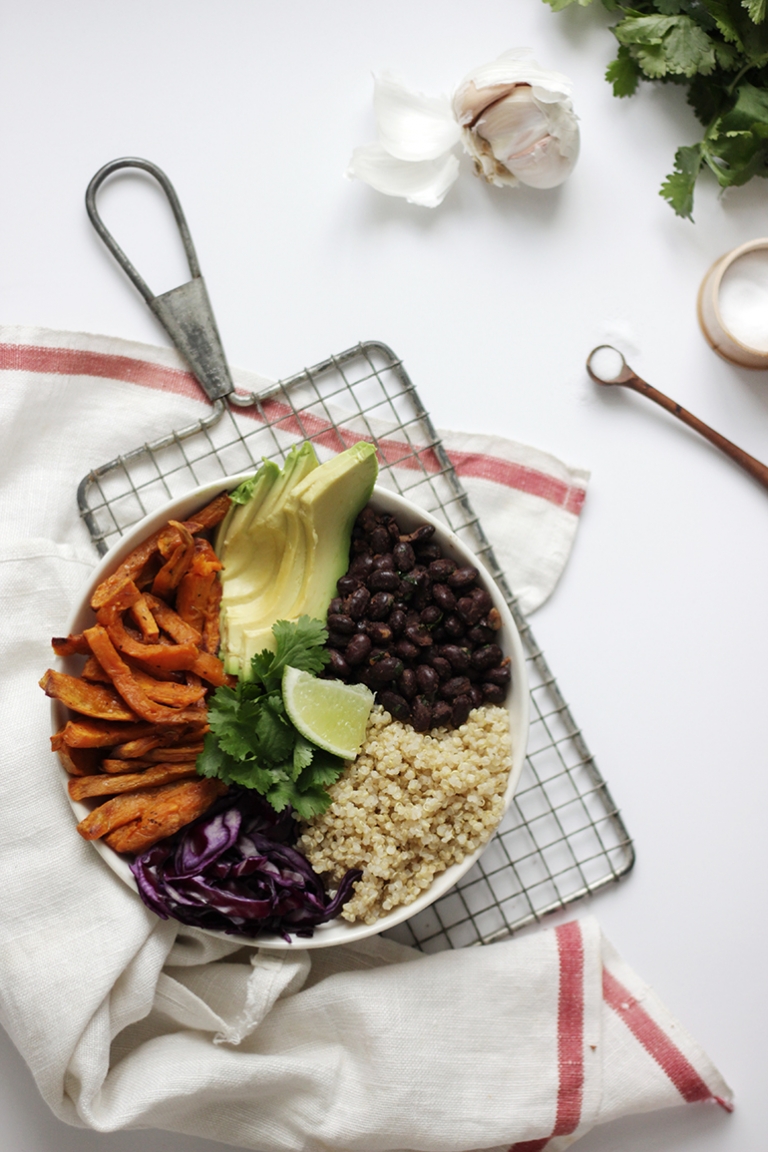 I've seen a lot of Raw Bowls and Buddha Bowls out there lately and although healthy eating isn't usually my thing (or cooking in general…) they just look too delicious. I live in the land of the garbage plates so I know that throwing together a ton of tasty food in one messy pile usually works out pretty well, especially if you have the right dressing to top it off. So I grabbed some of my favorite things and made one! It takes a bit of work but it is so dang tasty and makes great leftovers!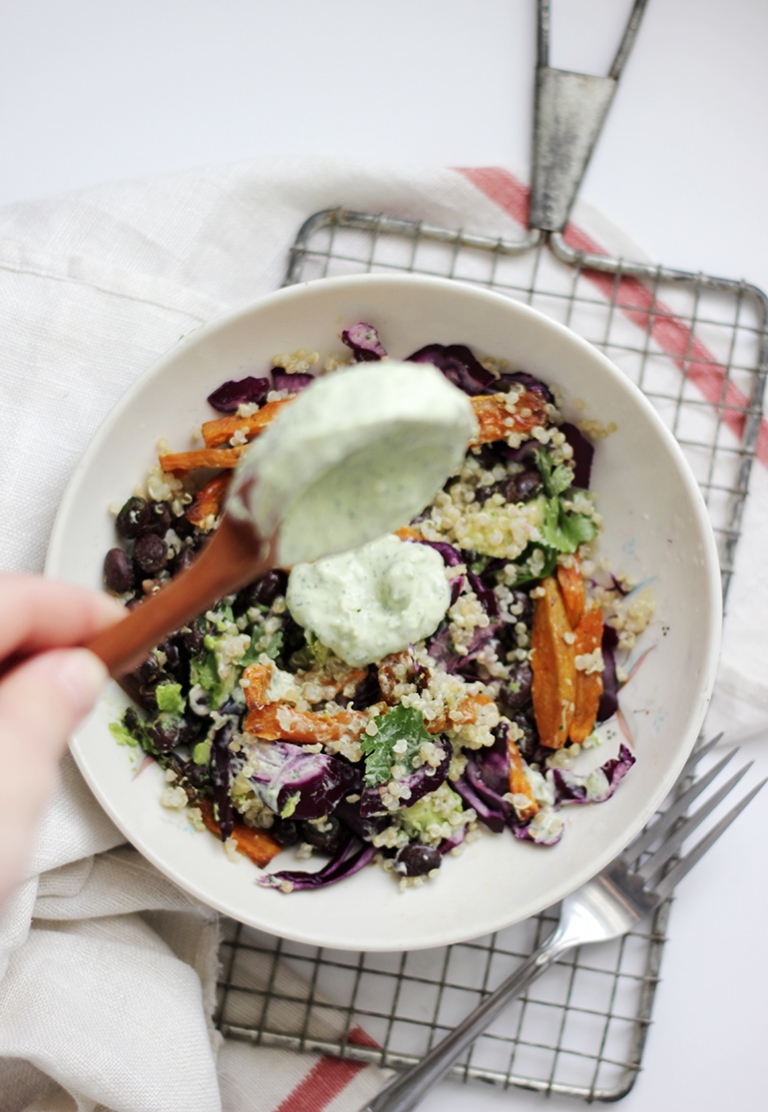 Prepare the following: (Makes about 4 meals.)
Shredded Red Cabbage (I used 1/2 of a small one.)
Cook 1/2 Cup Quinoa (I followed these instructions.)
Cook Sweet Potatoes (I followed the recipe for our sweet potato fries. Because they are the best.)
Slice Avocado
Cook Black Beans (I used the following recipe…)
-1 Can Beans, rinsed and drained
-1 Clove Garlic, minced
-1 Tbsp Olive Oil
-1/4 Cup Chopped Cilantro
-Dash Salt
-1/8 to 1/4 tsp Cayenne Pepper
-1/8 tsp Cumin
Cook over medium heat for 5 – 10 minutes
Add a bit of each to a bowl, garnish with lime wedge and cilantro leaves, and add dressing.
Cilantro Avocado Dressing (Adapted slightly from here.)
1/2 Avocado
1 Cup Fresh Cilantro
1/2 Cup Nonfat Plain Yogurt
1 Clove Garlic, minced
Juice of 1/2 Lime
1/2 tsp Sugar
1/2 tsp Salt

Have a great weekend!
xo. Caitlin