If you're around here in this -10° weather, chances are you've struggled through a cold at some point this season. I just got over one a couple weeks back and I wish I would have put this drink together a little earlier. It's a great boost to clear out your sinuses, soothe sore throats, and keep hydrated.

Cold Cure Mocktail
2 tbsp Ginger Honey Syrup (See Below)
Dash of Bitters
Juice of 1/2 Lemon
2 tbsp Ginger Ale
Top off with Club Soda
*If you want a stronger flavor, muddle 1/4″ peeled ginger with the ginger honey mixture before adding to your glass.
Ginger Honey Syrup
Add 1/2 cup of water and 1 inch of ginger (cut into chunks) to a sauce pan. Bring to a boil and then let simmer for 10 minutes. Strain ginger and add 1 tbsp of honey, stir vigorously. Let mixture cool. Store leftovers in the fridge.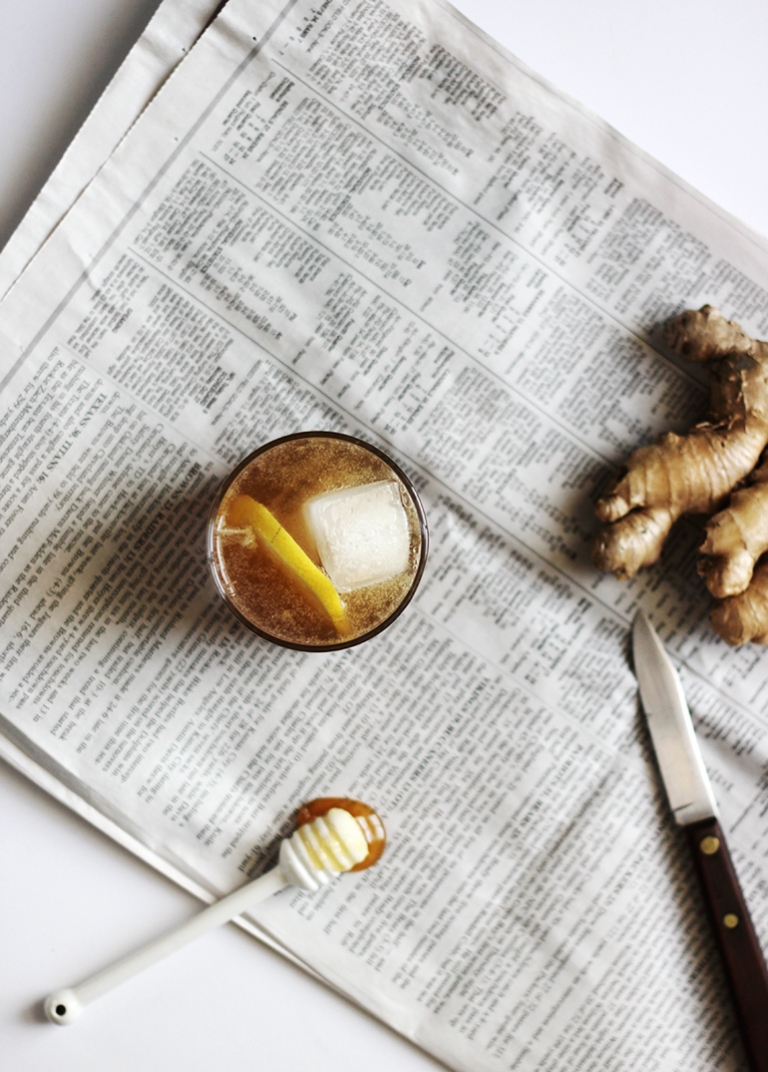 xo. Caitlin