Last year for Mother's Day, Mike and the boys made me the best pancakes I ever had. A few days before Mother's Day, I had made
Strawberry Shortcake with Crème Fraîche Whipped Cream
and we had leftover strawberries and crème fraîche whipped cream that Mike used on my pancakes.  Those simple little additions made the pancakes sooo good! I decided that it should be an annual breakfast for Mother's Day!
We had these delicious pancakes at our
brunch
and I'm sharing this simple & easy way to take your regular old pancakes to a new scrumptious level! There's nothing too complicated about this, but adding the crème fraîche whipped cream with strawberries just makes ordinary pancakes wonderful!
You can use your favorite pancake recipe and just add these toppings to that. The strawberries can be washed, sliced and added on as is or you can macerate them first, either way is good.  I highly recommend using pure maple syrup, it's so much better (and better for you!). You may want to cut the recipe in half if you're not making it for a crowd.
Strawberries
1 pound strawberries, sliced
3 tablespoons sugar
juice of 1/2 lemon
Gently stir everything together. Let sit at room temperature for a bit.  Or you can make them ahead and keep them in the fridge.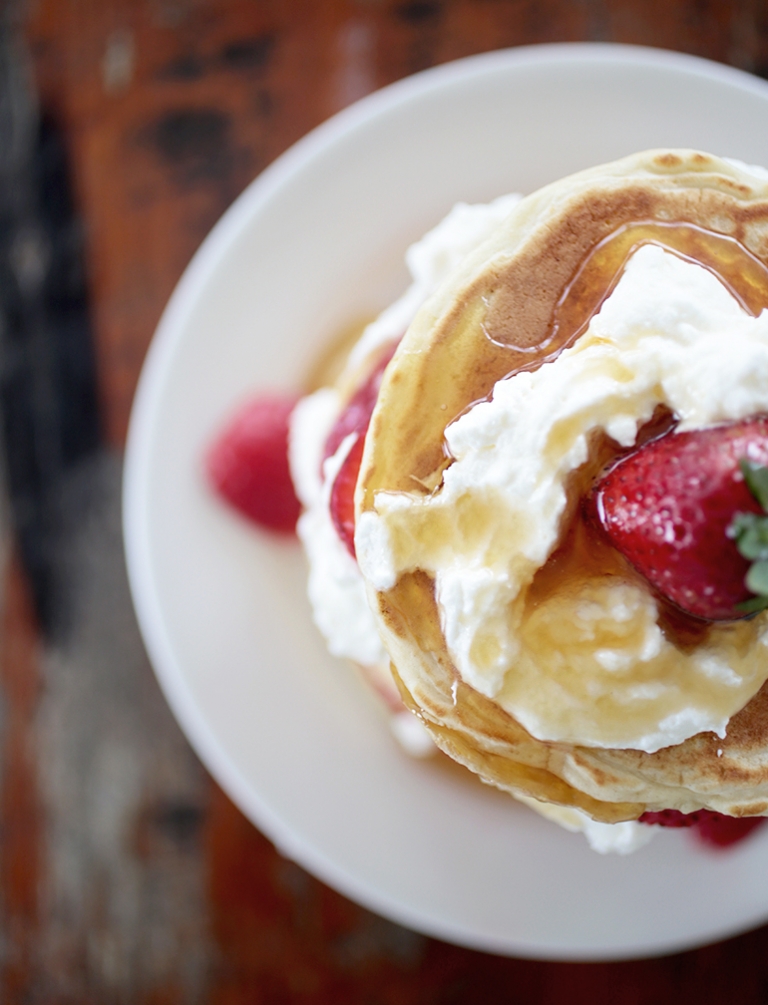 Crème Fraîche Whipped Cream
1 cup cold heavy cream
3 tablespoons powdered sugar
1 teaspoon vanilla extract
1/2 cup crème fraîche
3 Tbs. granulated sugar
Whip the cream in a chilled bowl (pop it in the freezer for about 10 minutes) until soft peaks form. Add in the powdered sugar and vanilla extract and whisk just until incorporated. (Don't over-whisk the mixture, it will change the texture!) In a medium bowl, whisk the crème fraîche with the sugar until smooth. With a rubber spatula, gently fold half of the whipped cream into the crème fraîche and then gently fold in the remaining half. Cover and refrigerate until ready to serve; whisk a few times before serving.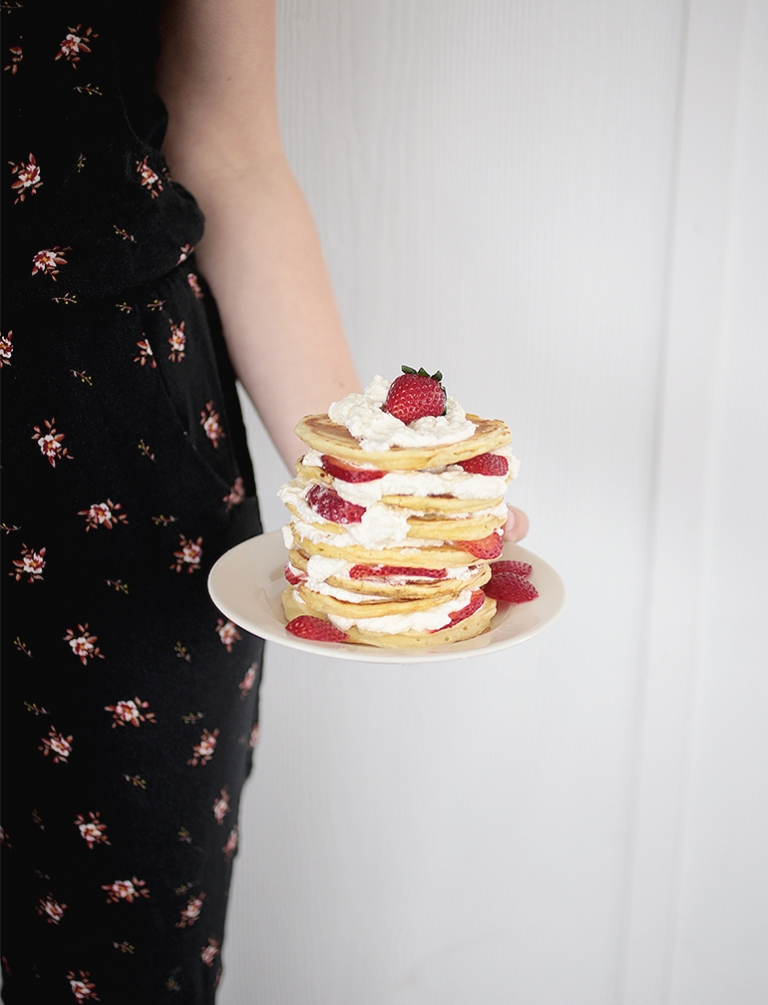 What are some of your favorite pancake toppings? We hope you were inspired by some of these ideas and recipes we shared during Brunch Week!
-Manda